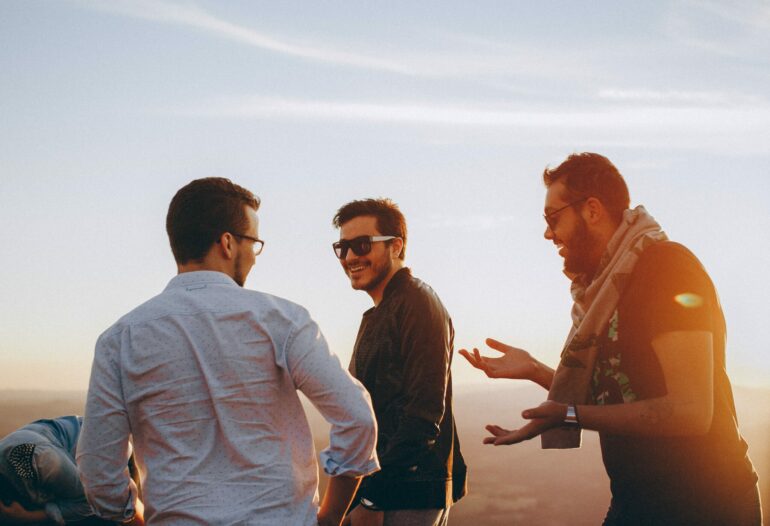 How can fiduciary companies solve the problem of young talent? What do fiduciary professionals expect from employers this year? How can you make the most of the strengths of the fiduciary talent of today and tomorrow? In this blog post, you will find an overview of the most common mistakes fiduciary companies should avoid when hiring young fiduciaries.
The shortage of skilled workers is causing problems in the fiduciary sector. Finding suitable fiduciary professionals is time-consuming and expensive. Below we have summarised for your common mistakes when recruiting young fiduciary talent and related recommendations for action.
Error 1: They are waiting for experienced candidates.
In view of the shortage of skilled workers and the competition for well-trained fiduciary professionals on the labour market, many fiduciary companies can no longer afford to wait for the perfectly suitable applicants. The training and further education of young talents and lateral entrants is an opportunity to gain loyal skilled workers for one's own company.
In the application process, also consider candidates who do not yet meet all your criteria. Look together for ways in which the applicants can acquire the knowledge they are still lacking. Is your fiduciary company willing to participate in school-based education or training? Can you train the new employees internally and help them acquire more know-how? What certificates do the candidates still need to obtain and how can you as a company support them in this?
Error 2: The work does not seem meaningful to young fiduciaries.
According to the international consulting firm Mercer, for employees of generations Y and Z, the meaningfulness of work Mercer a decisive factor when looking for a job and "thus they are also central aspects for companies when it comes to employee retention". If you can offer fiduciary professionals meaningful work instead of repetitive tasks, this gives you a significant advantage on the labour market.
Demonstrate throughout the application process and the induction phase that employees in your company do not have to type out receipts. Tell them about the challenging internal as well as external projects the applicant will have the opportunity to work on. The best way to do this is to use case studies and examples from practice.
Error 3: Many fiduciary companies do not sufficiently exploit the potential of digitalisation – and the tech savvy of digital natives.
The fiduciary industry is changing and so is the work of fiduciaries. Fully automated accounting software handles repetitive tasks more cost effectively than fiduciaries in most cases today. Instead of carrying out routine activities, fiduciary services are increasingly about building on strengths and competitive advantages and deepening the relationship with clients.
Fiduciary talents of generations Y and Z find it much easier to outsource repetitive tasks to technology than older colleagues. However, if digital natives have to deal with software breaks, manual document extraction and only partially digitised solutions, this causes frustration.
The use of innovative software solutions and tools has become an important factor in workplace design for fiduciary companies. Therefore, already during the first meeting, show how your fiduciary company is making use of the advantages of digitalisation.
Would you like to find out how the Swiss fiduciary software from Accounto Can help you exploit the potential and opportunities of digitalisation for your fiduciary company? Make an appointment here for a free needs analysis.
Error 4: Onboarding is not targeted.
Fiduciaries should strive to make the onboarding phase as smooth and productive as possible. Especially in SMEs, however, there is often no targeted onboarding. This can make newcomers feel unwelcome. Always remember: Fiduciary professionals are in high demand in the labour market and employees on probation could resign. Consequently, it is even more important that your new employees feel comfortable from day 1. With the right onboarding, you can bring the recruited employees on board faster and easier.
Start planning the onboarding of new employees in good time and define responsibilities in the team. Provide the new team members with functioning tools and a list with the necessary access data for the individual tools. Schedule meetings throughout the first days and weeks in which your staff members give the new team members a brief introduction to their area of responsibility. As a manager, take time to personally greet new employees on their first day at work.
Reading Tip: In this blog post, you will find a checklist of what your fiduciary company needs to consider when onboarding new employees.
Error 5: There is a lack of development and voice.
Many Swiss fiduciary companies still have a strong hierarchical structure. Important decisions are almost exclusively in the hands of the partners. Managers give their staff little freedom and impulses for change usually come from the top. Young fiduciary talents thus lack the framework to profitably contribute their strengths.
In companies with a flat hierarchy, communication channels are shorter and decisions go through fewer instances than in strictly hierarchically organised companies. This allows you to decide faster and react better to changes or new inputs. The current and next generation of workers want to develop on the job. When employers give their employees responsibility and the right to have a say, this strengthens the bond with the company.
Create appropriate structures and a constructive working environment in your fiduciary company so that fiduciary professionals can contribute. Be open to suggestions from young and digital-savvy employees. As a manager, don't make important decisions alone (any more), get feedback from staff at all levels and decide together.
Experience in a live demo how Accounto can simplify and improve the collaboration in your fiduciary company.