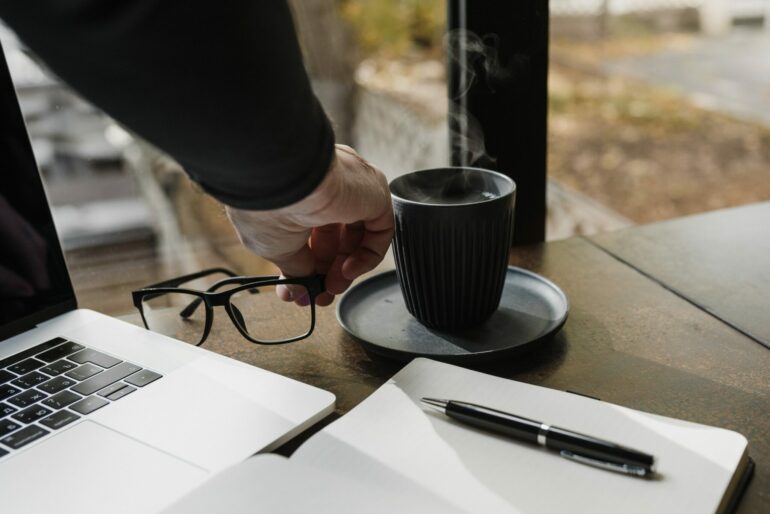 How can fiduciary companies promote new services and increase their reach without huge marketing budgets? Which marketing measures can your fiduciary company use to best reach the target group? What do you have to bear in mind when communicating with (potential) customers? In this blog post, fiduciary company executives learn how to lay the foundation for successful marketing without spending a lot of time and money.
With the advancement of digitalisation and the transformation of the fiduciary sector, the working methods and the role of fiduciaries are also changing. Instead of carrying out routine activities, the focus is increasingly on building on strengths and competitive advantages and deepening the relationship with clients. Thus, marketing and communication have become important success factors in the fiduciary industry.
What marketing brings to your fiduciary company
With targeted marketing, fiduciary companies can increase their reach – and thus the number of potential clients – better address their target group and polish their image. You don't always need huge budgets for that. Even small businesses can improve their position on the market with targeted marketing measures. The SME portal of the Swiss Confederation writes about this: "Even the smallest company needs a marketing strategy." Nevertheless, marketing still comes up short in many fiduciary companies.
In addition to the lack of marketing budgets, the time factor is often cited as a reason for not marketing in the fiduciary sector, which is severely affected by the shortage of skilled workers. But this does not have to be the case: Modern fiduciary software enables fiduciary companies to automate repetitive tasks such as document extraction, sub-ledger reconciliations and report generation, freeing up more time to develop and promote innovative services. Product and promotion are still central elements of the marketing mix developed by Harvard professor Neil Borden.
Experience in a free demo how the Swiss fiduciary software Accounto can help your fiduciary company to automate repetitive tasks, thus giving you more time to focus on maintaining client relationships and acquiring new clients.
How to lay the foundation for successful marketing in your fiduciary company
In the next sections, you can read about what the most important marketing cornerstones are for fiduciary companies.
1. Define personas
A persona is, according to the Gabler Business Dictionary an essential component for the development of a product or service and a "mental projection surface for the development of new ideas". If your fiduciary company works with personas, you will get to know your (potential) clients better and can expand your portfolio with customised services. When promoting your offers, it is also essential to know and understand the target group. Because only those who know enough about their target group can determine the right communication channels. The extent to which fiduciaries need, for example, a TikTok account or advertising on Google thus always depends on the personas defined.
These are the questions fiduciary should answer when developing a persona:
Who are your customers? In which sectors are they active? What positions do they hold in their respective companies and what are their tasks? What do they spend most of their working time doing?
What can your personas use support within their daily work? What frustrates and what motivates them at work?
How can you reach these potential customers? Can you find them on LinkedIn, Xing, industry platforms or trade fairs? Which communication channels do they prefer?
What are the reasons why representatives of your target group should not work with your fiduciary company? Can you and do you want to remove these hurdles? What measures help you to do this?
2. Identifying the needs of (potential) clients
Regardless of whether contact is made online or offline, many fiduciary companies virtually flood interested parties with information. Often this happens because fiduciary professionals want to show off their extensive expertise. At this stage, however, the needs of the counterpart are not yet fully known and a tailor-made presentation is therefore not possible. Such a sales show is rarely effective. SME customers in particular often feel overwhelmed by the flood of information.
Instead, find out before the initial contact how your fiduciary can make the life of the potential client easier. The personas described above will help you to do this. It is also helpful to exchange ideas with existing clients in order to discover the needs of your target group.
When talking to customers and interested parties, listen actively, ask additional questions and don't be afraid to ask for clarification. Active listening means giving verbal and non-verbal feedback to the person speaking and signalling understanding of what is being said. This can be a brief nod, smile or frown, but also an appropriate question. Sometimes it helps to briefly summarise what has been said in your own words.
3. Develop communication strategy
Communication plays a central role in the acquisition of new customers, on the one hand, and in the maintenance of customer relationships on the other. Numerous studies show that people who can communicate well are perceived as more intelligent and competent. Communication is often described as the most important link between people. This is true not only in private life, but also in the world of work. Develop a communication strategy that covers both existing and new clients. This does not have to be a page-long document. Record in the communication strategy how, when, with what frequency and through which channels you communicate with the target group. Also define the purpose of the customer communication. Is it about informing about new services? Do you want to convey the expertise and know-how of your fiduciary company? Would you like to deepen the relationship with your customers?
Extra Tip: Blog posts, video tutorials and curated content geared to the needs and interests of the target audience can give your fiduciary a valuable competitive advantage when acquiring new clients or maintaining relationships.
4. Set the tone of your fiduciary
Tone of voice (often referred to as "tone of voice" in marketing) is a non-negligible component of the above-mentioned communication strategy. With the tone of voice, you determine how your company sounds and appears to the outside world. While in oral dialogue you have more opportunities to create closeness and convey competence by means of non-verbal communication such as gestures, facial expressions or voice pitch, this is not the case in written communication via email, newsletters, social media posts and letters. This makes word choice, tone and structure in written communication all the more important. Always write texts in such a way that they create added value for your counterpart and convey messages to the outside world in a comprehensible way. Guidelines and short communication training sessions for your staff ensure a consistent corporate tone.