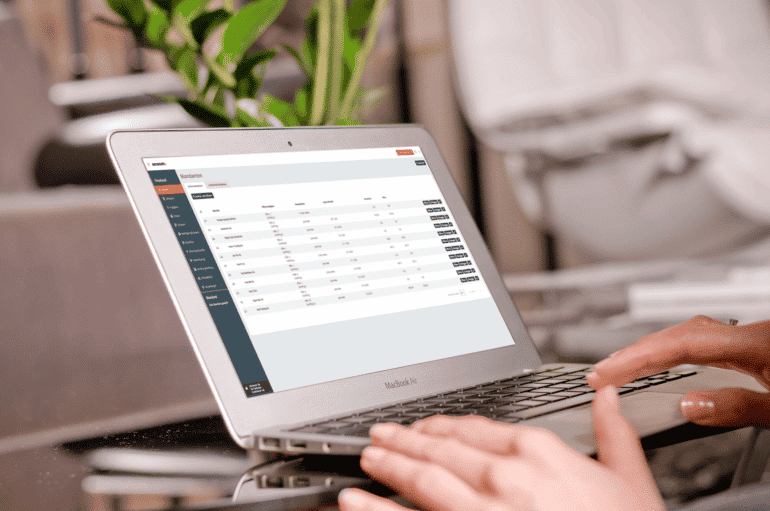 Our vision: All documents relating to human resources are stored centrally in one place. And all parties – workers, employers, fiduciaries – should have access to it.
Accounto thus significantly simplifies personnel and salary management. From now on, all Accounto customers will benefit from this future-oriented module – of course at no additional cost.
From mid-February 2021, our customers will automatically benefit from our new personnel and payroll module.
The module is used to record and manage all personnel and wage data: from the personnel master data, to the wage slips, to documents such as medical certificates or similar. The module thus forms a central hub for employees, employers and fiduciaries for all personnel-related topics and documents. What does that mean in concrete terms:
For employees
As of March, employees will receive direct online access to their own personnel master data from their employers and will be able to enter changes, such as a move, in the tool themselves. In addition, employees have direct access to their pay slips and can upload documents such as their medical certificates or employment contract. In addition, expenses for employees can be recorded and allocated via the mobile app.
For employers
Employers have the possibility to view the individual personnel data of their employees and to view documents uploaded by the employees, such as job references.
HR managers are given additional rights to enter wage-relevant data for employees. Expenses submitted via the mobile app can also be approved with one click.
For fiduciary companies
The fiduciary company has access to all personnel and salary data of a company, whereby the company can directly make mutations. With the new module, however, Accounto fundamentally simplifies payroll accounting in particular:
Wage settings and wage adjustments can be scheduled and can therefore be recorded at any time. The adjustments are always visible in the individual employee overview and thus comprehensible for all relevant parties.
Provisional wage runs are automatically created with a click for all employees with a wage entitlement for the selected period. Before posting, the individual wages can be checked and adjusted if necessary. The fiduciary company can thus provide employees with a provisional salary statement at any time. The final booking is only made when the payment file is created.
There is no need to send out pay slips, as employees can view all current documents at any time via online access.
Access to continuously updated personal data eliminates time-consuming queries to employers. Where there is a need for clarification, this can be resolved directly via Accounto.
And that's not all! Accounto is currently working on further automation to make payroll accounting even more efficient.
How can I find out more about the new module?
We are happy to show our customers more in our Webinars or if you have any questions, please do not hesitate to contact us personally. You are not yet a customer and would like to learn more about the new module? Book your non-binding consultation.