FEATURES
Simply save time
with Accounto's trust software
Let Accounto do the work for you:
Digital document delivery without additional effort
Up-to-date accounting thanks to automated bookkeeping
Early detection of missing receipts
Process all bookkeeping in just one tool, including annual financial statements and budgeting.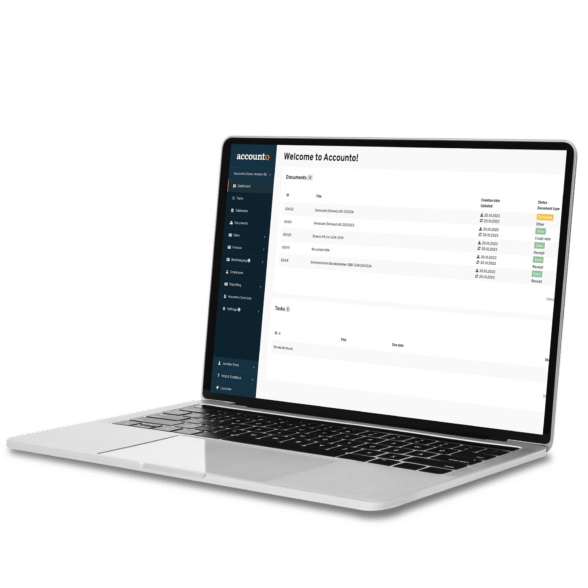 Forget the pieces of paper.
We will help you with them.
You have more important things to do than deal with repetitive bookkeeping tasks. That's why Accounto gives you time. You can concentrate on your core business and support your clients more effectively in their day-to-day business.
Mandate management
From address management to invoicing you can do everything in a single tool.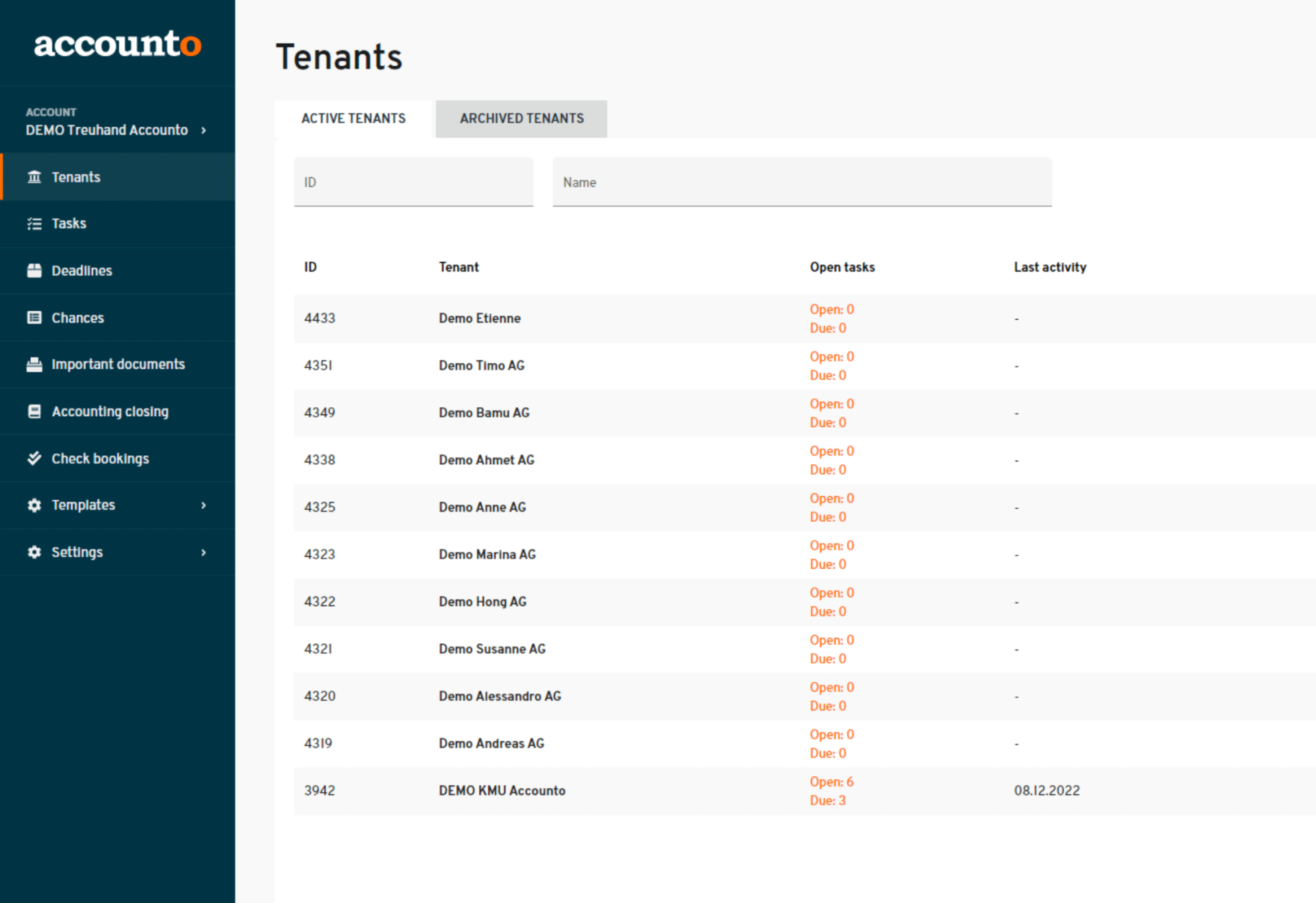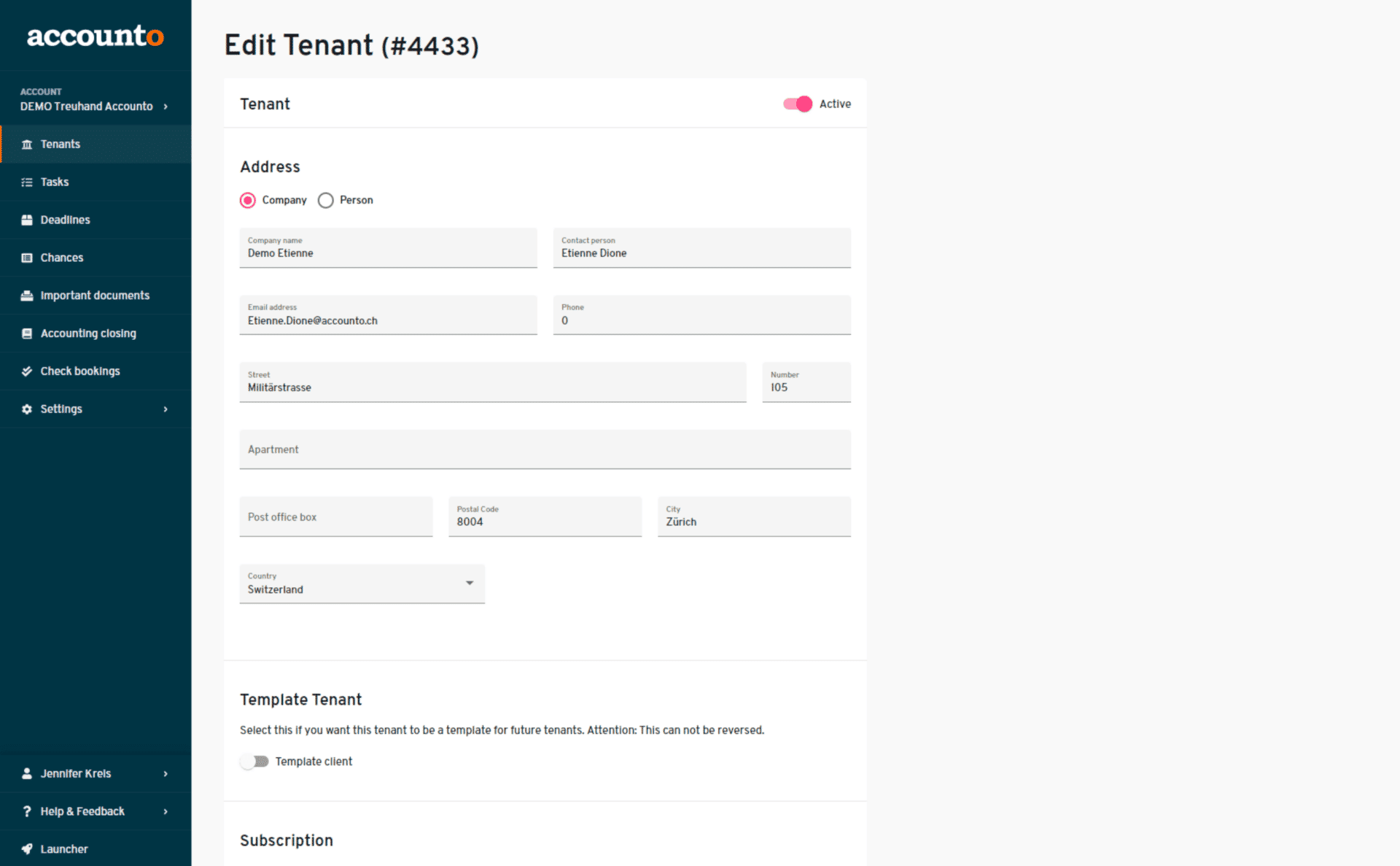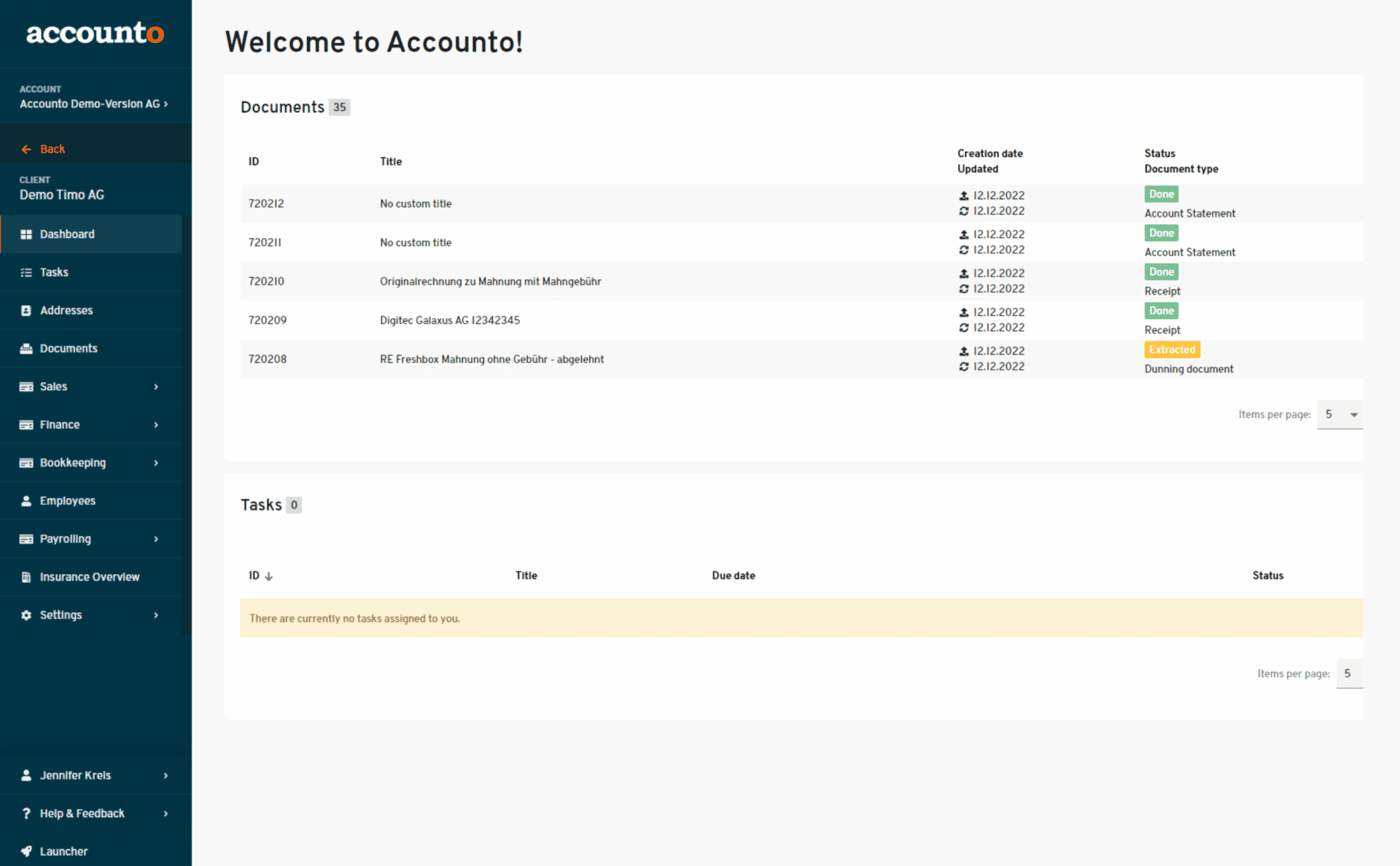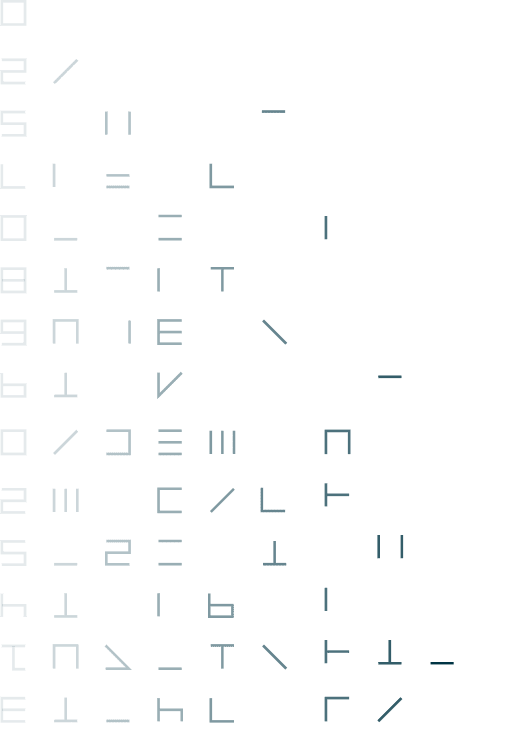 Intelligent document processing
With revolutionary machine learning technology, Accounto offers you a cost-effective bookkeping service.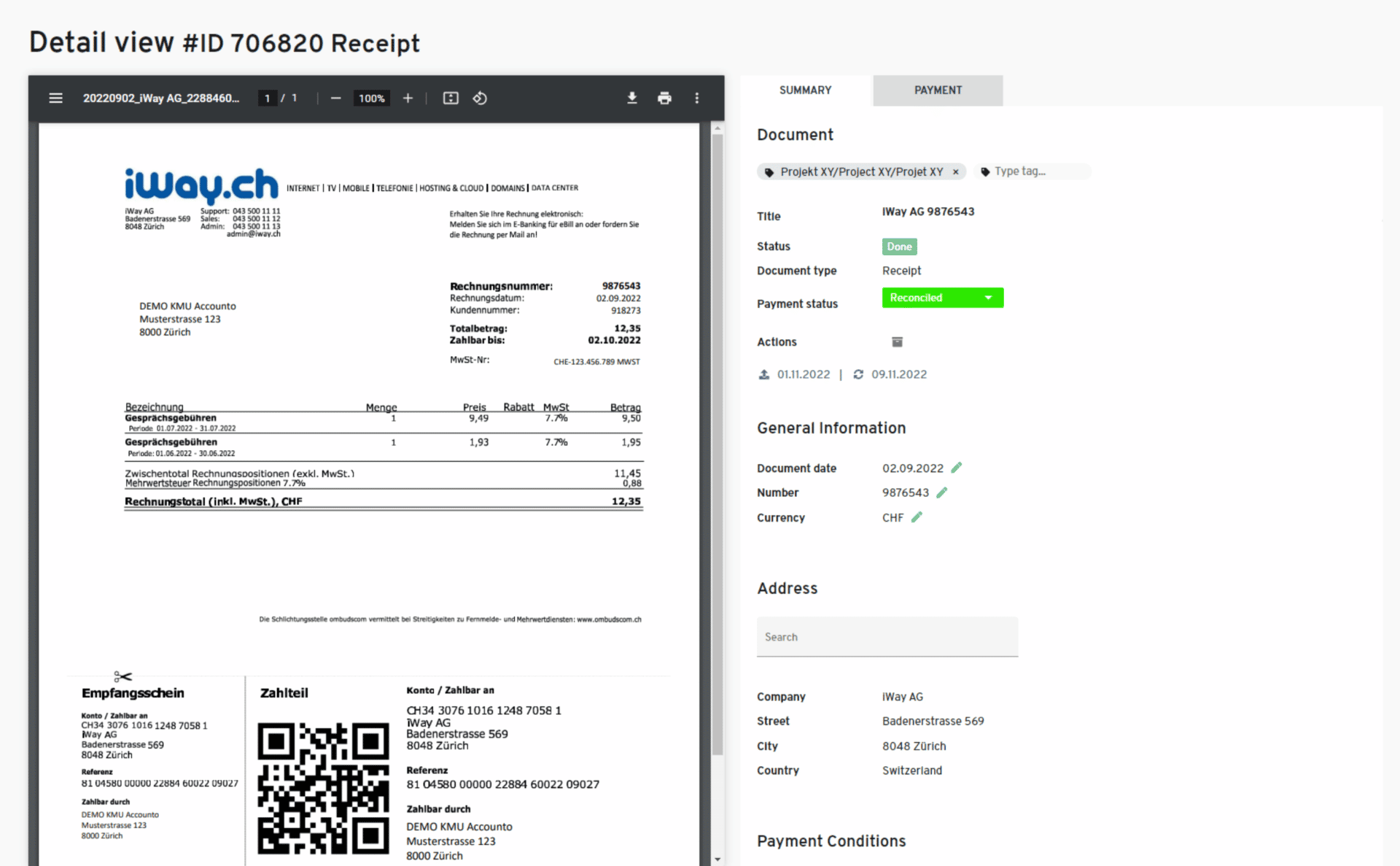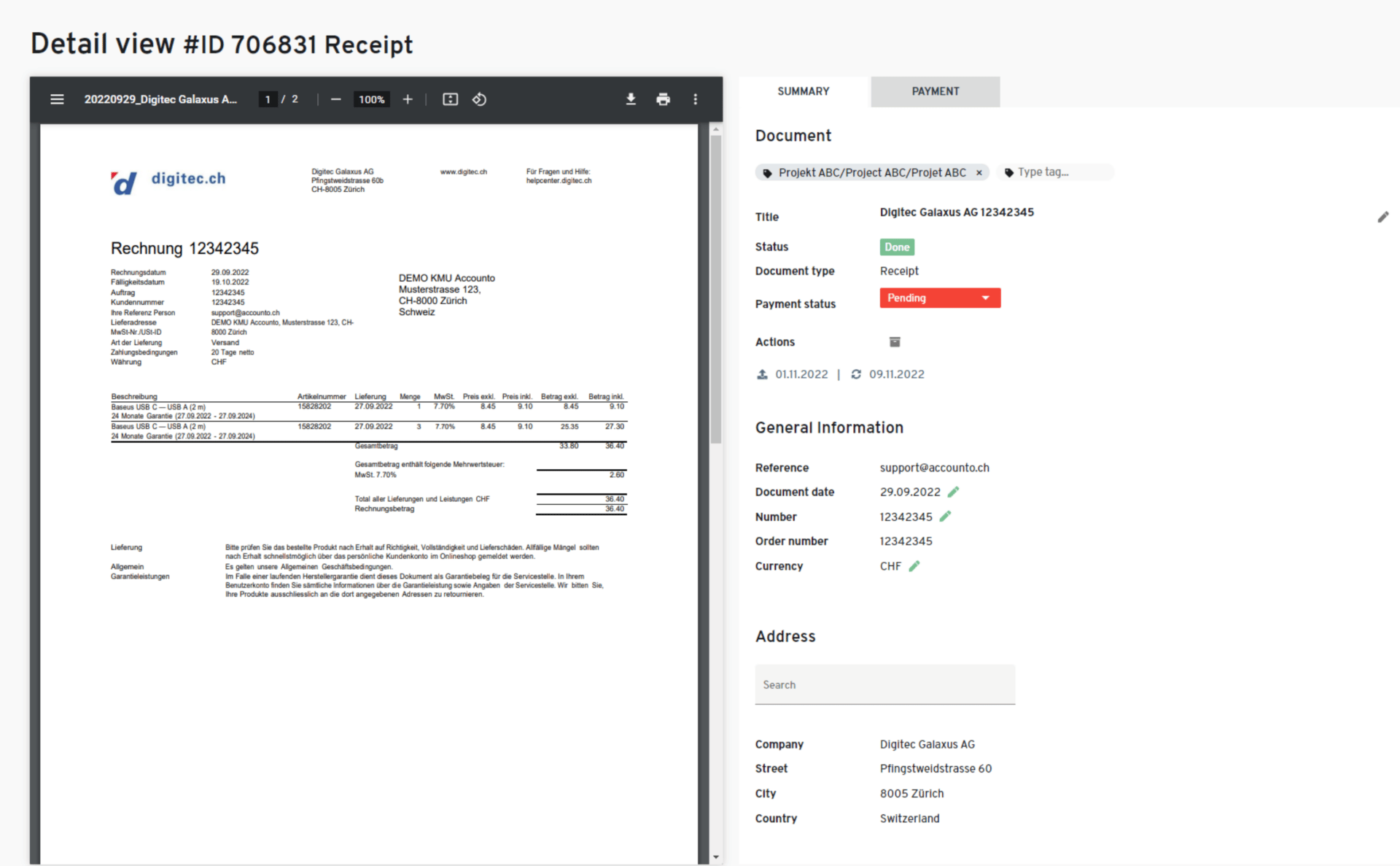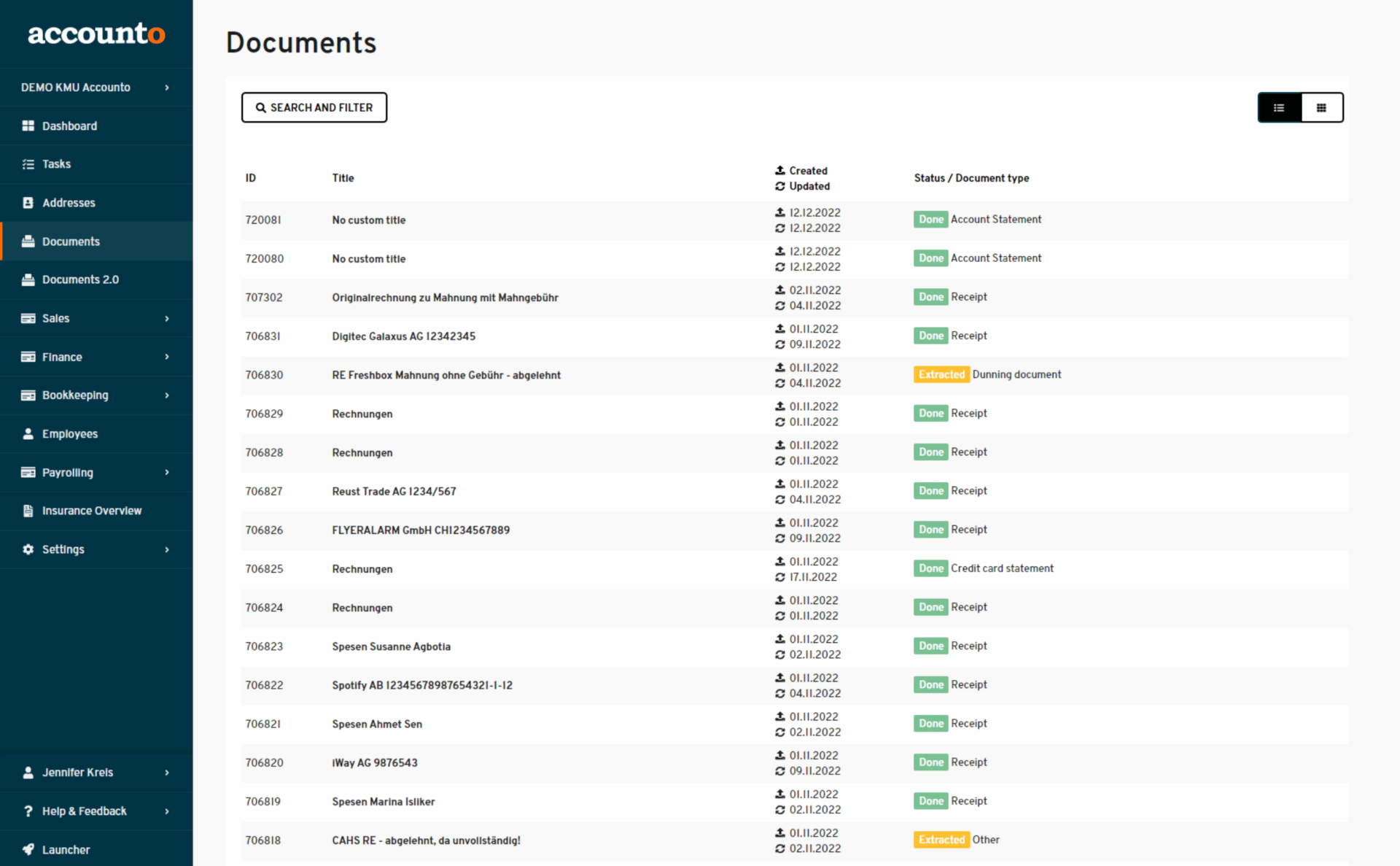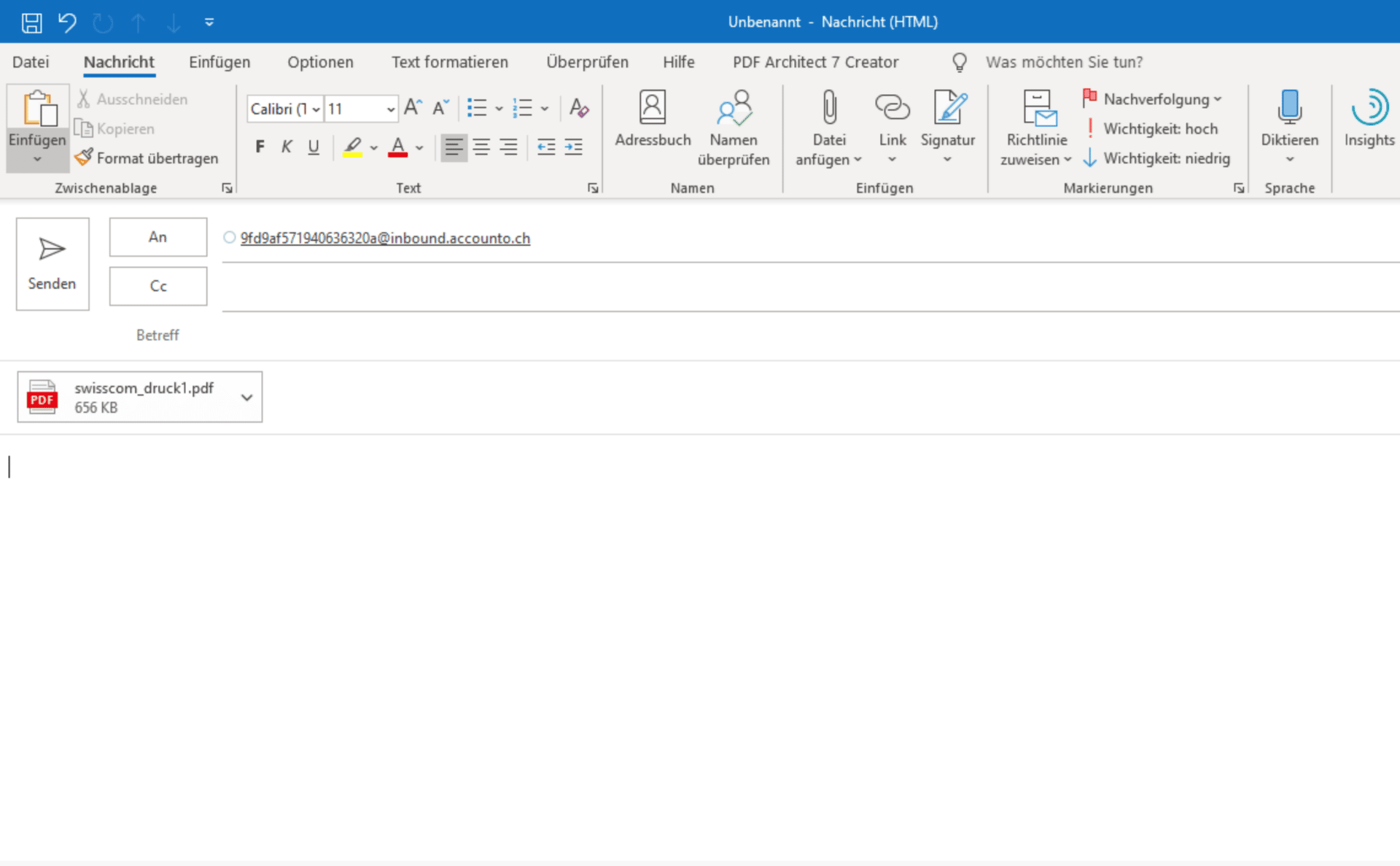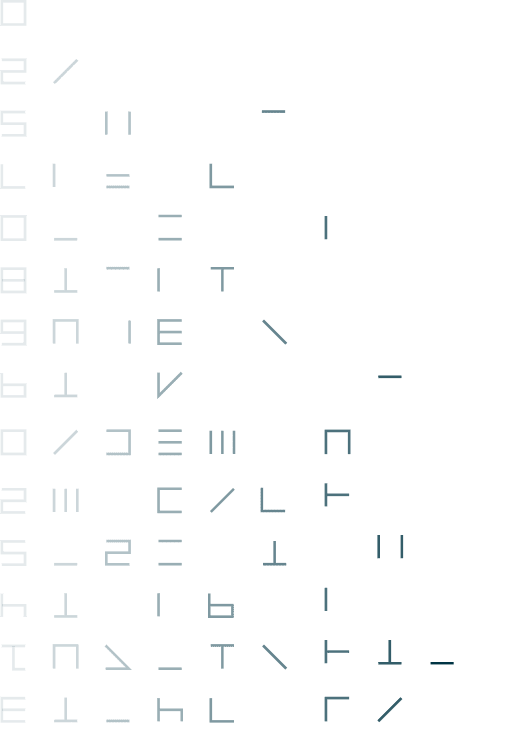 Accounting features
Modern and intuitive modules allow you to manage your accounting mandate efficiently and with high quality.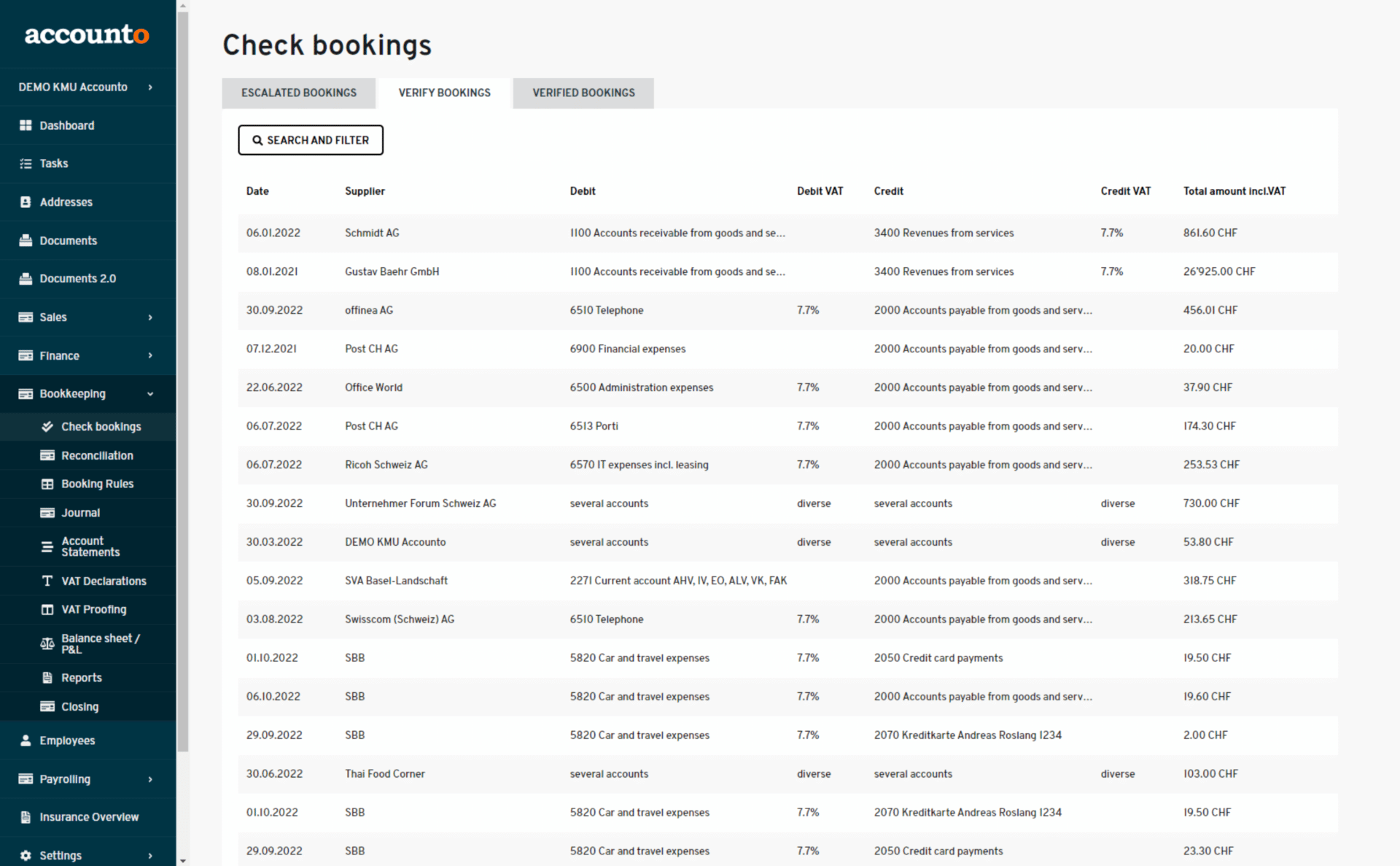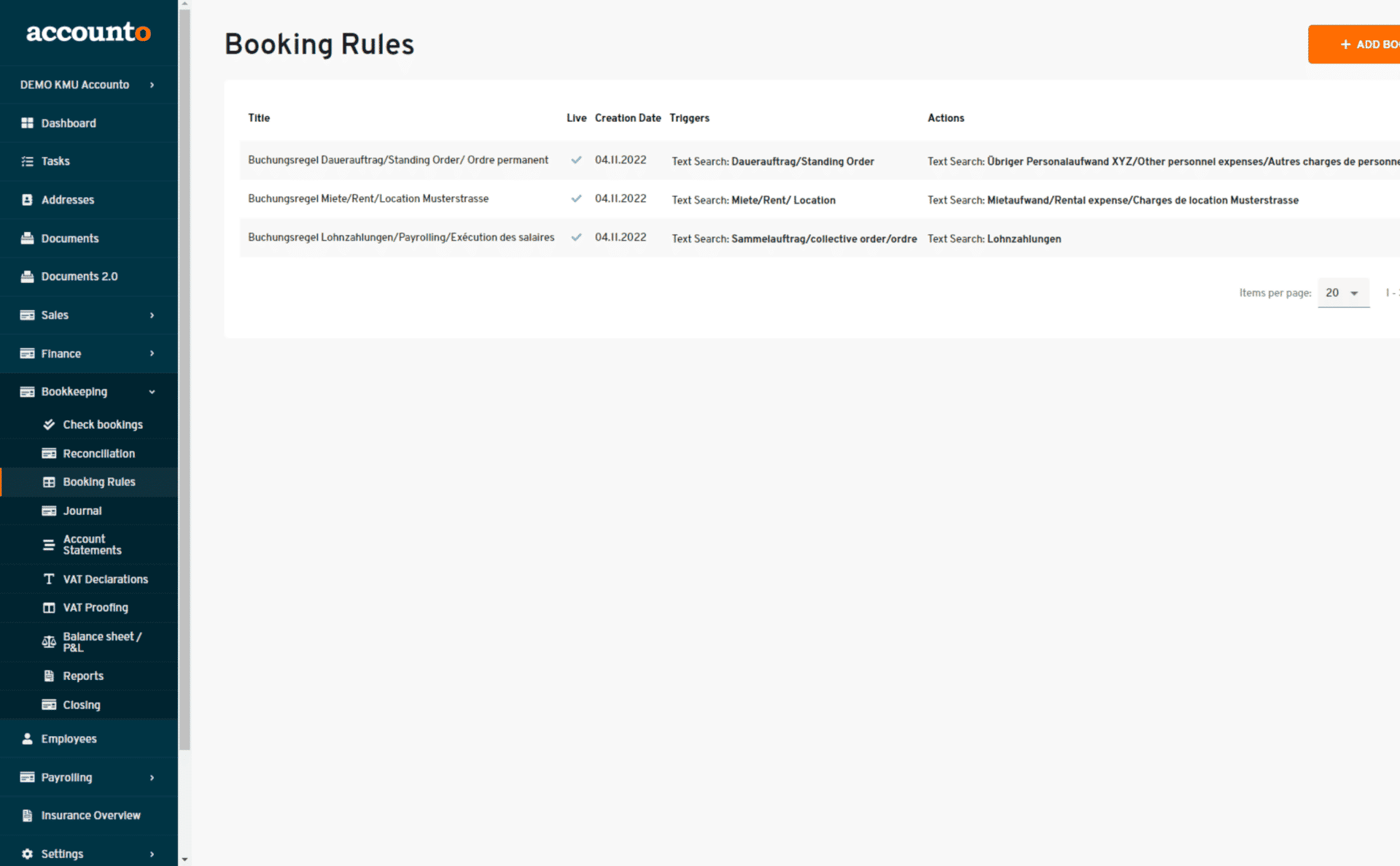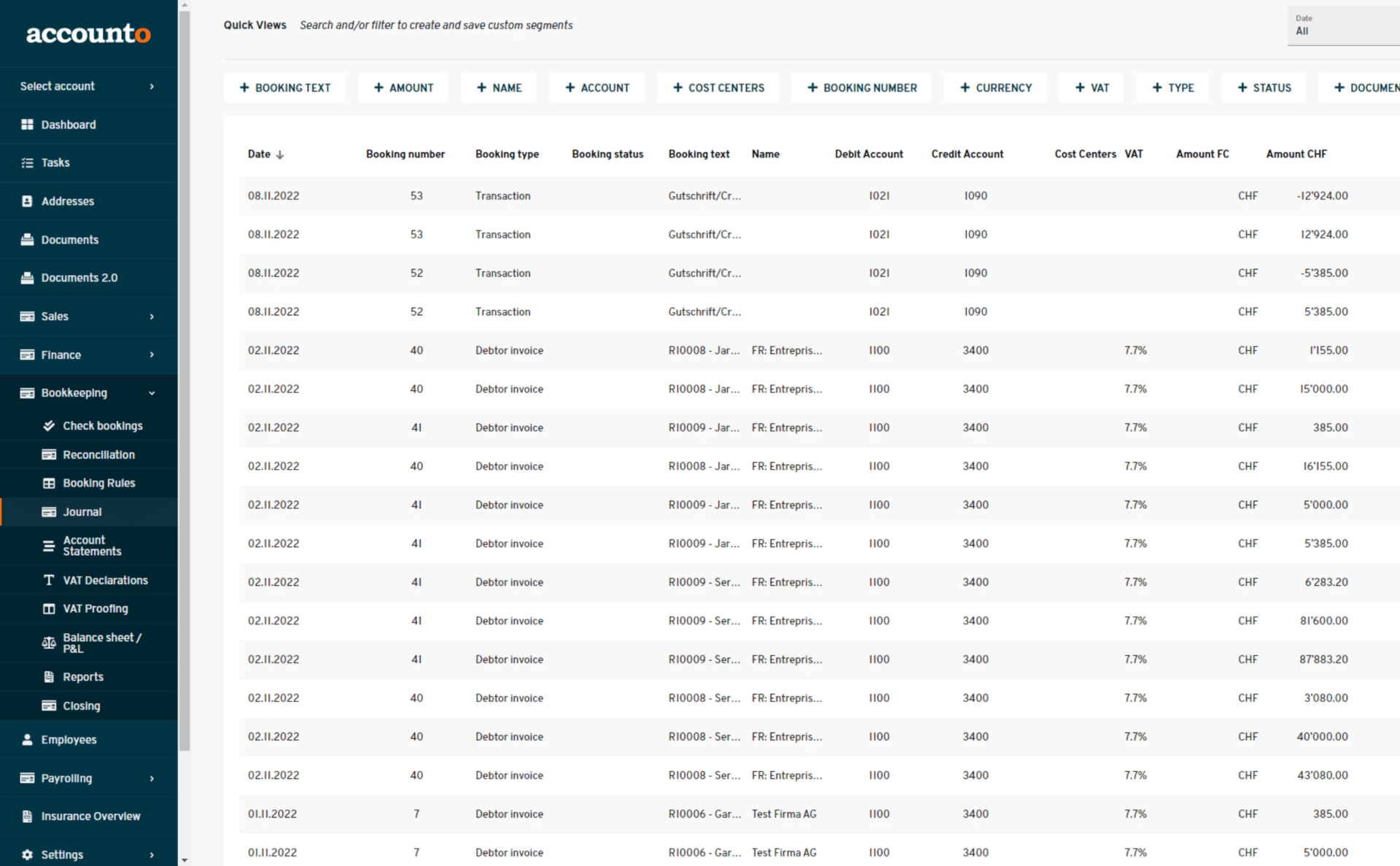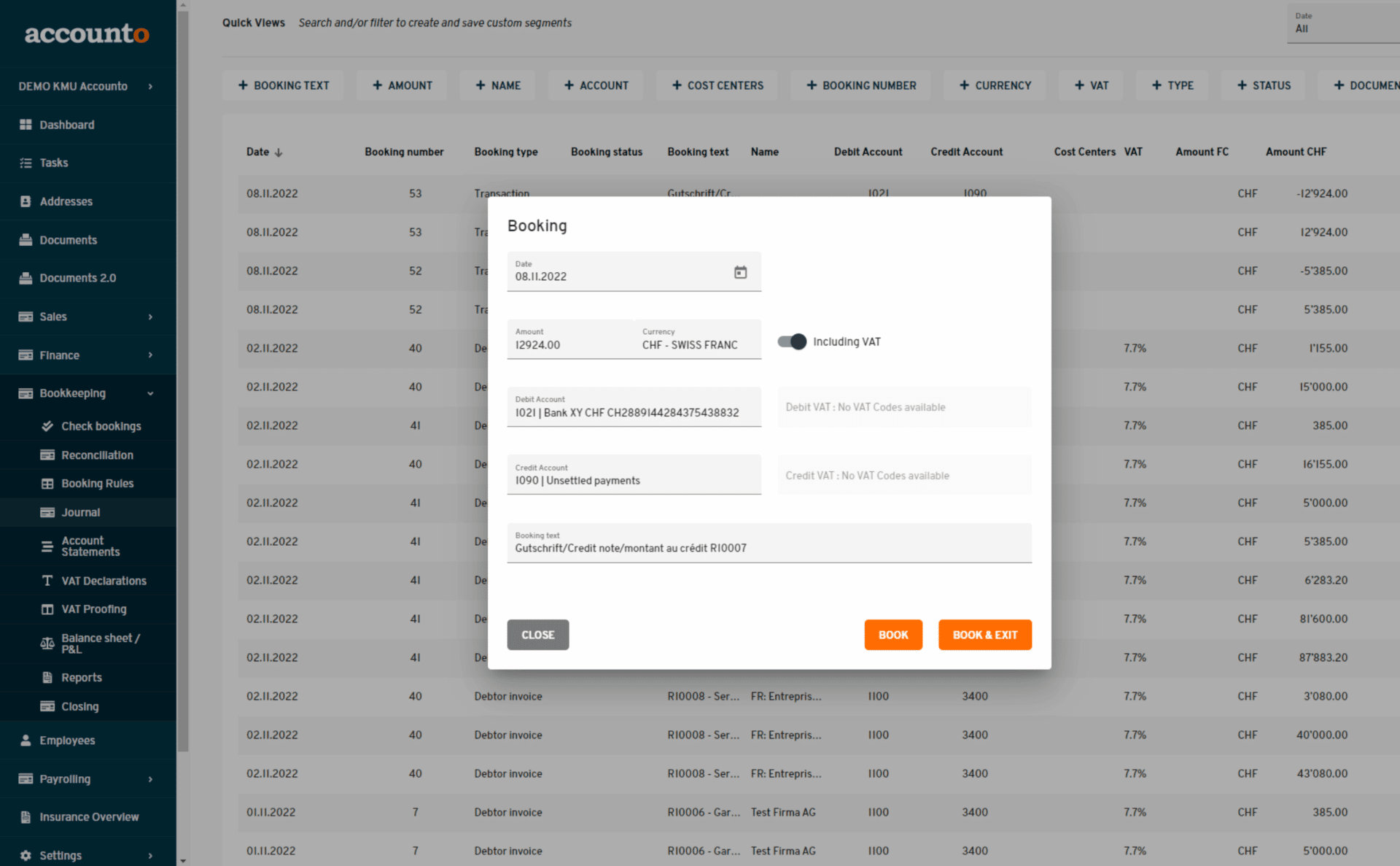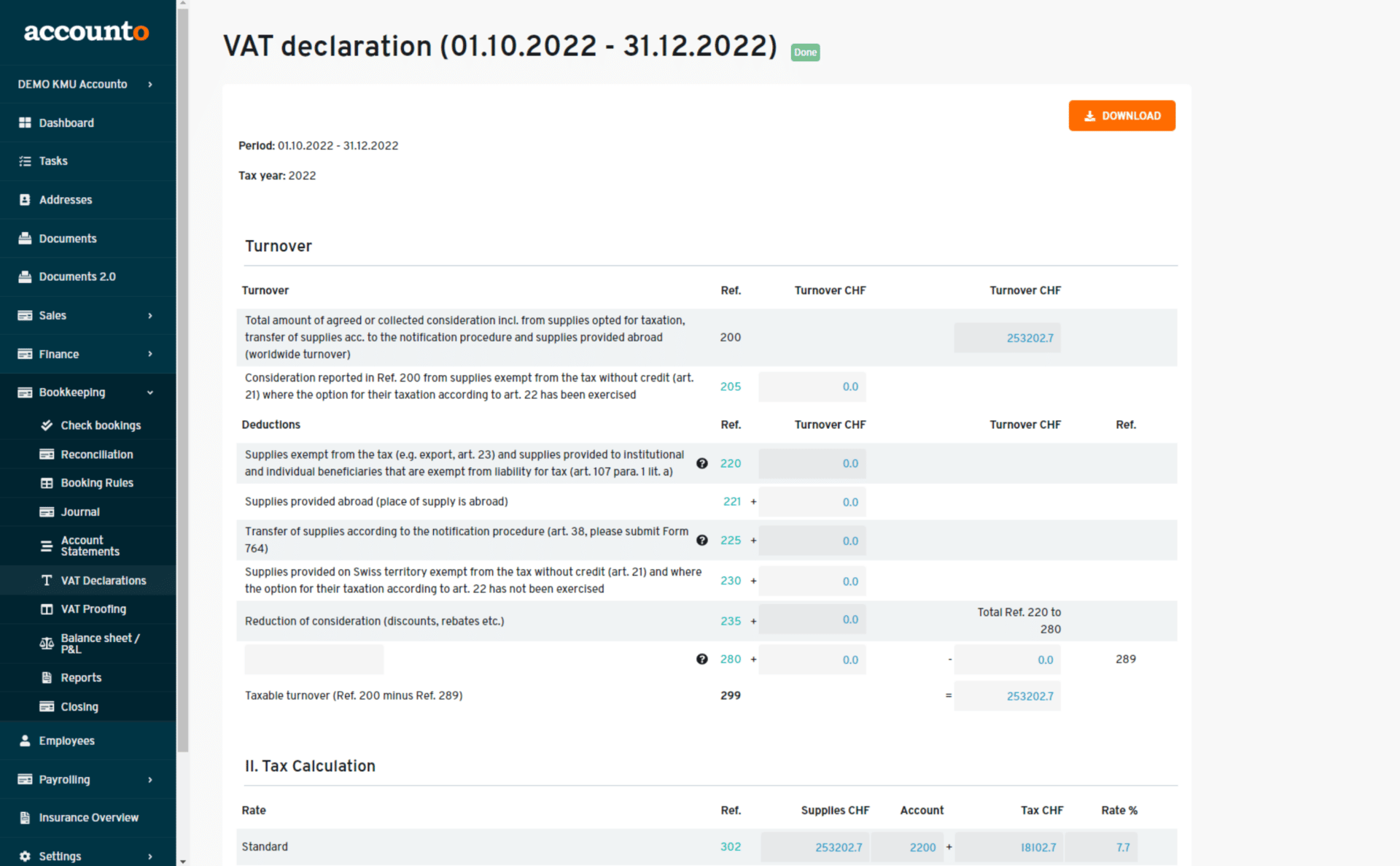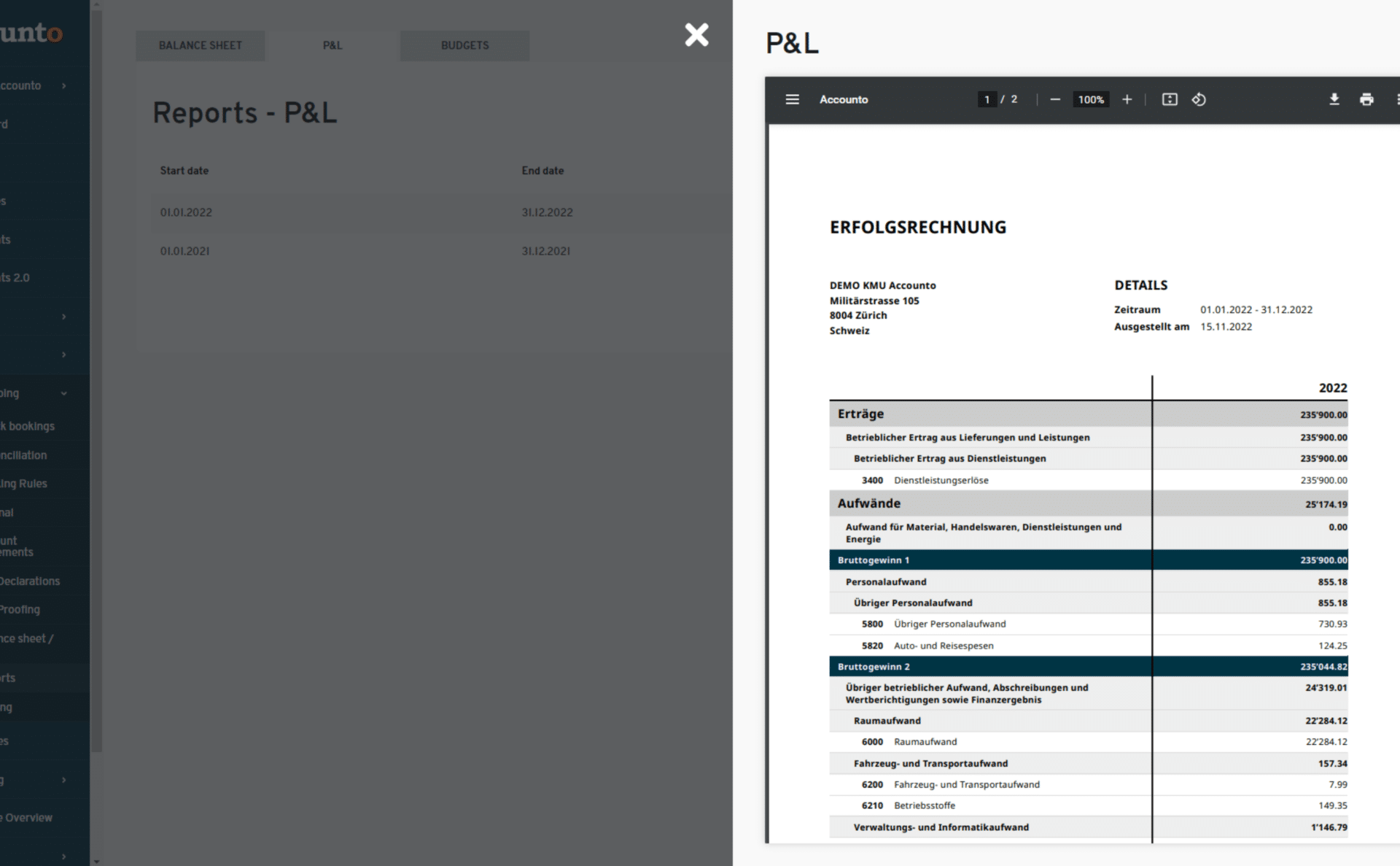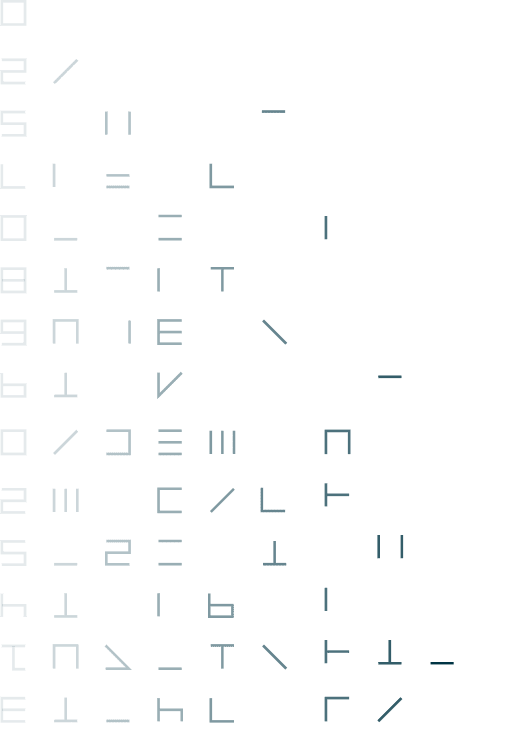 Payroll module
From master data maintenance to wage payment, take care of everything with little effort and the highest quality.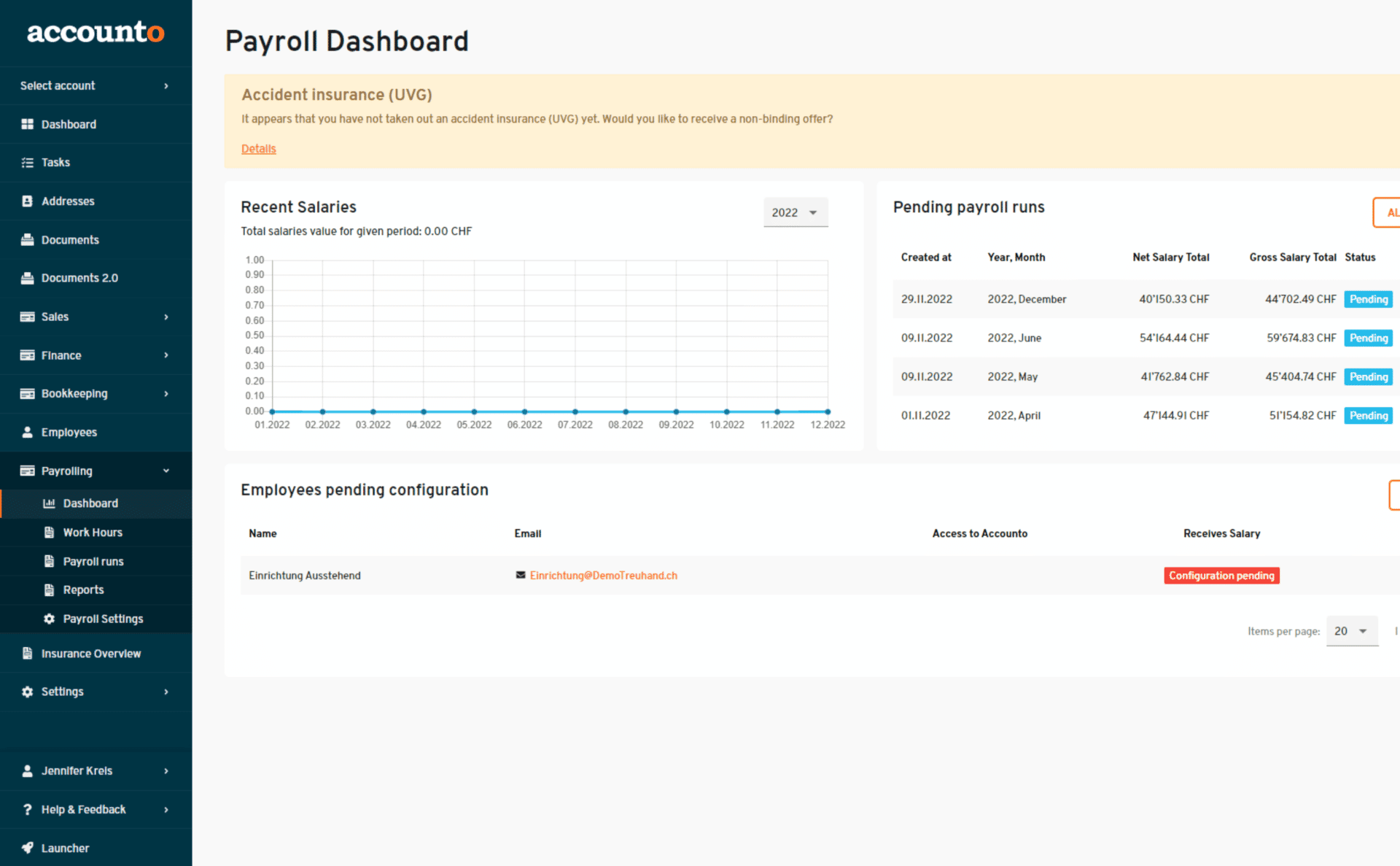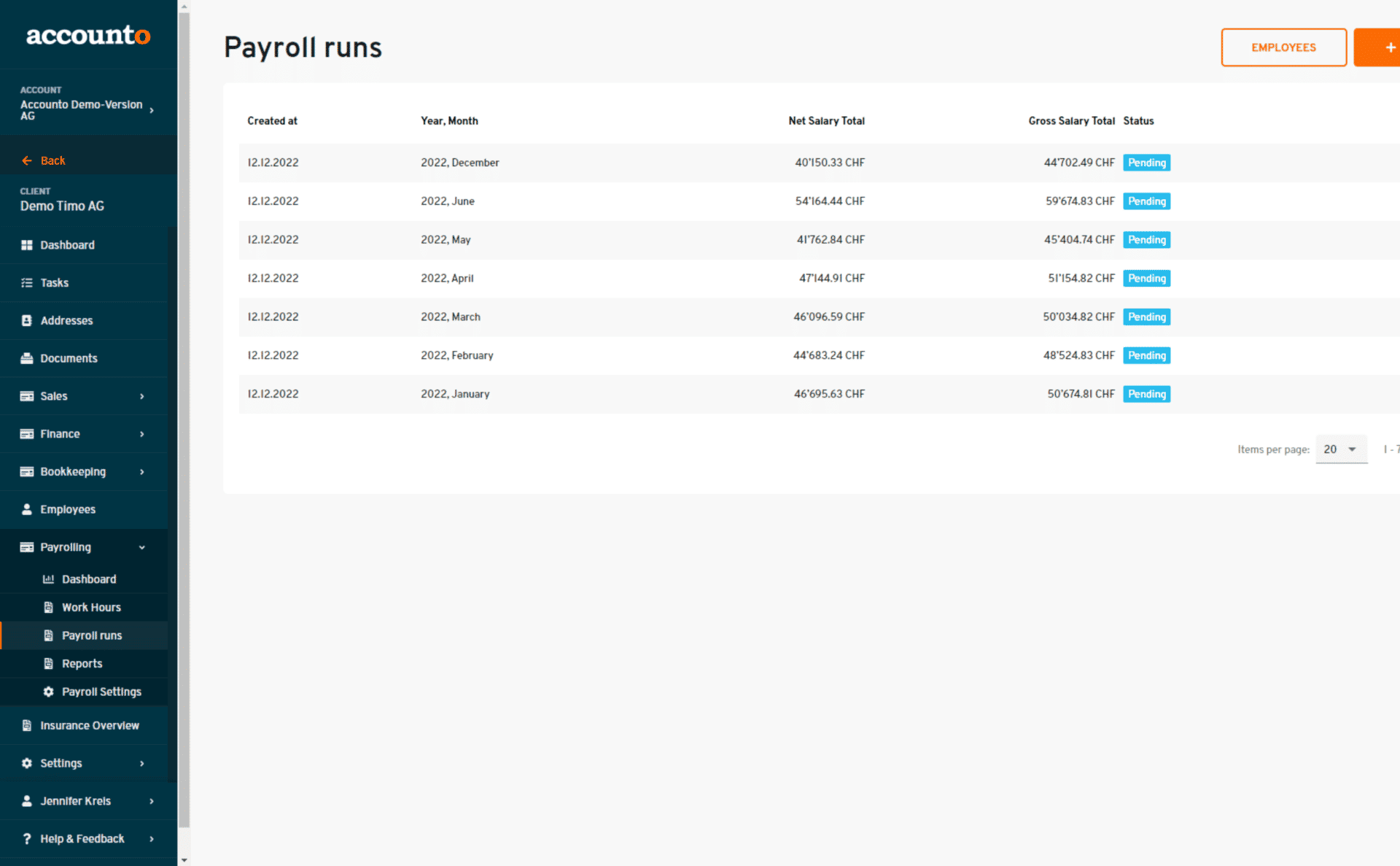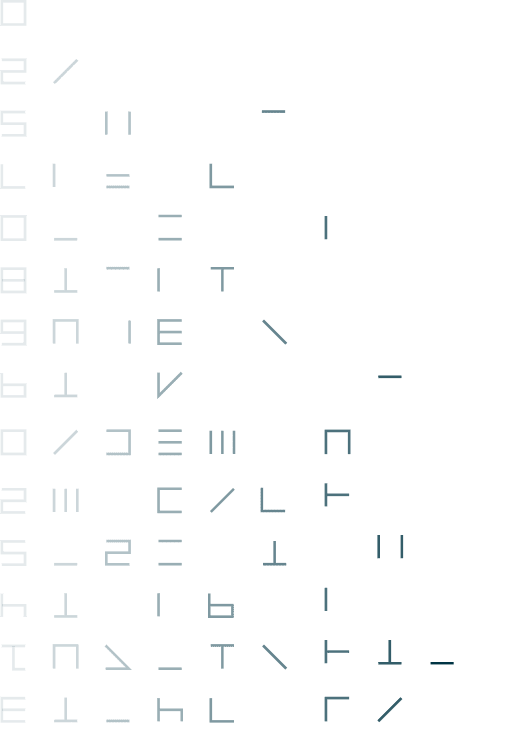 Closing module
The closing module guarantees efficient processes and the highest quality standards for year-end processing.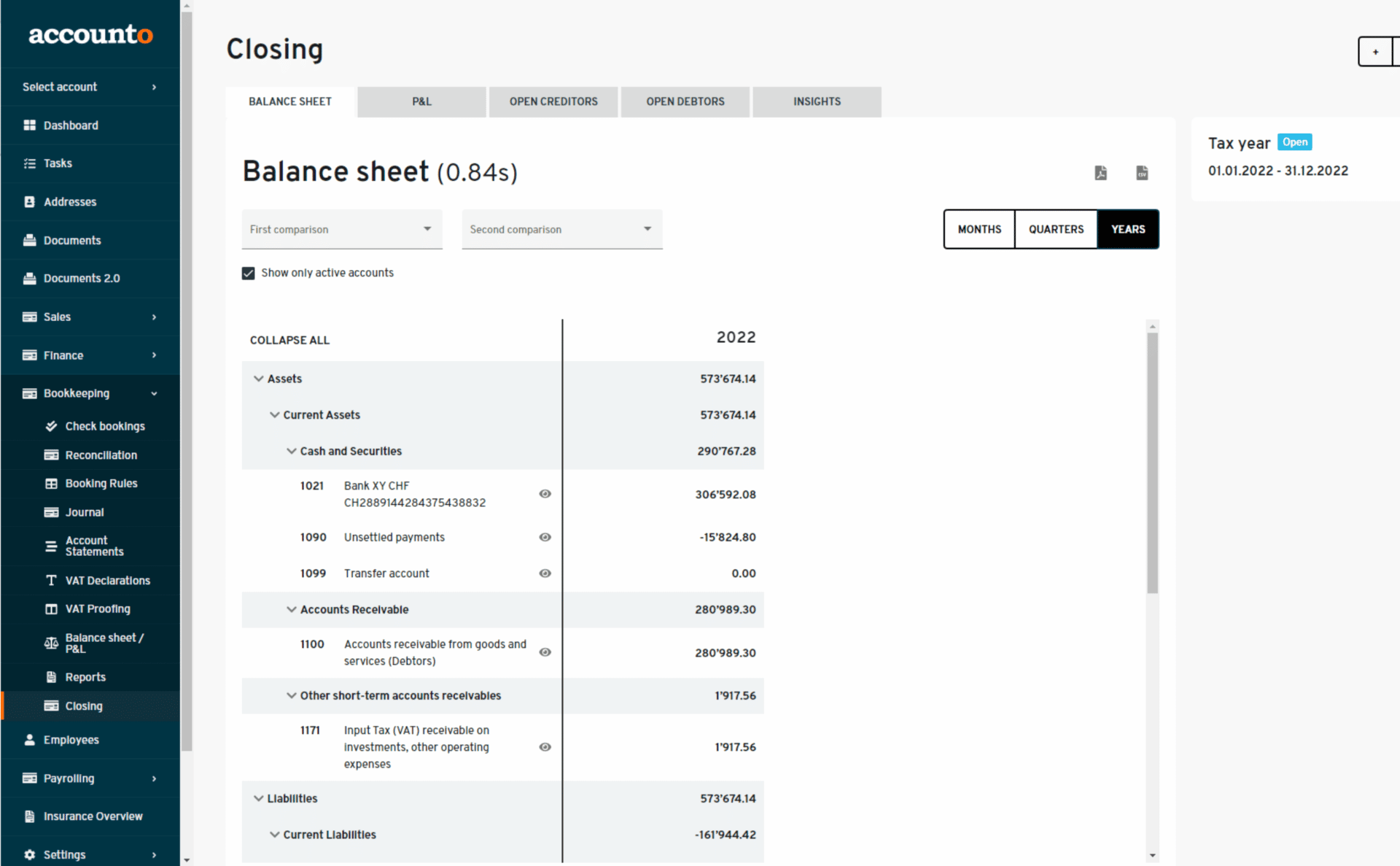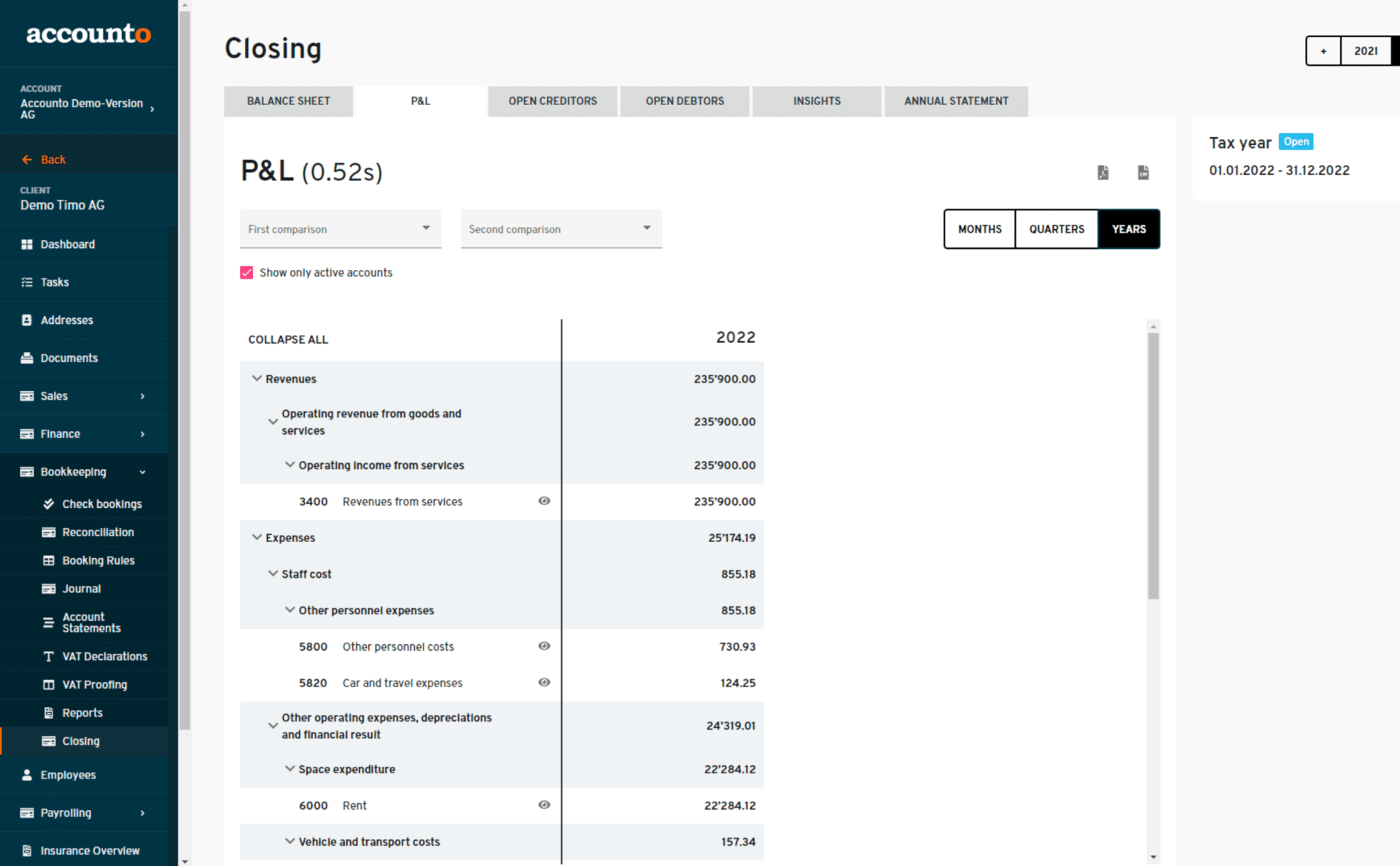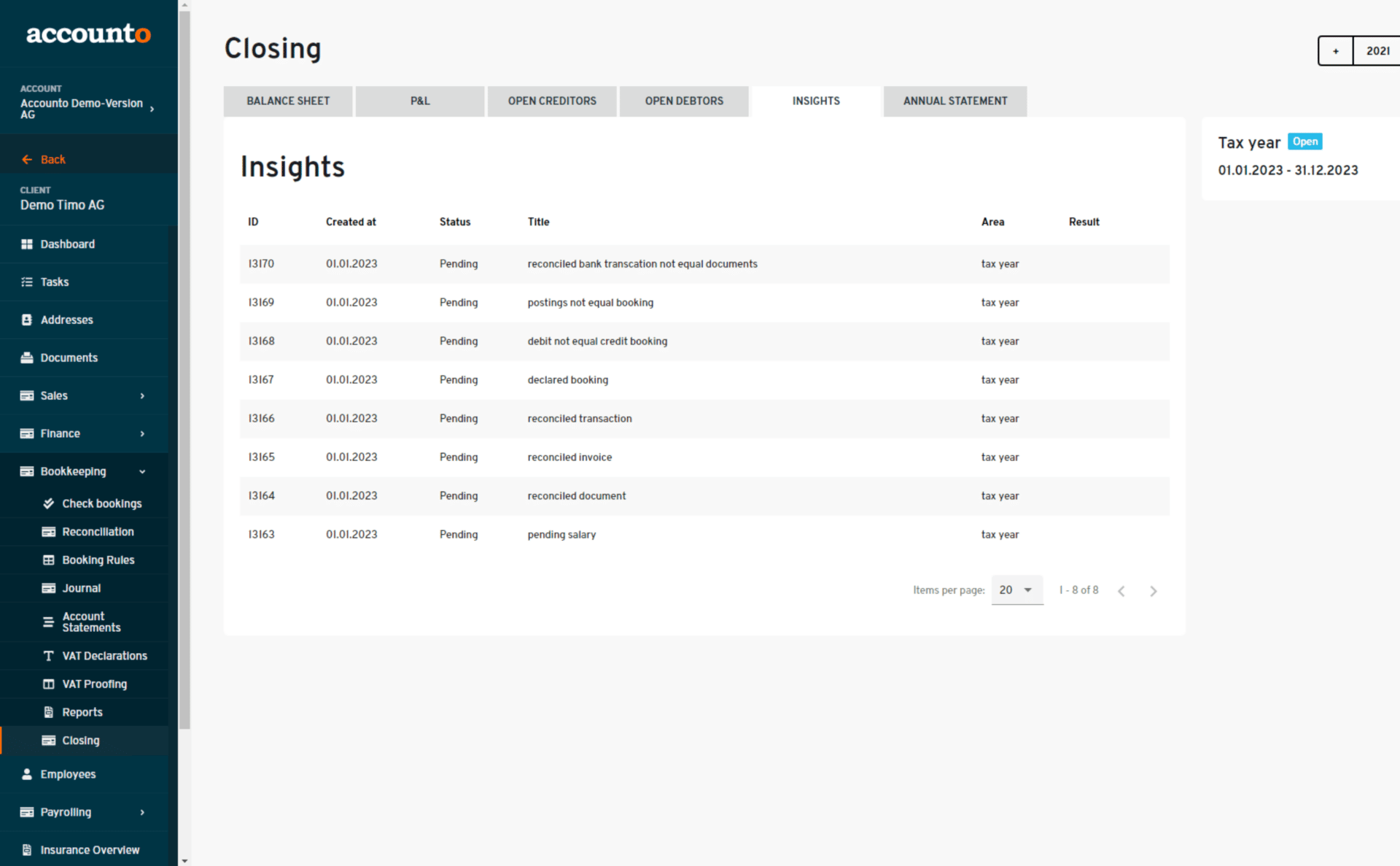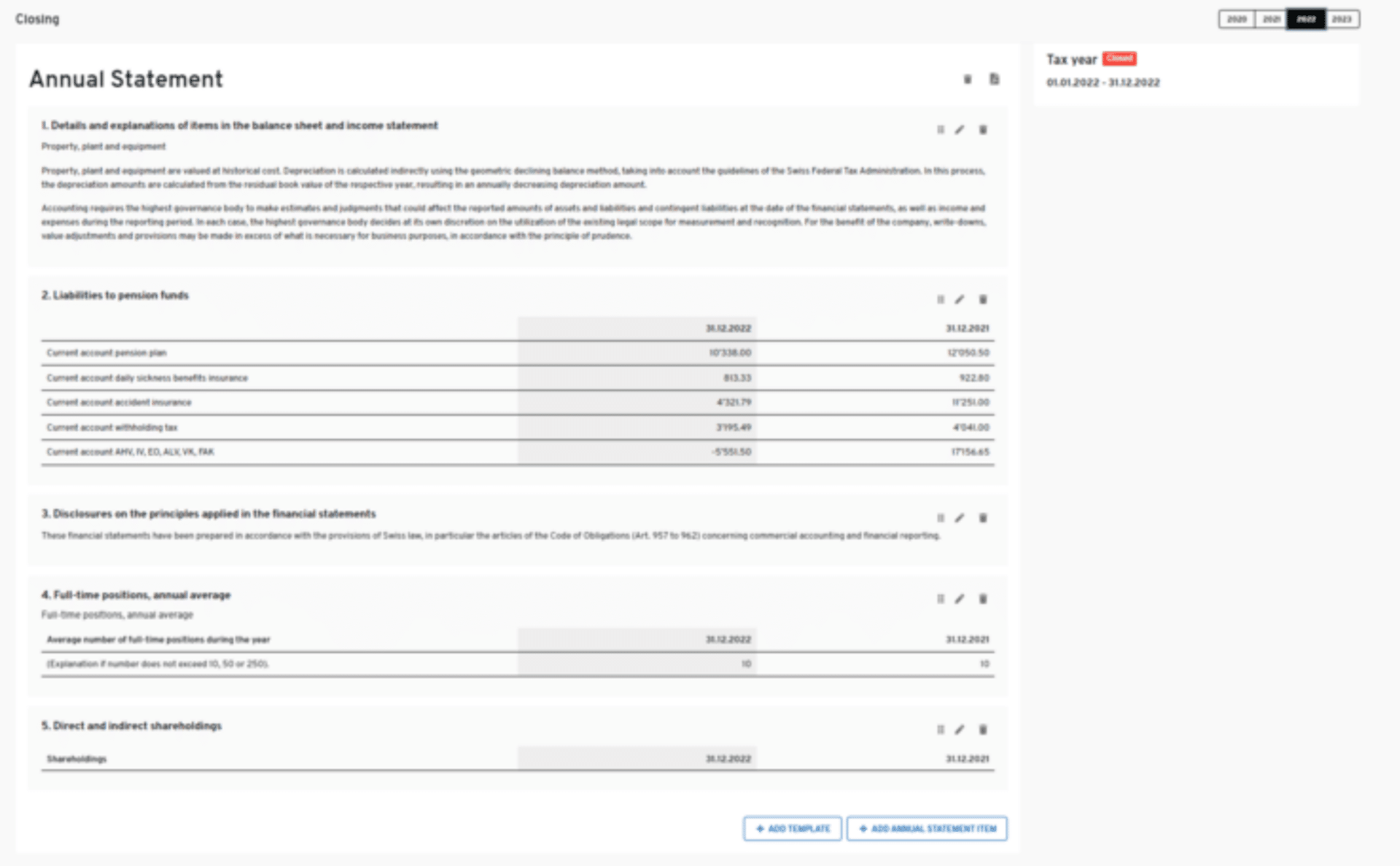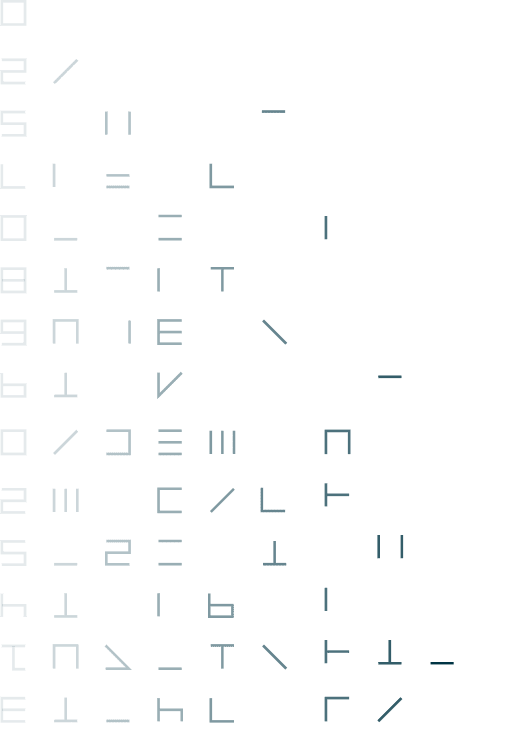 Insights for proactive consulting
From the analysed client data, you receive suggestions as to which clients present opportunities for consulting.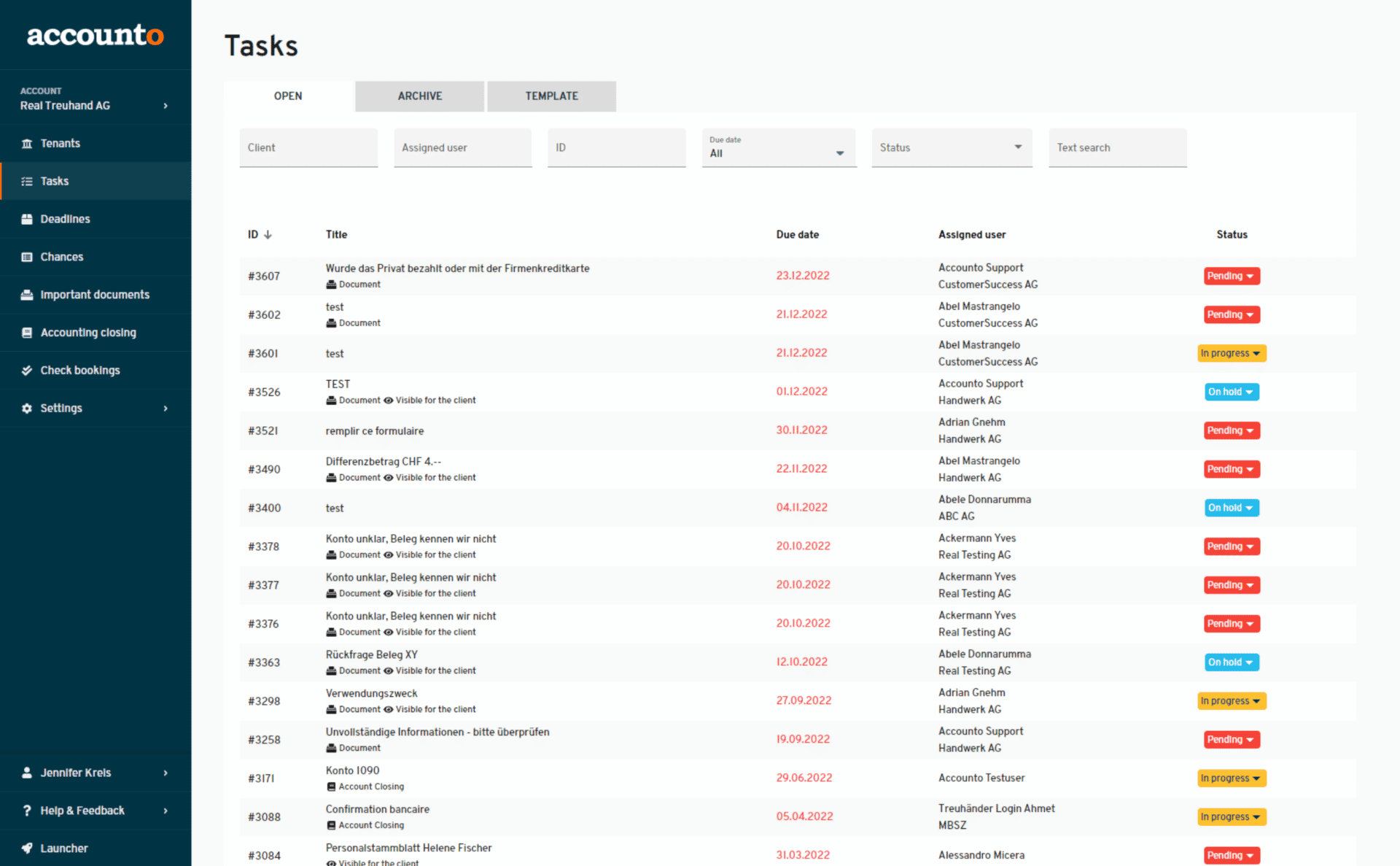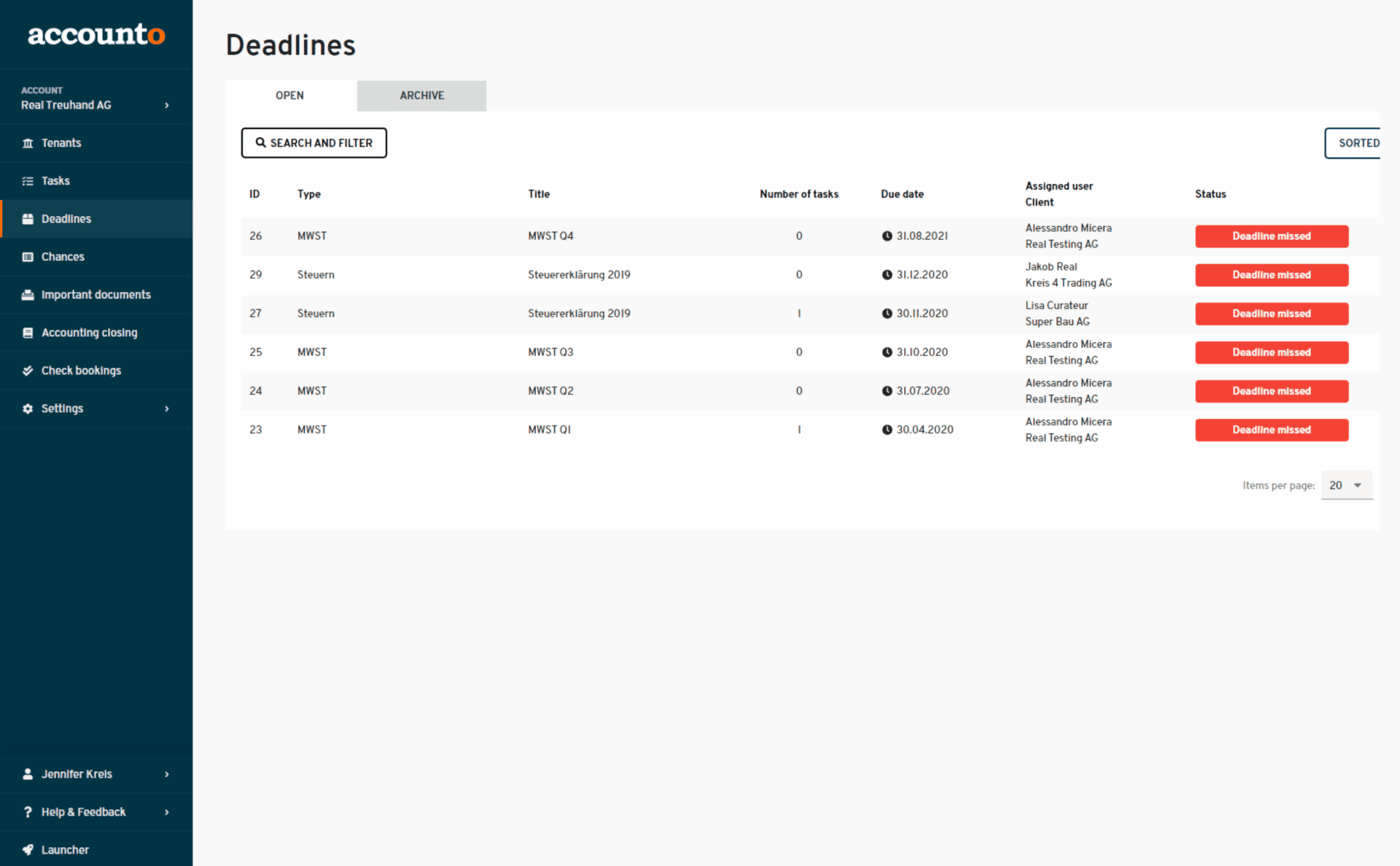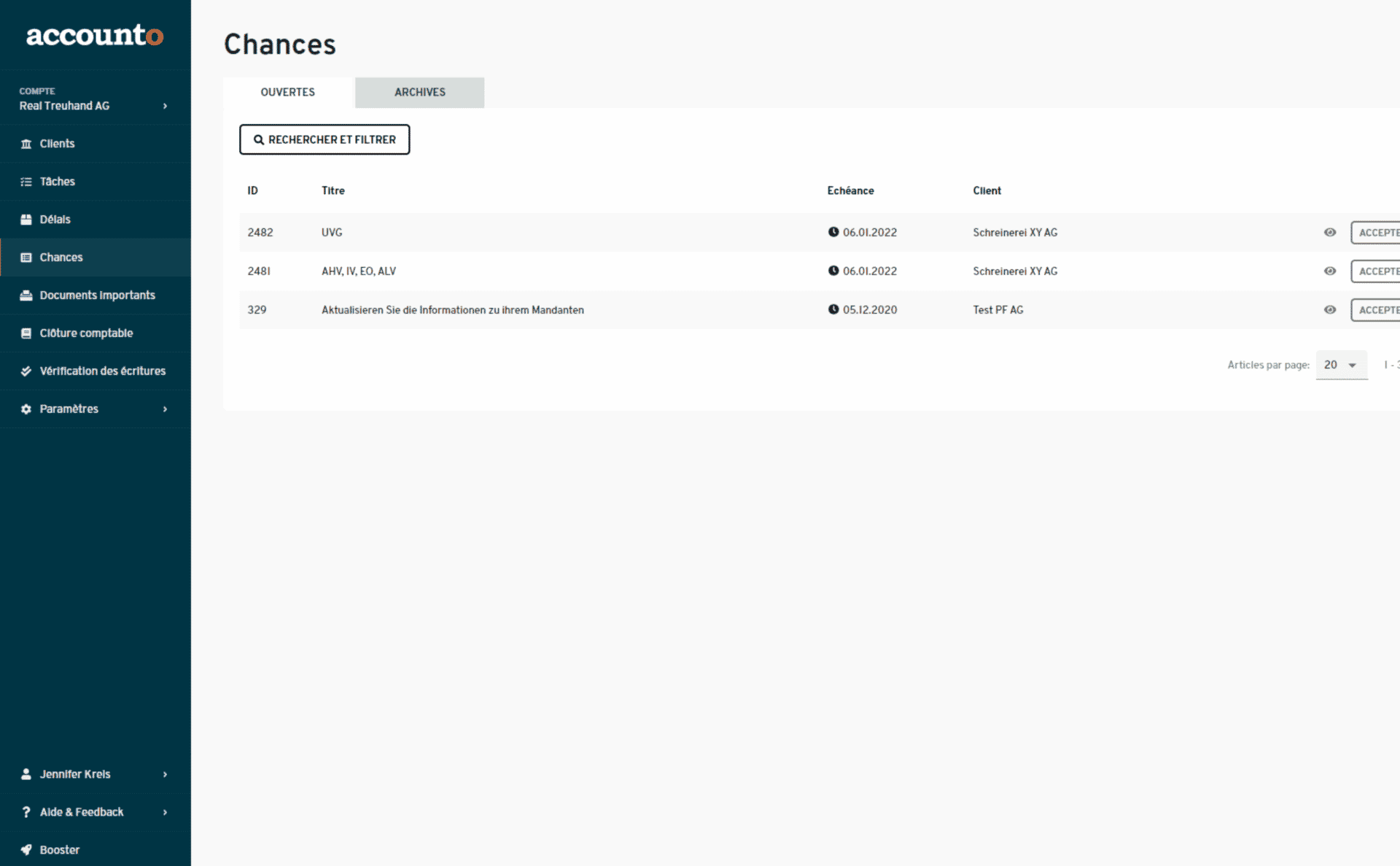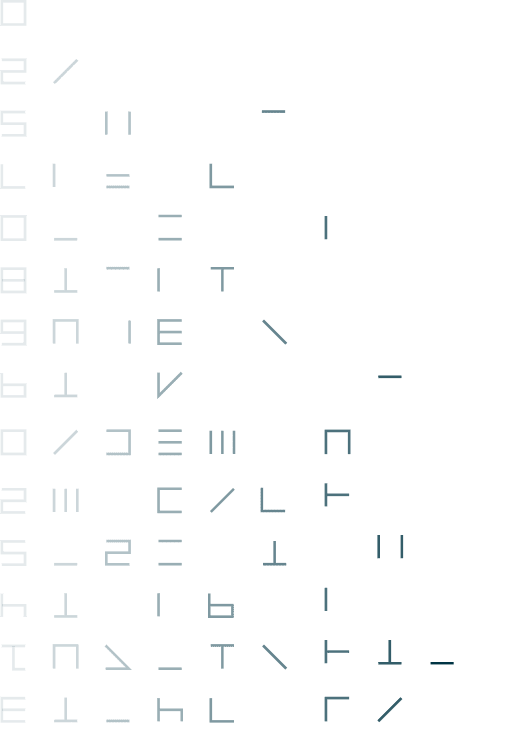 Frequently asked questions
Accounto relies on the SaaS approach.
Accounto uses the SaaS approach (Software as a Service), which can be classified as cloud computing. With SaaS, users no longer have to install the provided software locally, but can access it directly via internet browser.
With SaaS, there are no installation costs or licence fees. Consequently, with Accounto you can add employees quickly and easily without incurring any costs. If you need more users, simply contact us – we will be happy to advise you.
Another great advantage of SaaS products is that changes or new functionalities to the product can be integrated quickly and you always benefit immediately from the latest updates.
SMEs with 1-19 employees.
Accounto is also suitable for SMEs that only require financial statements in accordance with the Swiss Code of Obligations.
Currently, the focus is on a start-up module.
Accounto is constantly being further developed, and you can also actively contribute any wishes you may have. In addition to the business start-up module, Accounto is planning the integration of digital notary services or legal advice as the next big step. To make sure you don't miss any updates, simply subscribe to our newsletter.
Accounto works with a Swiss cloud solution.
Thus, the data is kept in Switzerland and secured in a Tier 3 data centre, which corresponds to a high security standard. A Tier 3 data centre has several paths for power supply and cooling, as well as systems for updating and maintenance work that can be carried out during operation. The expected availability is 99.98%.
Each business pays a monthly fee.
The support and support agreement is defined based on your needs and charged accordingly as a flat rate.
Accounto Partners