Why SMEs love Accounto
No manual document processing
Approval of payments

Say goodbye to
document clutter

Digital archive

Optimal cooperation with your advisor

Payments
Information on invoices is automatically recognized and recorded. As a result, no manual labour is required and invoices are approved with just one click. The posting of account transactions is done automatically.
No manual data entry
Optimized interface processes
Automatic posting of account transactions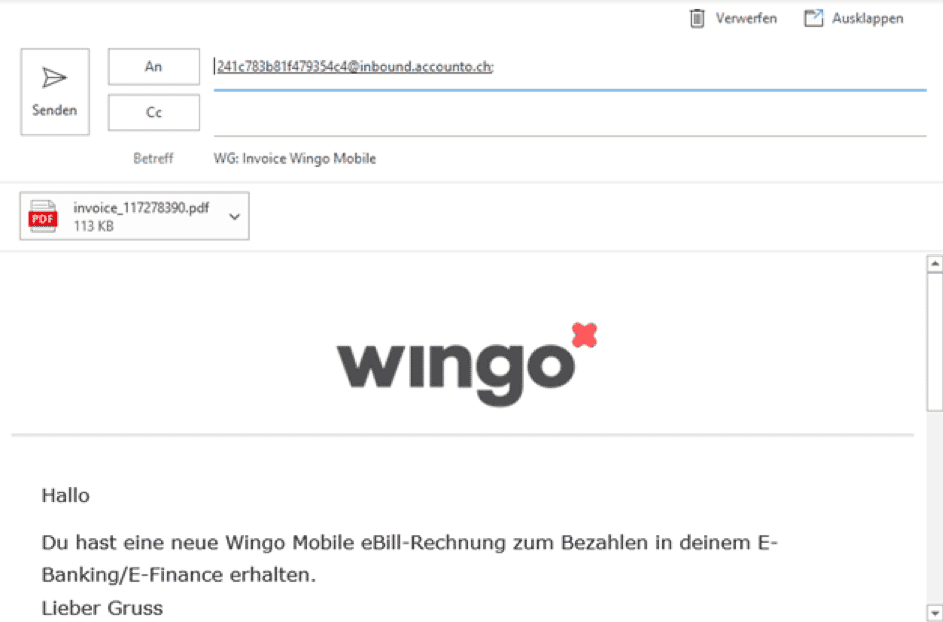 Digital document processing
You do not have to sort and manually enter documents. All you need to do is submit your scanned or photographed receipts. The documents are automatically processed and assigned to the respective client. Learn more about the digital document processing.
Automated document processing
No manual data entry
No documentation chaos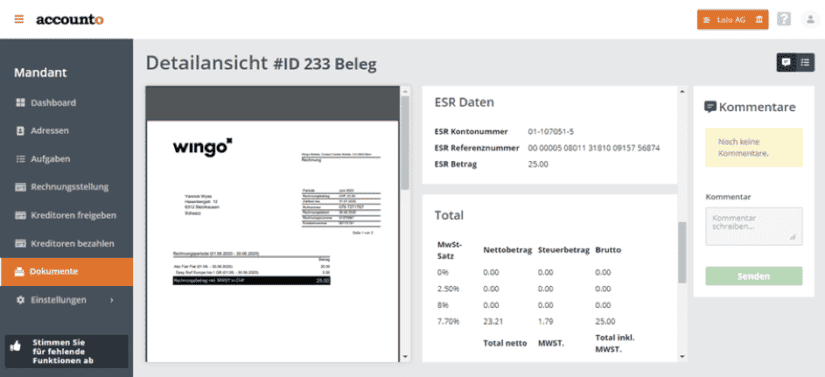 Document archive
In your digital document archive, you have all your receipts on hand at all times. After scanning, the documents are archived in an audit-proof manner. With the help of intelligent full-text search, you can find the stored documents within seconds.
Receipts on hand at all times
Audit-proof storage
Intelligent full text search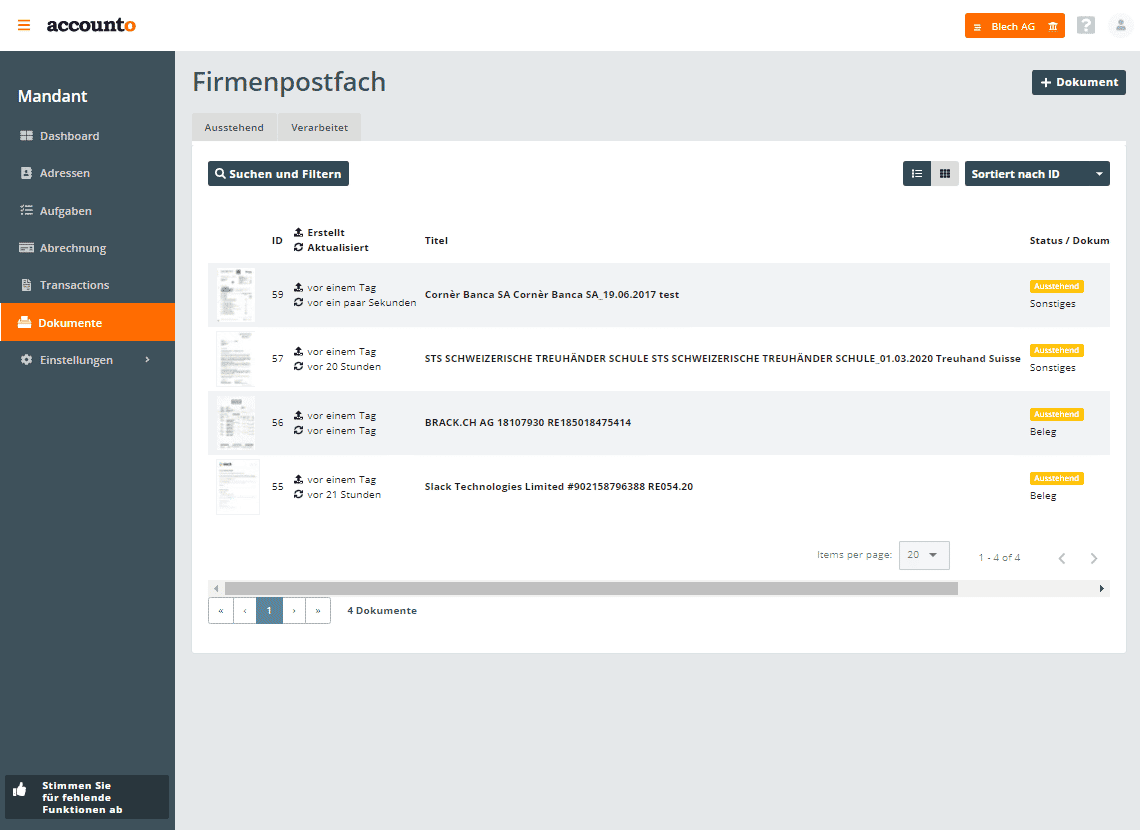 Cooperation with your advisor
Your advisor has access to the receipts via Accounto and can exchange information with you in a context-related manner. A digital to-do list also provides you with a structured overview of the tasks to be completed.
Digital exchange of documents
Context-based communication
Keeping overview with To-Do lists