ACCOUNTING MODULES
Prepare customer accounts digitally, accurately and in record time.
Accounting journal
The automatically booked business cases appear in the journal, to which Accounto automatically assigns the receipts. Of course, you retain the option to manually add additional bookings.
Customizable SME account framework for specific customer needs
Limitation of journal entries according to desired perio
Preparation of the account sheets incl. integrated search function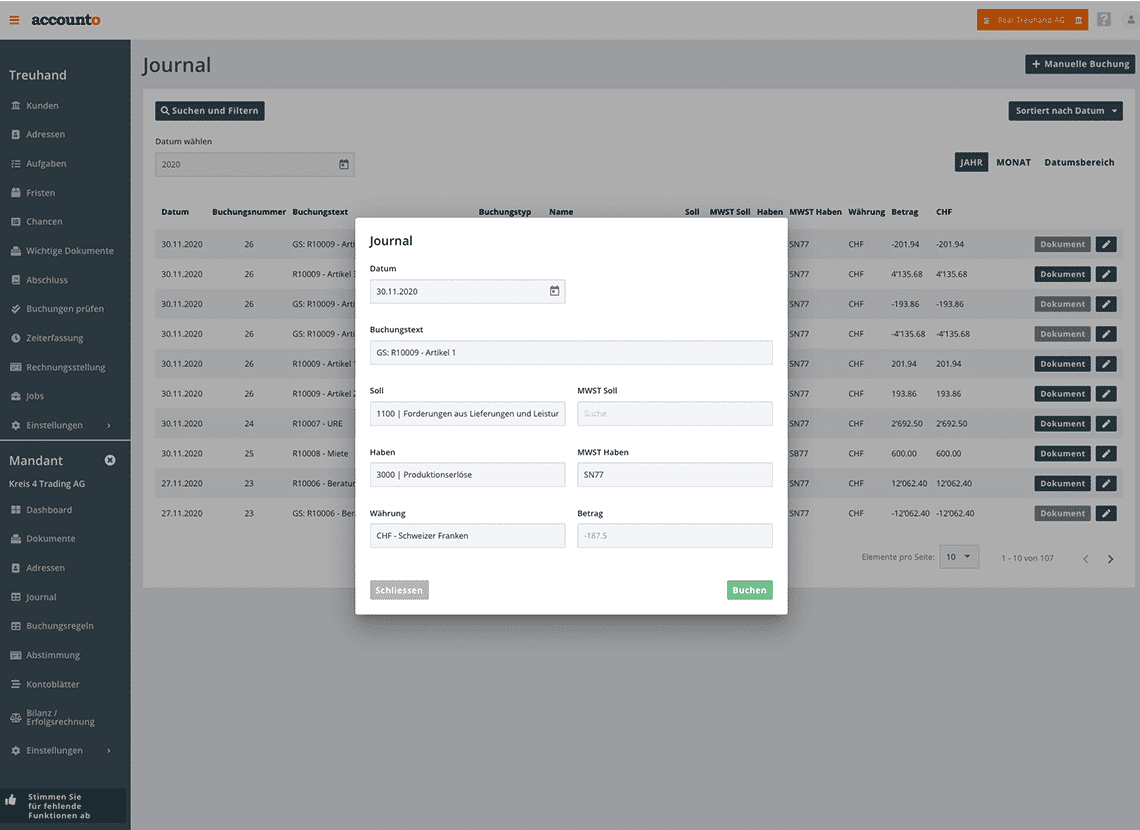 Payroll accounting
With targeted automation – yet with maximum flexibility – Accounto enables you to carry out efficient as well as customized payroll runs. From master data maintenance to wage payment, everything is done with just a few clicks.
Maximum flexibility thanks to schedulable wage settings and adjustments
Provisional wage runs for all entitled persons of a period
Direct transmission of payrolls to the employee portal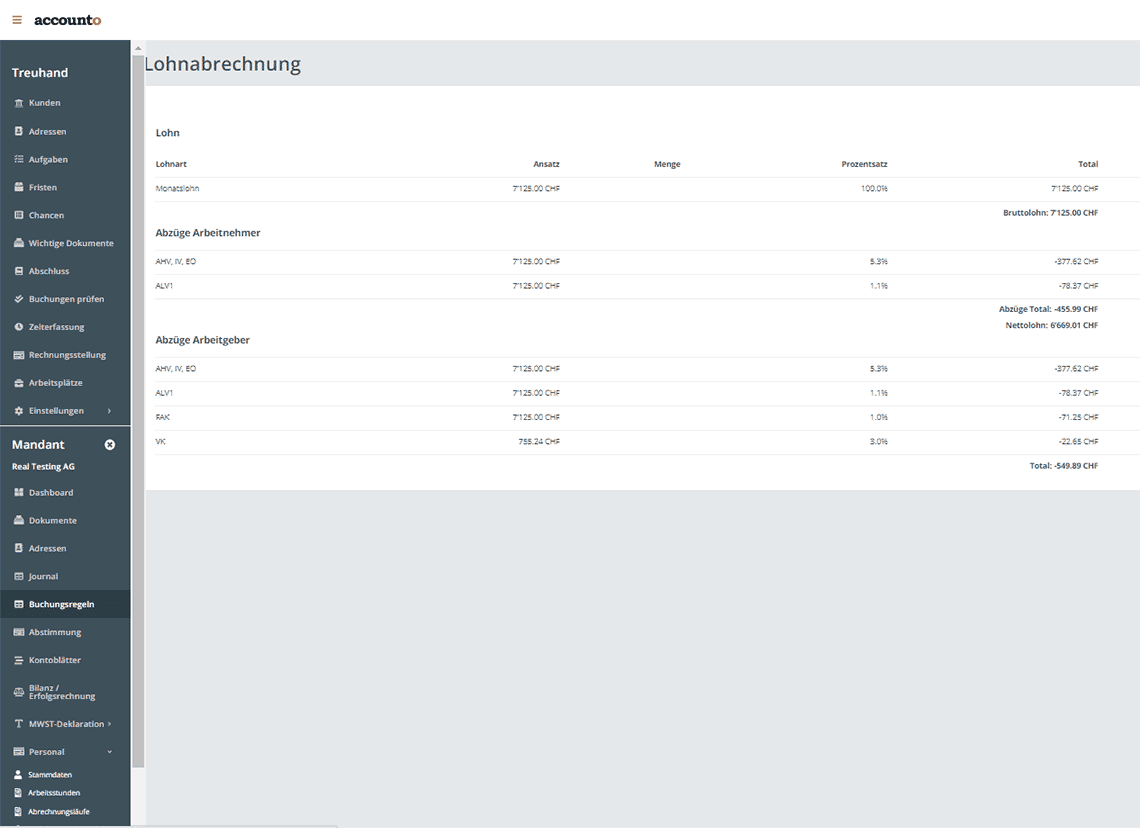 Closing help
With Accounto you create monthly, quarterly and annual financial statements effectively and efficiently. The closing tool guides you through the closing process in a structured way and ensures clear responsibilities.
Design individual closing processes per client
Recording and internal assignment of open tasks
Always keep an eye on the task status with the three-level traffic light system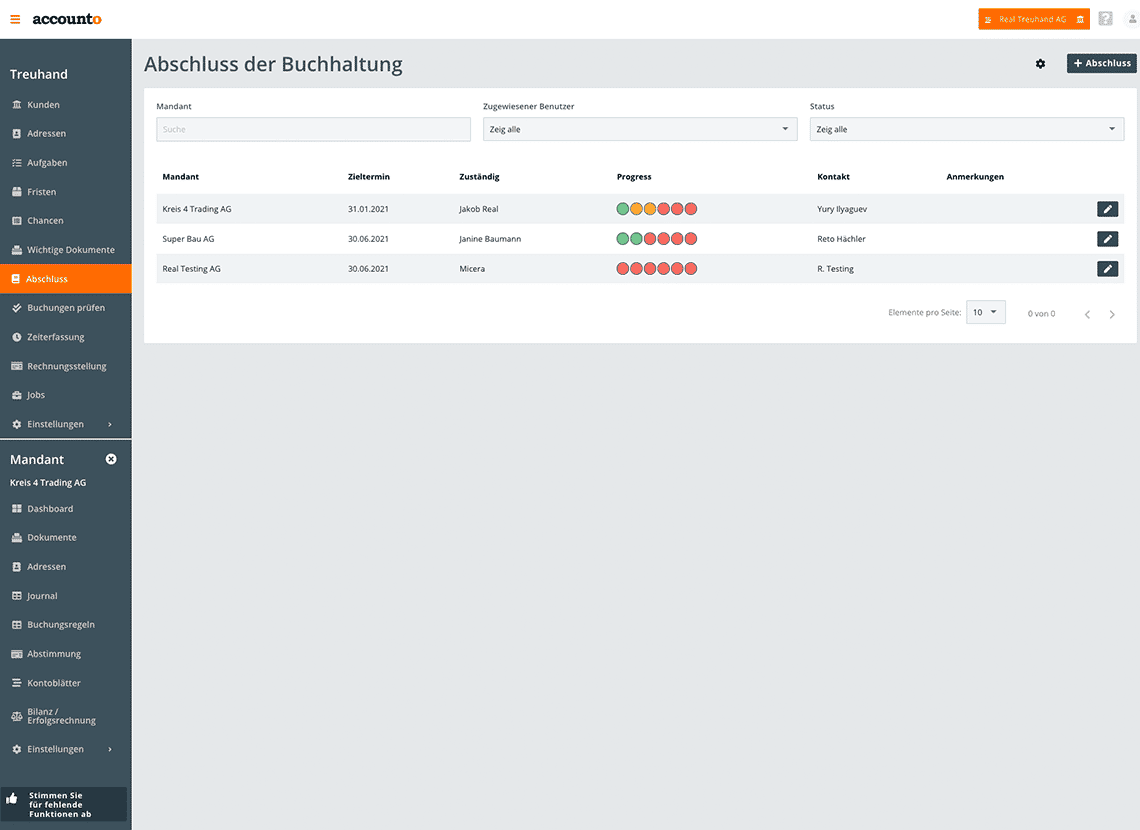 Evaluation
The daily updated data from financial accounting can be further processed with just a few clicks. This allows you, for example, to create a balance sheet and income statement within a very short time.
Export balance sheet and income statement to read-only PDF/A format
Ongoing real-time data for flexible ad-hoc evaluations
Cash flow statement and other analysis tools coming soon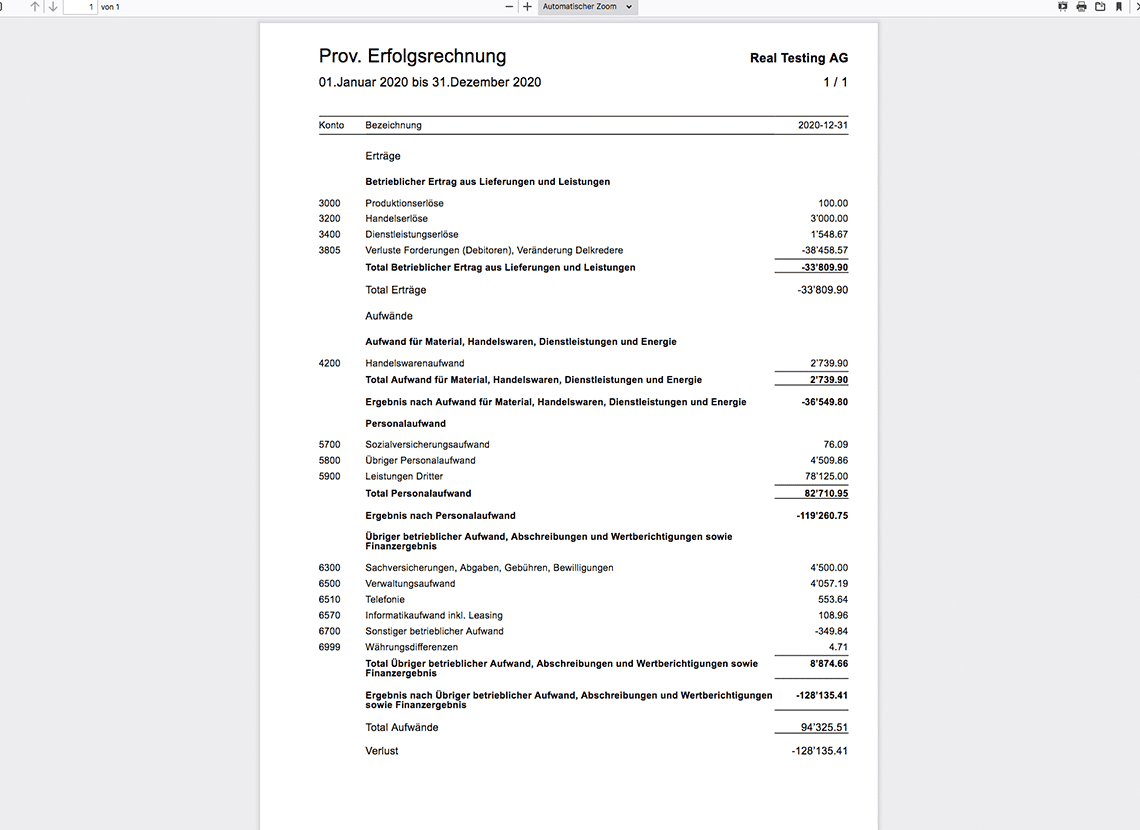 VAT module
With Accounto, you can complete the VAT declarations for your clients exact and in record time. Since the module is directly linked to financial accounting, you no longer need the physical VAT form and Excel-based reconciliation.
Compatible with all accounting methods
Integrated VAT reconciliation assistance tool
Direct submission of the VAT declaration to the FTA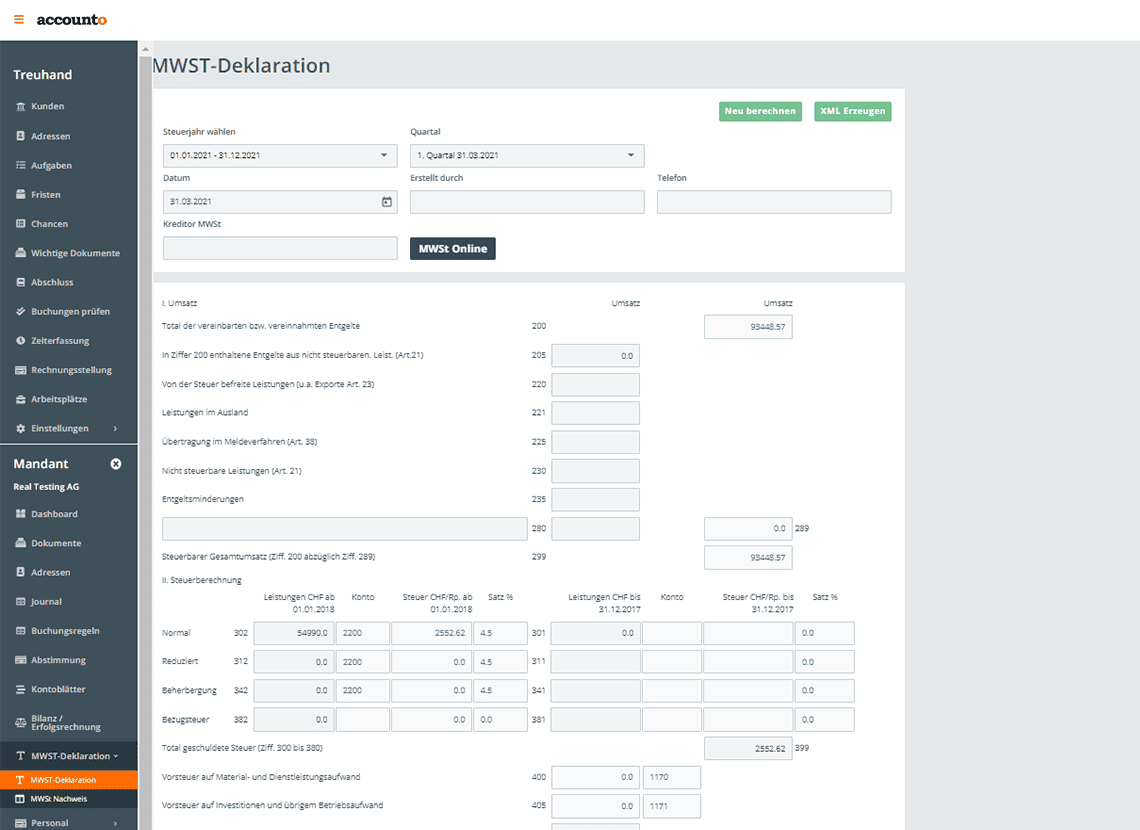 Additional modules
Thanks to state-of-the-art software technology, expensive and time-consuming updates are a thing of the past. Accounto continuously releases new modules that further simplify your everyday fiduciary work.
Reporting module for mandate-specific financial analyses at the push of a button
Collection module for the management of clients' accounts receivable
Many other functionalities without hidden additional costs