ARCHIVE RECEIPTS DIGITALLY
Digitally store and quickly retrieve all receipts with the document archive
Store receipts
The captured and read receipts are automatically stored in your digital document archive.
Since Accounto archives your documents in an audit-proof manner, there is no need for additional physical storage.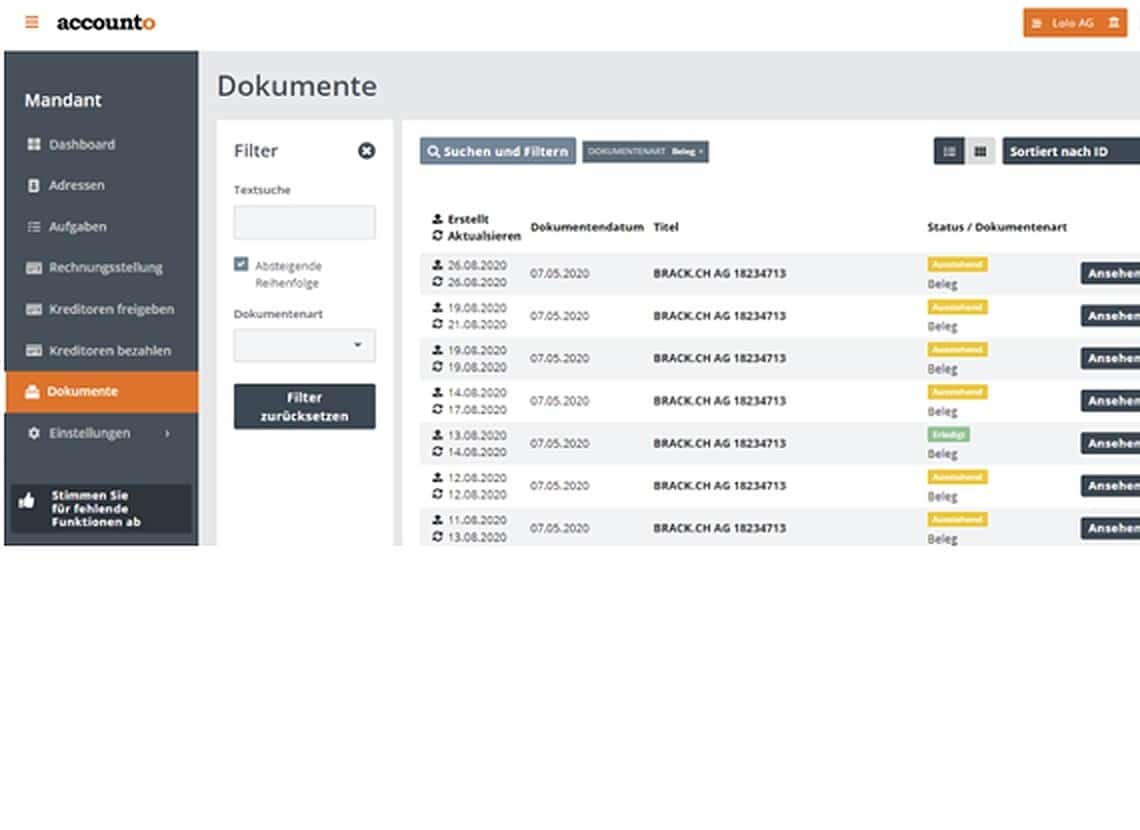 Find documents again
Thanks to Accounto, you'll never again waste time searching for archived receipts. With the intelligent full-text search, you can easily find the desired document within a very short time.
Accounto offers you further helpful functions