COLLABORATE DIGITALLY
Collaborate digitally with your trust office
Digital document delivery
You can hand over all business documents such as invoices, insurance policies or contracts to your trustee digitally via Accounto. Time-consuming collecting, sorting and physical handing over of receipts is completely eliminated.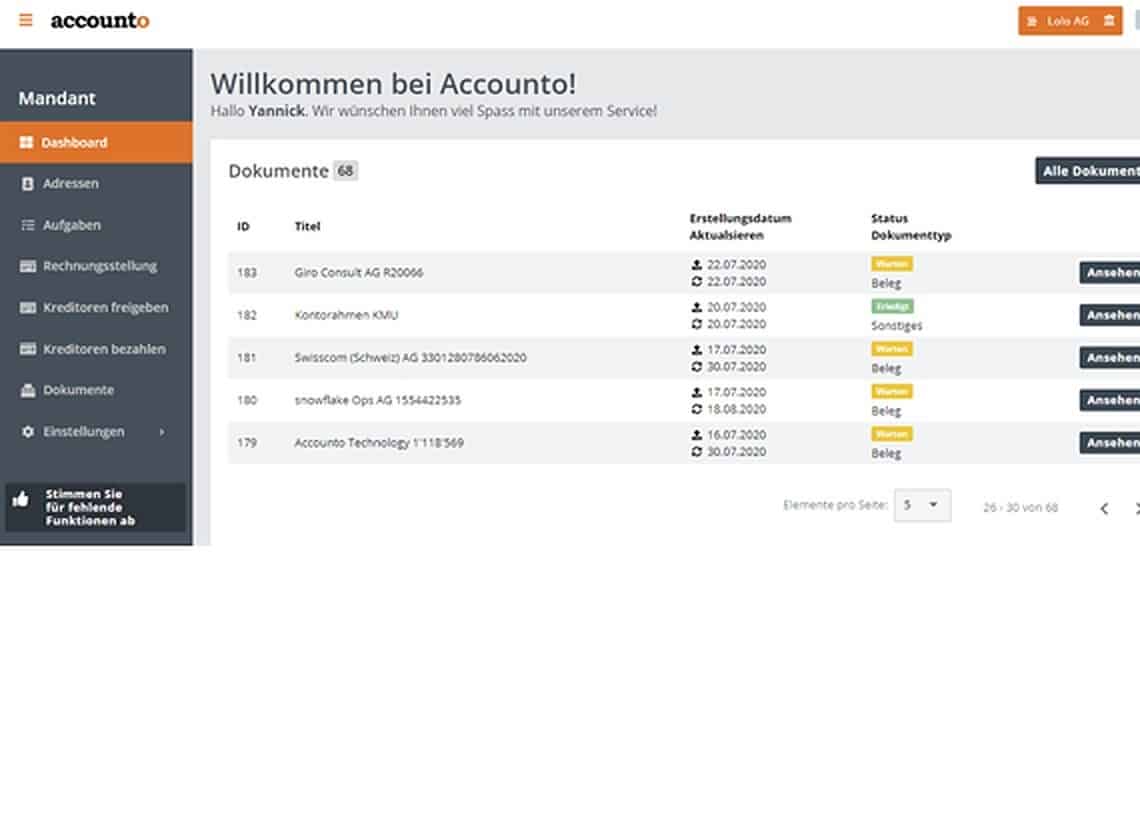 Personnel administration
The personnel module optimizes the triangular relationship between employee, employer and fiduciary. You can efficiently handle all personnel-related tasks via Accounto.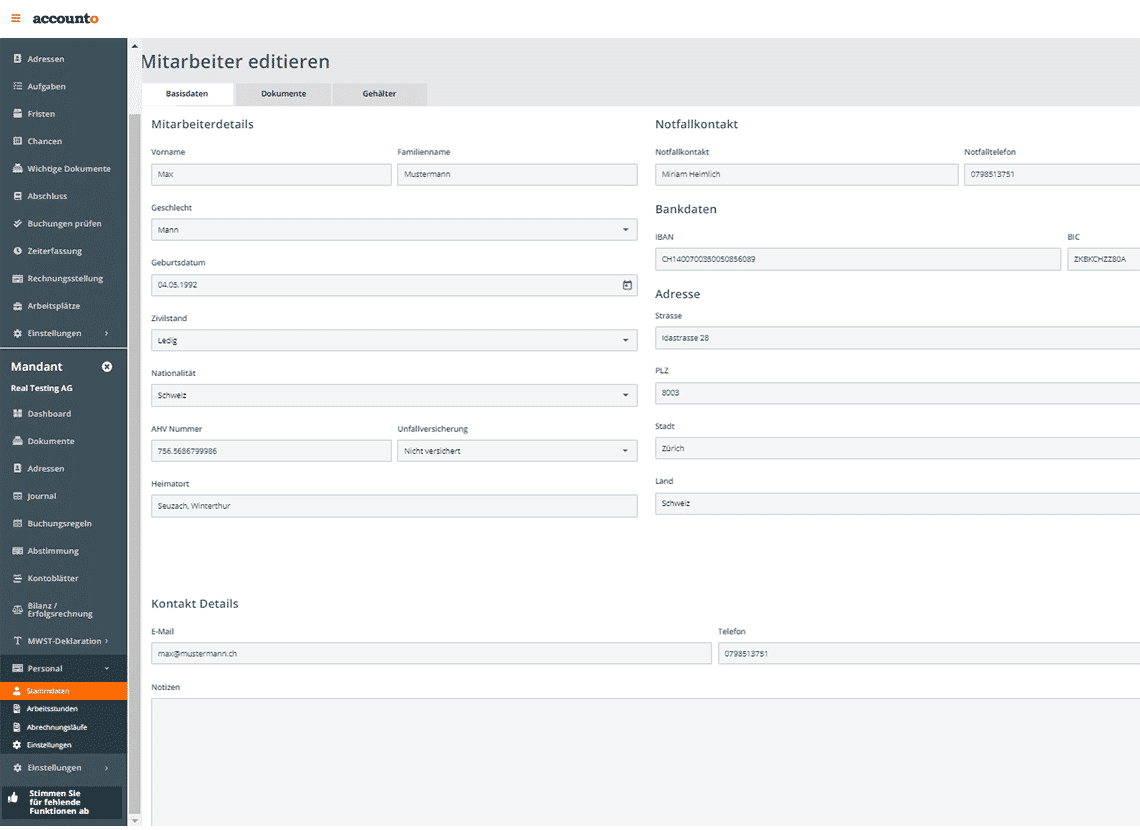 Exchange at document level
You can add comments to individual documents on Accounto so that your fiduciary can find his or her way around even faster. Your trustee also has the opportunity to ask questions.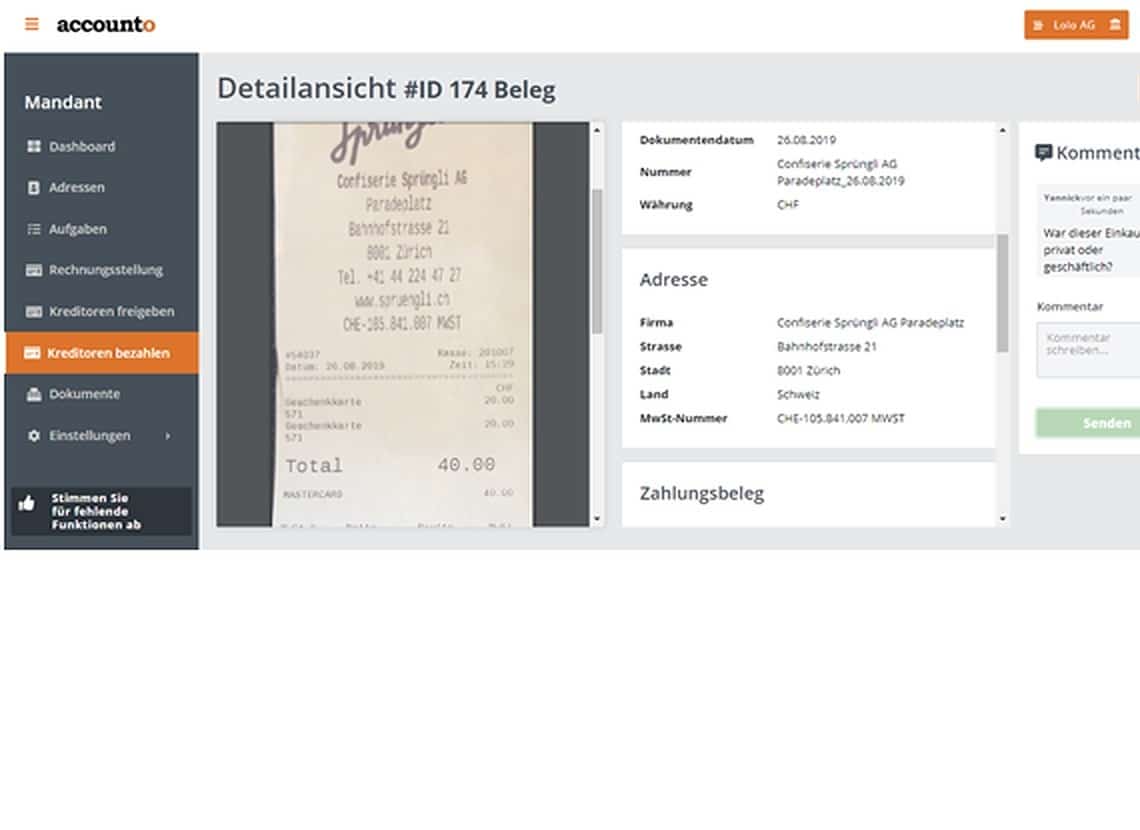 Uniform and efficient communication
You can elegantly bypass email ping-pong and annoying phone calls regarding your accounting with Accounto. Thanks to the unified and contextual communication, you efficiently exchange information with your fiduciary company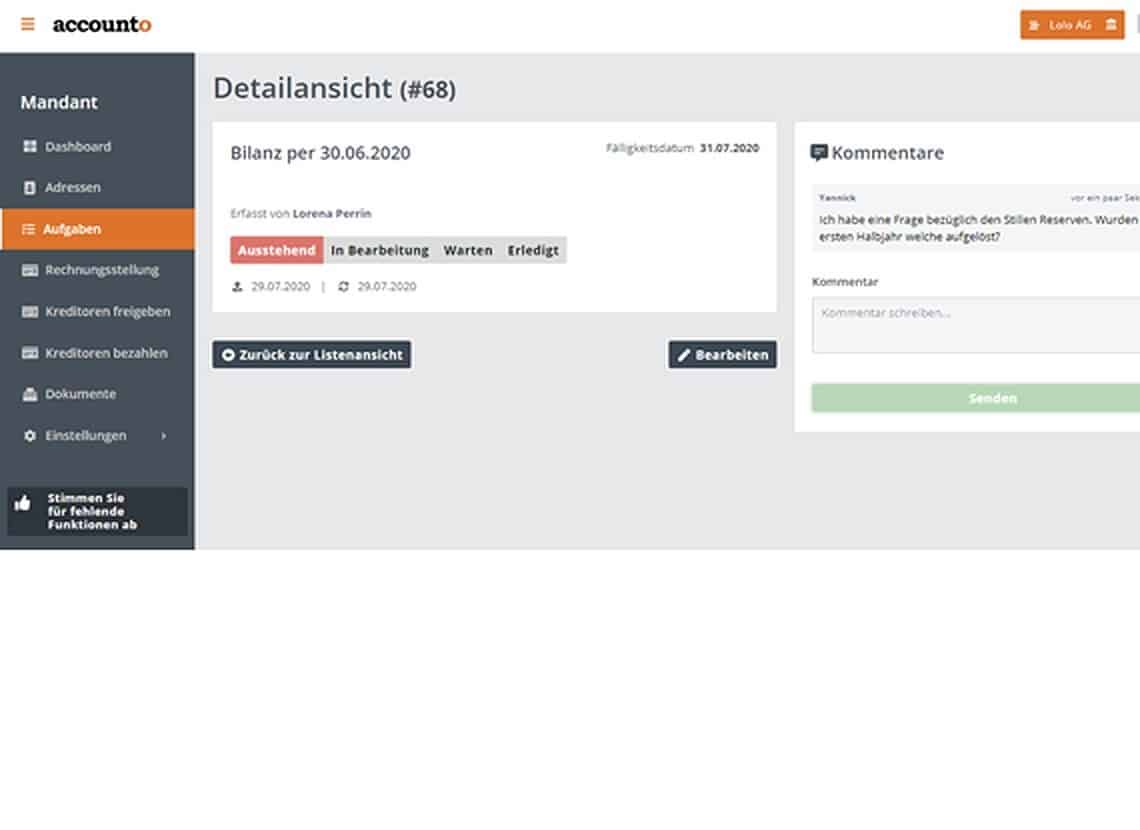 Structure thanks to task lists
Together with your fiduciary, you can develop digital to-do lists on Accounto. This way you always know who has to do what and when. Work such as preparing financial statements can be easily organized and made more transparent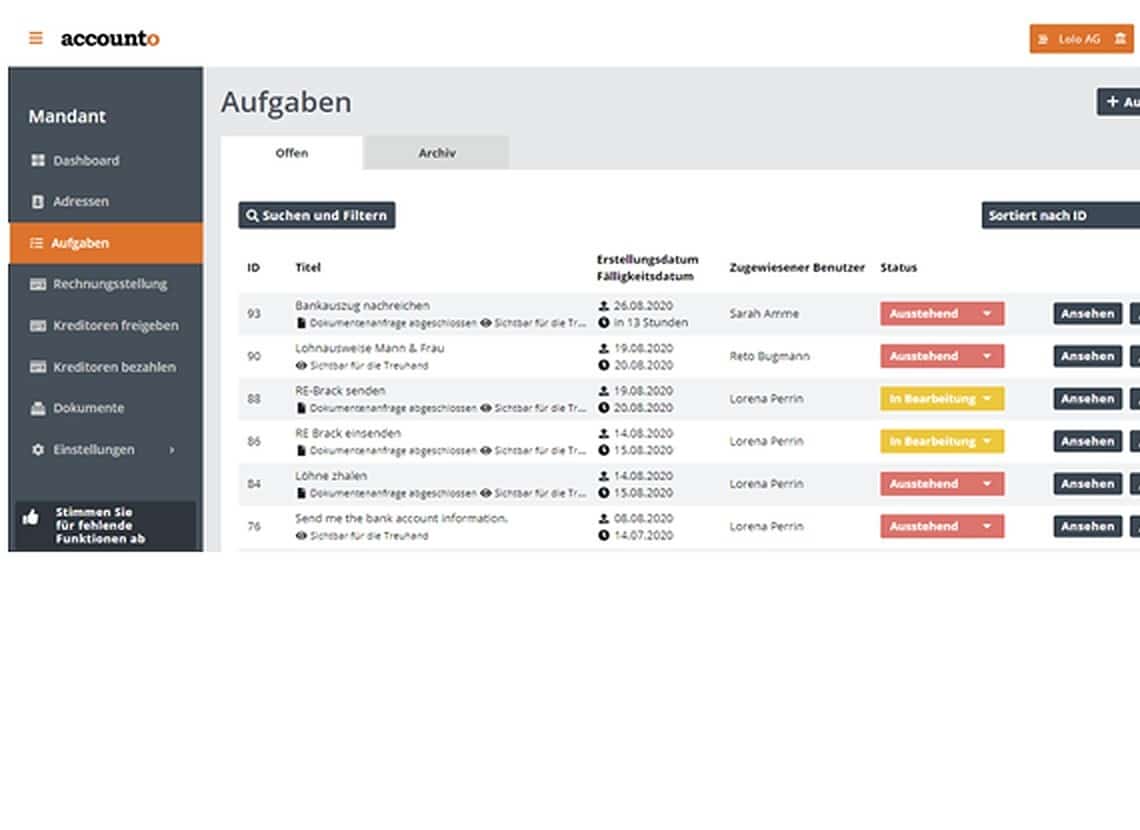 Accounto offers you further helpful functions