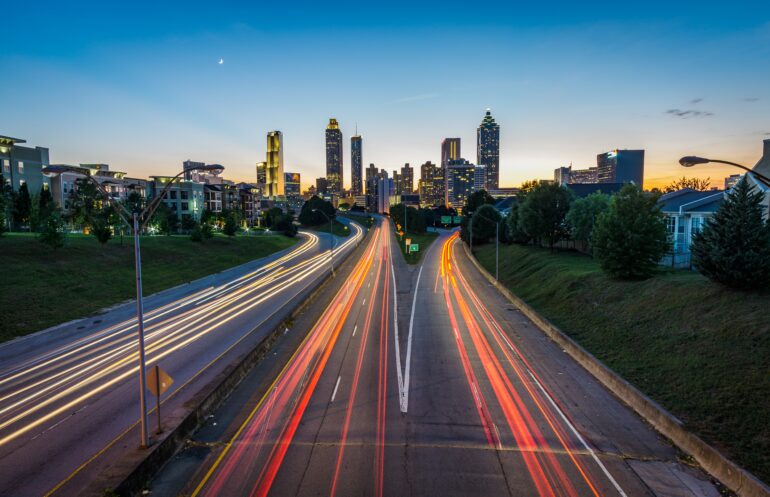 The first weeks of the year are often a busy time for trust companies. In this blog post, we present three strategies that you can use to alleviate the busy season without having to increase your personnel or work night shifts.
Annual accounts and tax optimisation are due, clients are waiting for analyses and reports on the past financial year and at the same time the day-to-day business has to continue: It is busy season in the fiduciary sector and many fiduciary companies are virtually drowning in work. The majority of the approximately 5,000 fiduciary companies in Switzerland employ fewer than ten people, and the sector is severely affected by the shortage of skilled workers. As a result, most Swiss fiduciary companies do not have much leeway when it comes to spontaneously increasing staff resources.
So how can you master the current busy season without working too much overtime? What can you do as a manager to motivate your team? Are there ways to sustainably reduce the workload? Below you will find three strategies to defuse the busy season.
1. Manage your customers properly
«We will submit the missing documents later, but please already start with the tax return and the annual financial statement.» Many trustees have probably heard this statement or variations of it from their SME clients. Without all the necessary documents or information, however, it is hardly possible to work efficiently, and clients who are difficult to reach make the daily work of trustees more difficult. Clear communication from your side can prevent this. Summarise in a list for your clients what you need for the annual accounts, tax optimisation and analyses. Especially with clients who are known for their long response times and poor availability, you should ask for missing documents or information early on during the busy season. Do not be afraid to follow up several times. Communicate clearly that your company can only meet deadlines if you receive all the necessary information on time.
With the Swiss fiduciary software Accounto, you can coordinate document and task-oriented communication with your clients easier than ever before. Experience in a free live demo how Accounto simplifies client communication and ensures that you never have to chase receipts again.
Ideally, clients with whom cooperation does not proceed smoothly should be spread across your staff. Otherwise, this can lead to tensions in the team. Do you have clients who regularly complicate your daily work, not only during the busy season, but because they repeatedly fail to meet deadlines, provide incomplete information or communicate poorly? Then you may – and should – also consider whether it is worthwhile to continue working with these clients.
Reading tip: Are you unsure whether you should terminate the client relationship with the client who constantly makes special requests or with the unreliable client? In this blog post you can read when you should terminate clients.
2. Make sure your team is ready and motivated
During the busy season, overtime and even night shifts are not uncommon in many trust companies. If individual team members feel they are more burdened than others, this will cause dissatisfaction in your hard-working team. Therefore, make sure that the distribution of tasks and responsibilities is fair. Get an overview of how busy individual team members will be. Allow for buffers for last-minute requests and concerns of your clients. Reward motivation, good time management and helpfulness. However, also show understanding if individual employees cannot or do not want to take on additional tasks.
Be responsive to your staff and support them as much as possible in their daily work. Proactively offer help when problems arise, even during the hectic busy season. Express appreciation towards your hard-working employees. Be careful not to overburden your team, especially during the busy season. Check on the well-being of your staff and make sure no one is overworking themselves for long periods of time. If you notice the first signs of excessive stress in your staff or yourself, such as physical discomfort, fatigue and exhaustion, irritability, mood swings or nervousness, you should find a medium-term solution to reduce the workload in your team. You will find out what this can look like in the next section.
3. Automate accounting tasks
Outsourcing routine activities to fiduciary software significantly relieves fiduciary companies. A fully automated accounting solution without software breaks makes manual data entry completely superfluous, which reduces the effort required for you and your team to solely controlling tasks. Conventional fiduciary solutions do not offer any relief in this area, as in most cases they only digitally map the previous processes and accordingly still require manual work – and thus eat up time that you can invest more sensibly, not only in the busy season.
Find out how your fiduciary company can greatly reduce the time spent on repetitive tasks with the Swiss fiduciary software Accounto.
What requirements must a fiduciary software fulfil in order to make your everyday work more efficient? Firstly, the software solution must relieve your team of as much routine work as possible. The central and secure processing, management and storage of documents is the second criterion. The fiduciary software should bring together all important data on a stable platform that meets the highest data protection standards. User-friendliness is also becoming increasingly important. The current and next generation of trustees no longer wants to struggle with partially digitalised solutions. Processes should function seamlessly and run on a single platform that is intuitive to use. Innovative software solutions have thus become an important factor in workplace design.