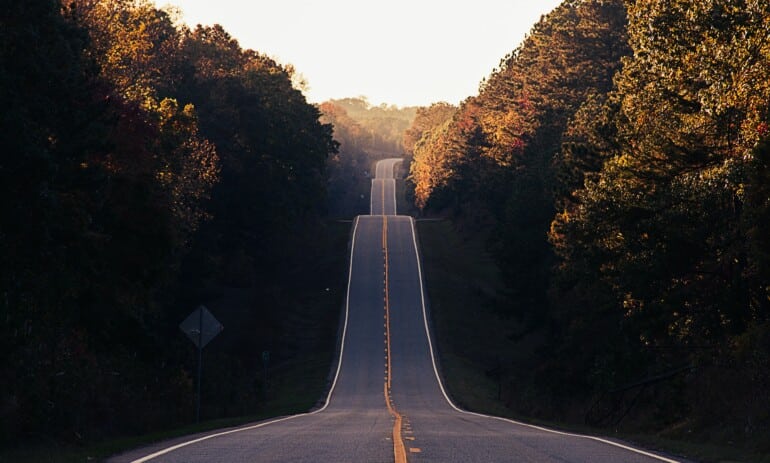 Every year, many trust professionals choose the path to self-employment. What do trustees need to consider when starting their own trust company? This blog post provides a checklist for setting up a new trust company.
Maximum freedom to make decisions, a higher income in the medium term or the implementation of a new business strategy: the reasons why trustees become self-employed and start their own trust company are manifold. From the design of the offer to marketing and communication to cyber security and data protection, there are numerous points to consider when setting up a new trust company.
The checklist below is intended to help new entrepreneurs lay the foundation for a successful trust enterprise.
Right to exist: There are thousands of fiduciary companies in Switzerland whose main target group is SMEs. So new fiduciary companies need to find ways to stand out from the competition. Analyse what services your competitors offer. This will enable you to define your unique selling proposition more clearly when designing your offer and then communicate it to the outside world.
Identify gaps in the market: Find out what challenges your target group faces in their daily work. Find out which aspects are neglected by other trust companies.
Needs analysis: Understanding and responding to client needs is critical to the long-term success of your trust. You should be aware of the needs of your future clients before you start and design your services accordingly.
Offer design: With services that are geared to the needs of your clients, you score more points with SMEs today than with the handling of routine tasks. According to a study by Treuhand Suisse and Accounto, the demand for customised advisory services from SME clients continues to grow. In your newly established fiduciary company, you can decide for yourself which services you would like to offer and have the freedom to concentrate on your areas of specialisation.
Client strategy: Specialisations generate efficiency gains. In order to create synergies and exploit economies of scale, you as a new founder:in should focus on customer segments that you have defined yourself. The basis for this is a customer strategy and the definition of your target group based on company characteristics such as industry, number of employees, legal form or life cycle phase. Determine which client segments your trust company can and wants to work with in the coming years.
Avoid inefficiencies: Try to avoid unnecessary intermediate steps right from the start and reduce the complexity of your work processes whenever possible. Extra tip: The exchange of receipts offers great potential for optimisation in many fiduciary companies. Quite a few trustees have probably received receipts in shoe boxes or found relevant documents only after time-consuming searches in folders, email inboxes, Dropbox accounts and Google Drive folders. The Swiss fiduciary software Accounto allows you to greatly simplify the exchange of documents with your clients. Your clients can upload all their receipts to Accounto with just a few clicks, where they are automatically saved and your team can view them.
Automate repetitive tasks: When you outsource repetitive accounting tasks such as processing receipts, sub-ledger reconciliations and creating reports to fiduciary software, you save valuable working hours. As a fiduciary professional, you only take on a control function for routine accounting activities and are proactive when problems arise. With the time you save, you can instead focus more on developing your advisory services. Reading tip: AI tools such as ChatGPT can support you in client communication or basic research, among other things. In this blog post you will find an overview of which tasks fiduciaries can outsource to ChatGPT.
Marketing and client acquisition: How do you plan to acquire new clients? Before setting up your trust company, define which clients you want to approach, how and where. The first step does not have to be a sophisticated marketing strategy, but rather a client acquisition plan for the next twelve months. After that, you can continuously analyse which marketing measures have worked and adjust your approach accordingly.
Productive working environment: In your own fiduciary business, you yourself are responsible for designing your workplace so that you can work as efficiently as possible. Evaluate which tools can make your everyday work easier and more productive.
Dealing with technological innovations: New technologies are transforming the fiduciary sector. Start-ups need to familiarise themselves with the latest technologies and software solutions in order to provide services in a cost-effective manner. Automation does not mean that trustees do away with themselves. If you can outsource repetitive tasks such as document posting to a stable and secure fiduciary software like Accounto, you will have more time for personal advice. Experience now in a no-obligation consultation how Accounto allows your newly founded trust company to focus more on business development.
Continuous development: Especially as a new founder without a large team behind you, you should regularly attend further training courses in order to keep up to date and expand your expertise. Continuing education helps you not to miss any fiduciary trends and to exchange information with market observers.
Cyber Security: Protect your trust's workloads, data and applications from day 1 across multiple domains. The basic version of standardised antivirus software is no longer enough to defend against today's cyber threats and meet the highest data protection standards.
Accountability under the new Data Protection Act: Document the data protection measures taken by your newly established trust company so that you can submit them to the Federal Data Protection and Information Commissioner (FDPIC) if required as part of the legally prescribed accountability.
Duty to inform: Since the totally revised Data Protection Act came into force in September 2023, you must inform the data subjects in advance of any acquisition of personal data. To do this, you should share a privacy policy on your website and inform visitors that their data will be collected and possibly processed. A cookie banner is needed to obtain the consent of website visitors for data processing.
Data location Switzerland: Before choosing an accounting or fiduciary software for your newly established fiduciary company, you should always inquire about the data storage location for data protection reasons. Many software companies have their headquarters in the USA, where access to company data is possible without judicial control by means of the Patriot Act. In Switzerland, however, this is not permitted. Therefore, choose Switzerland as the data location whenever possible.