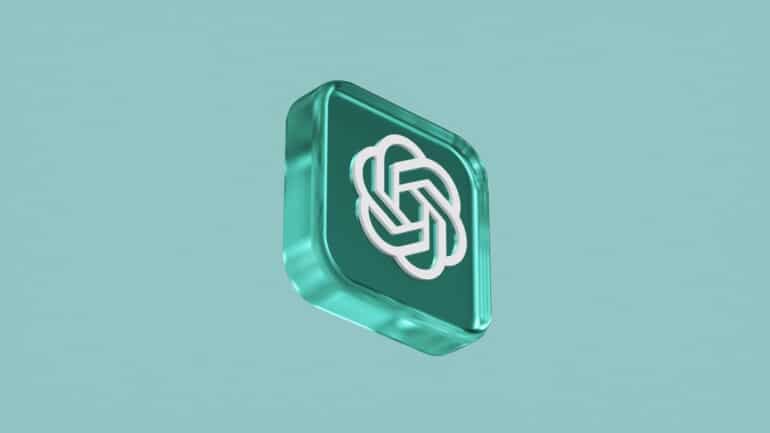 Artificial intelligence (AI) is on the rise. In particular, the AI-based chatbot ChatGPT caused a sensation this year and there are already case studies from numerous industries on how the AI tool helps companies work more efficiently. In this blog post, you can read about the tasks ChatGPT can support trustees with.
Rapid progress, faster implementation of innovations than ever before, fear of thousands of job losses, scandals due to discriminatory wording and privacy concerns: ChatGPT, the chatbot developed by the US AI company OpenAI, made headlines – both positive and negative – around the world in 2023. Trend researchers and market observers gave their assessments of the implications of ChatGPT and mostly agreed that the AI tool can accelerate innovation, increase efficiency and optimise processes.
At the same time, data protection concerns arose, which is why ChatGPT was even banned in Italy in spring 2023. The Italian data protection authority temporarily blocked ChatGPT because, according to them, the chatbot violated data protection and youth protection rules. In the meantime, OpenAI has fulfilled the requirements of the Italian authorities and ChatGPT is accessible again in Italy. The Federal Data Protection and Information Commissioner (FDPIC) also dealt with ChatGPT. "The FDPIC recognises the opportunities of the use of AI-based applications such as ChatGPT for society and the economy. However, the processing of personal data with the help of these new technologies is also associated with risks for privacy and informational self-determination," writes the FDPIC in a communication dated April 2023. Swiss companies that use AI-supported applications must ensure that all data protection requirements are met in the process.
Reading tip: On 1 September 2023, the totally revised Data Protection Act (revDSG) came into force in Switzerland and fiduciary companies must comply with additional regulations when handling personal data. In this blog post, you will get an overview of the most important changes brought about by the new data protection law.
Trust companies and ChatGPT: What can the chatbot support them with?
Taking data protection measures into account, numerous companies are already using AI tools such as ChatGPT in a targeted manner in their everyday work. Can ChatGPT also relieve fiduciary companies of tasks? In which areas does the use of AI in the trust industry make sense in the medium term? Does the tool even understand the role of trustees in today's market environment? ChatGPT describes the work of a trustee as "more than numbers and laws. It is the art of creating trust, taking responsibility and directing wealth." According to ChatGPT, with every detail, every decision and every consultation, fiduciaries shape the future of their clients and contribute to the stability of their companies. The bottom line is that fiduciary companies "can take on a wide range of roles to assist companies and individuals with financial, legal and business matters."
Having already used ChatGPT to produce our fiduciary newsletter in June this year, here is a short interview with what is arguably the world's best-known chatbot.
ChatGPT, can you give specific examples of what you can do for trust companies?
I can assist with bookkeeping by monitoring accounts, generating financial reports and helping to prepare balance sheets and profit and loss accounts. In tax consultancy, I can provide basic information and advice on tax issues, such as tax returns, tax regulations and tax saving opportunities. Based on given information, I can provide an overview of tax saving opportunities and assist in assessing the tax implications of certain decisions. I can also help with the management and organisation of contracts and other important documents by extracting information, searching documents or creating standardised contracts.
More and more SMEs expect their fiduciary company to take care of all their financial needs. How can you support trustees in financial planning and analysis?
Using the financial data entered, I can provide the basis for creating financial plans and forecasts, calculate financial ratios and help analyse business developments. I can also identify potential financial risks and assist in the development of risk mitigation or avoidance strategies.
What does your support look like in the area of compliance?
In monitoring compliance deadlines and identifying potential risks, I can support fiduciary companies by generating alerts for important deadlines or potential irregularities.
Can you also take over communication tasks from fiduciary companies?
Yes, I can assist with, for example, answering general customer enquiries, making appointments and providing information on the services offered. These drafts would need to be adapted and checked before being sent out. I could also write newsletters to keep clients and prospects informed about news, developments or offers from the trust. I could also create social media posts or website content to strengthen the trust's online presence.
Tailor-made advisory services are becoming an increasingly important differentiator for fiduciary companies. How do you see your role in consulting?
Thanks to the information provided to me, I can provide general business recommendations or tax tips that can be reviewed and adapted by the trust staff. However, it is important to note at this point that my skills are based on processing text and I cannot make legal or financial decisions. Trust companies should use my information and suggestions as a starting point and have them reviewed by qualified professionals to ensure they meet specific requirements and laws.
Thank you for the interview, ChatGPT!
As ChatGPT itself writes in the last section, the use of AI in advisory services is not yet possible without considerable effort in the form of control and post-processing. However, for tasks with high automation potential, such as creating reports, drafting info letters or basic research, AI tools like ChatGPT are already a great help today. As far as the automation of processes and process optimisations are concerned, more and more accounting or fiduciary software solutions also offer the possibility to drastically increase efficiency. For example, the Swiss fiduciary software Accounto allows your fiduciary company to greatly simplify the exchange of documents with your clients. Your clients can upload all receipts to Accounto with just a few clicks, where they are automatically saved and your team can view them. In addition to document delivery, document posting is the second way in which fiduciary companies can save time and increase their productivity without compromising on quality. Accounto completely eliminates the need for manual document processing. This allows you and your team to concentrate more on developing new services with which you can also score points with SME clients in the future.
Experience in a free live demo how the Swiss fiduciary software Accounto empowers fiduciary companies to automate routine activities and optimise their processes.