MANDATE MANAGEMENT
Digitize customer information and make optimal use of it in day-to-day business
Customer status
With the help of the CRM overview, you can always keep an eye on the client status. The daily report shows you the open tasks per client as well as the internal responsibilities.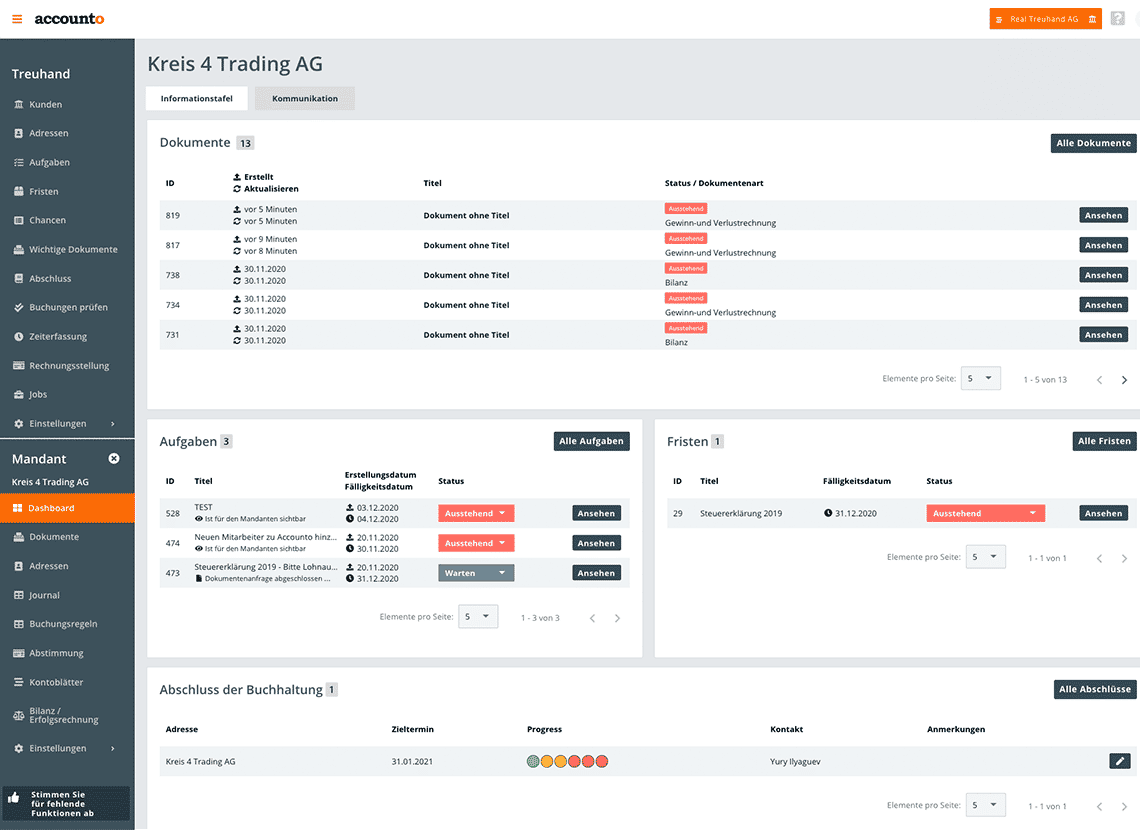 Address management
With Accounto you manage all contacts digitally and centrally. In addition to client addresses, you can also enter and manage the contact data of other business partners.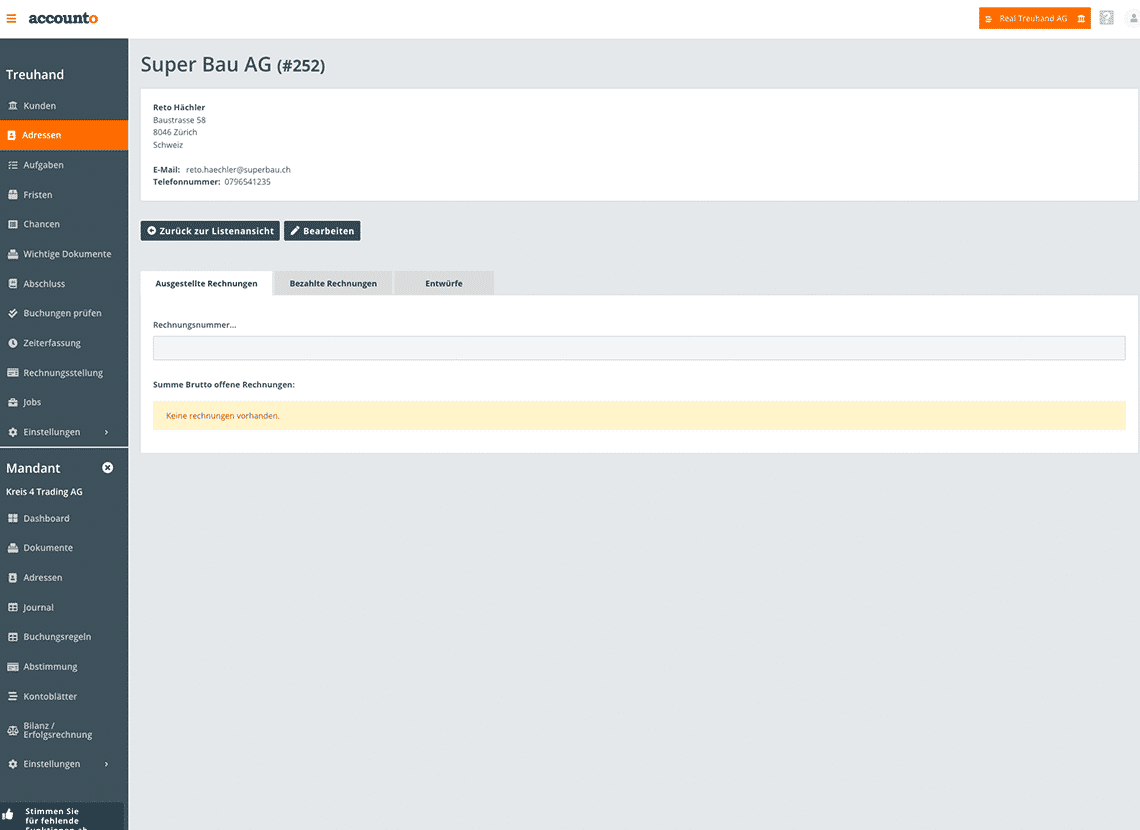 Personnel administration
The personnel module optimizes the triangular relationship between employee, employer and fiduciary company. You can efficiently handle all personnel-related tasks via Accounto.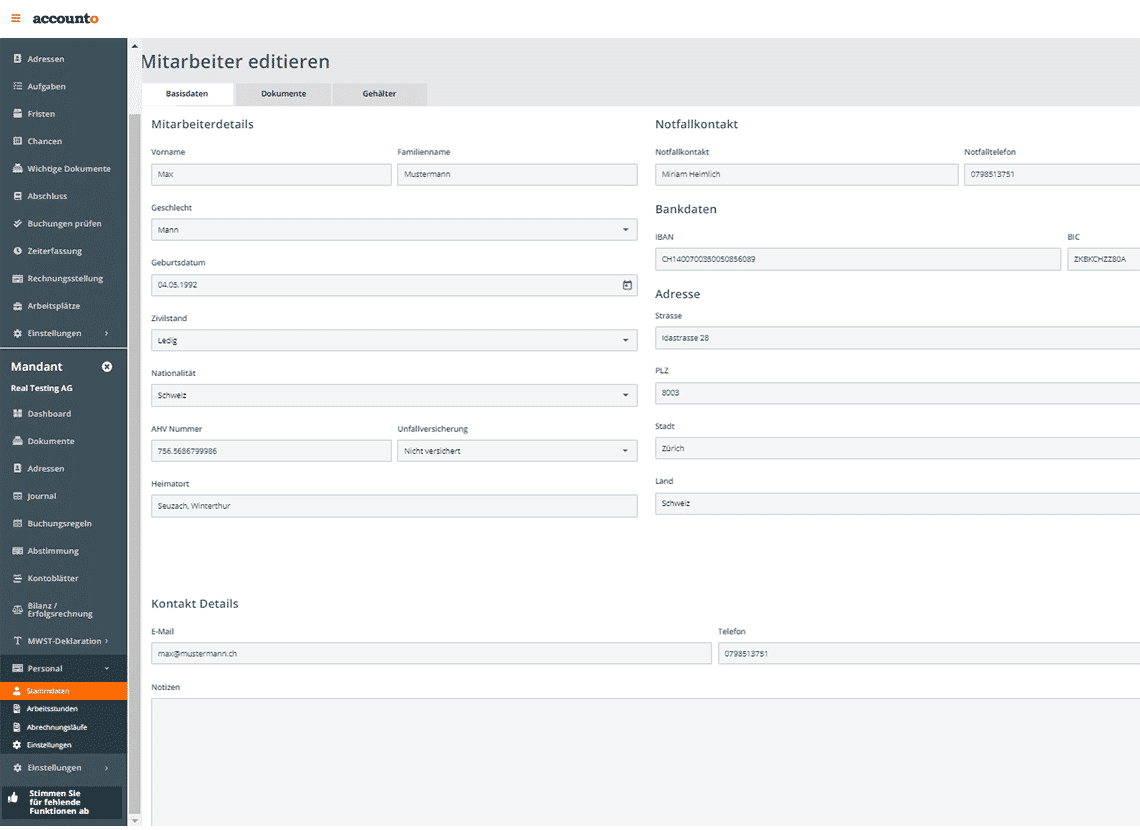 Time recording
You can easily and conveniently record and subsequently edit hours worked via Accounto. In addition, you have the possibility to perform various evaluations.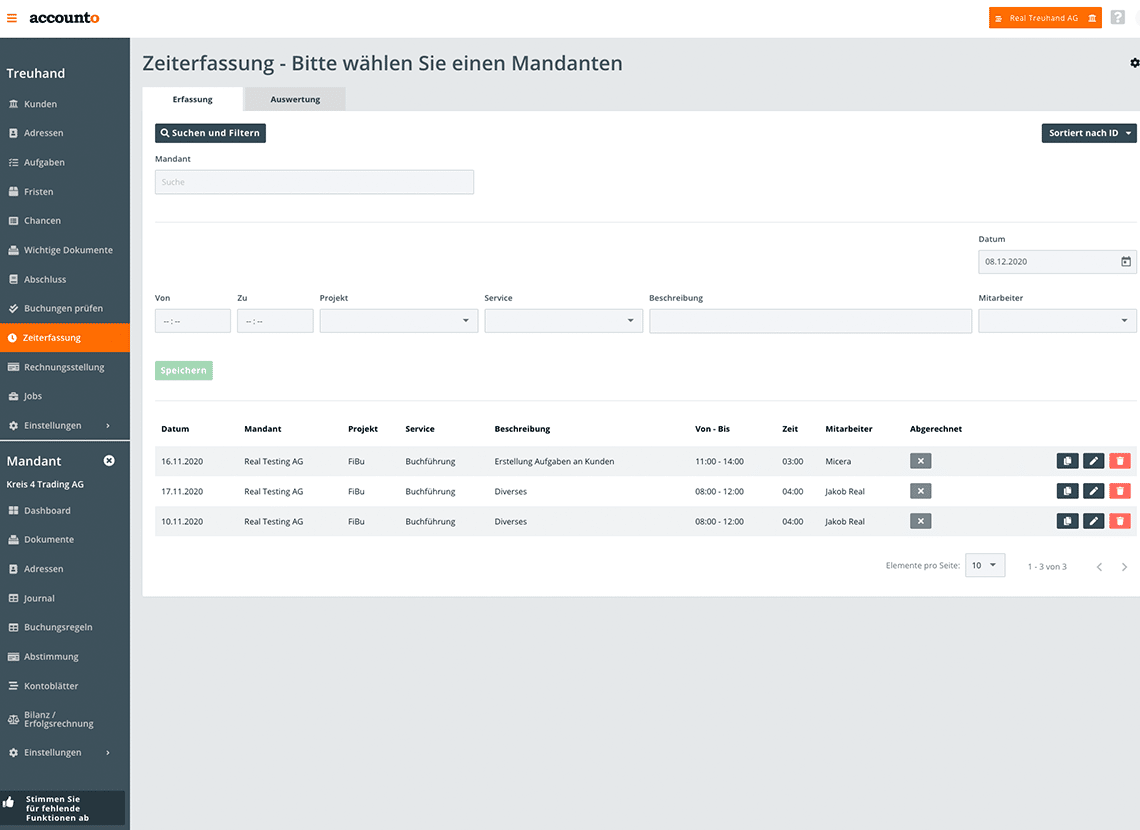 Invoicing
With just a few clicks, you can bill your clients for the fiduciary services provided. Since the recorded working hours can be integrated automatically, manual invoicing is no longer necessary.