PAY EASILY AND QUICKLY
Pay bills with one click
No more typing invoices
With Accounto, you'll never type information like ESR details from your invoices again. Artificial intelligence does this job for you more effectively and, most importantly, more efficiently. You upload your invoices to Accounto via email and you're ready to pay them.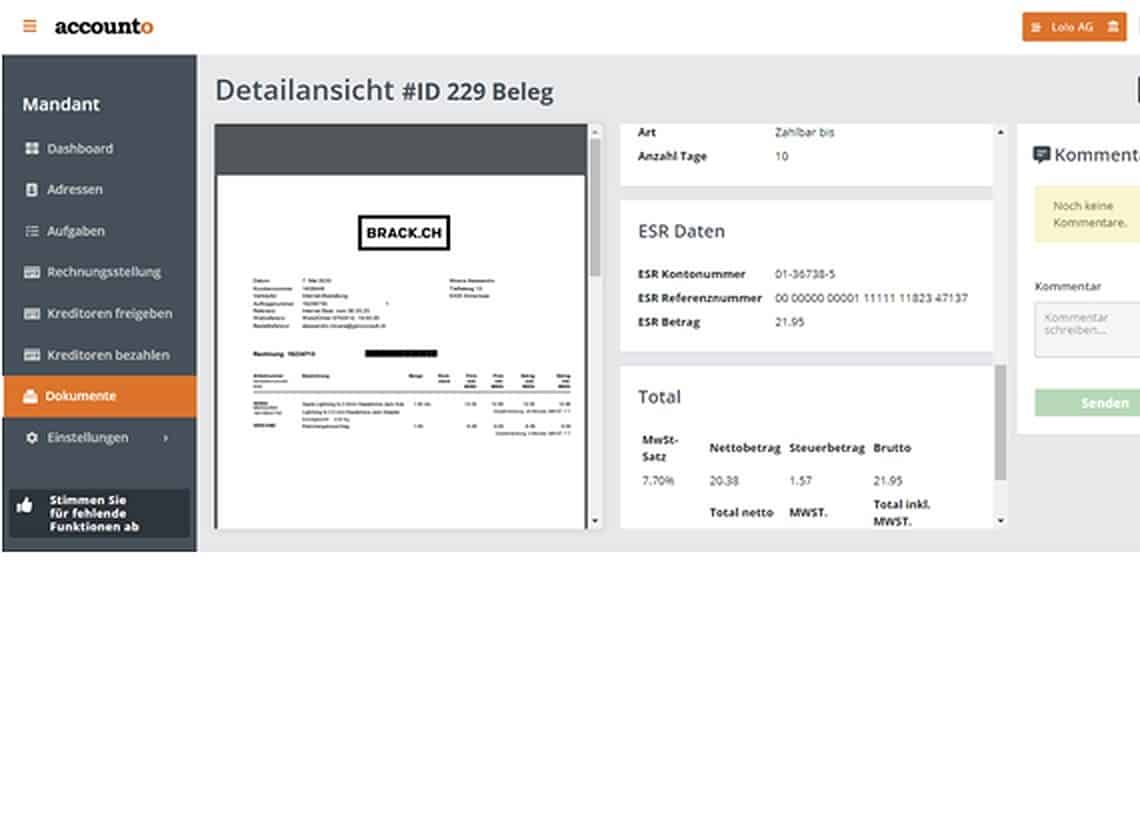 Fast payment approval
Thanks to optimal interface processes with all common Swiss banks, the tedious log-in to e-banking is no longer necessary. You can pay your invoices directly via Accounto without any detours. Of course, security is guaranteed at all times.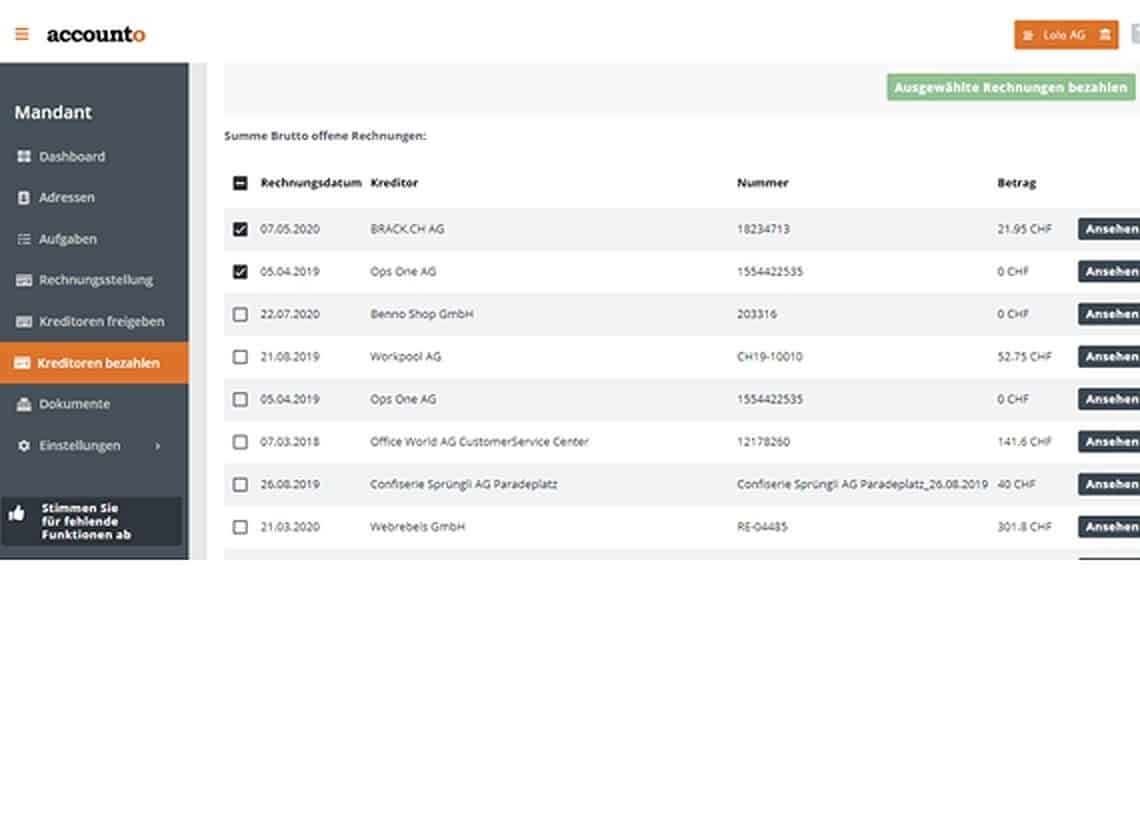 No manual bank reconciliation
A regular data exchange takes place between your bank account and Accounto. This means that every paid invoice can be assigned and immediately posted automatically. You are always informed about open creditors and debtors.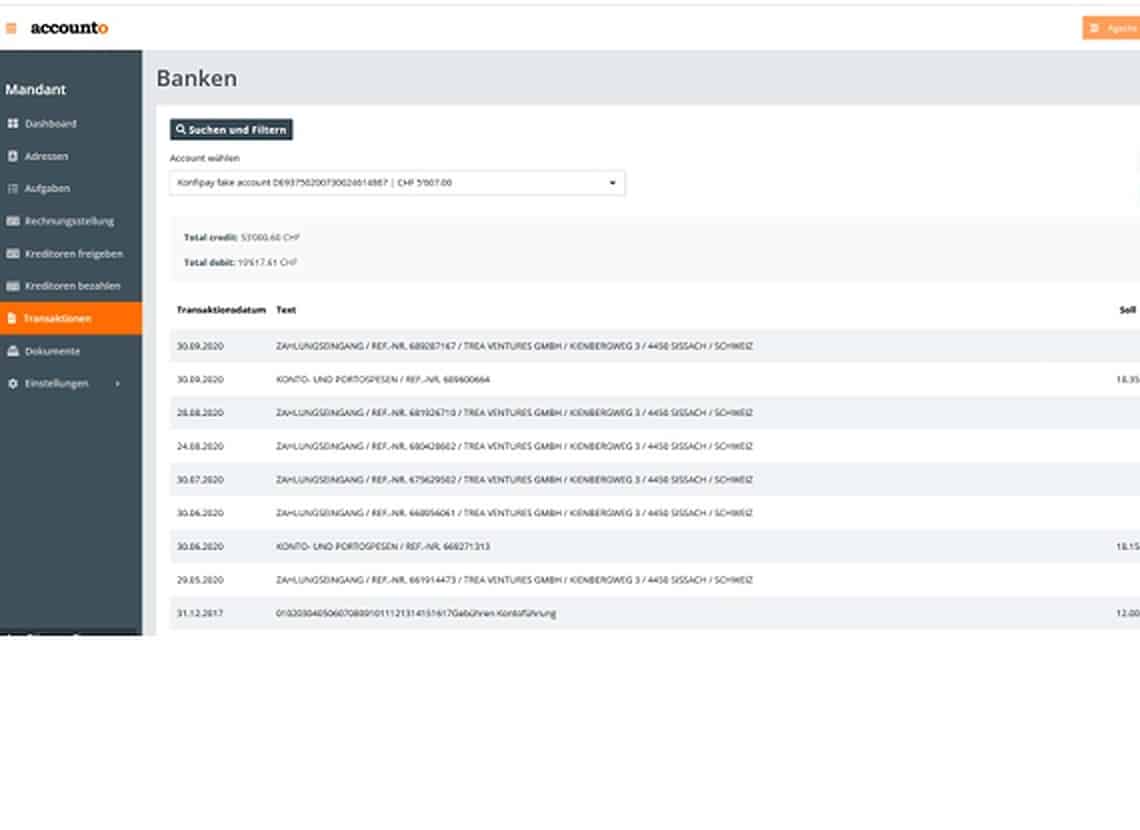 Accounto offers you further helpful functions