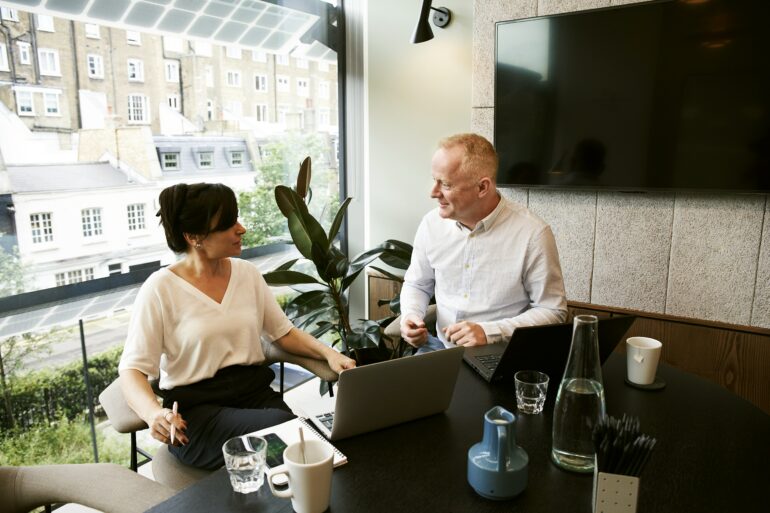 Sooner or later almost every SME has to face the issue of choosing a fiduciary company. Even owners who initially handle their own accounting tasks usually reach a point where this work is "outsourced" in order to increase focus on the core business. Unfortunately, finding a suitable fiduciary company is not easy. Roman Keller of treuhand-suche.ch, our guest author, explains the issues that need to be clarified and the criteria that are essential for the search.
Why is it so difficult to find a suitable fiduciary office?
A fiduciary takes care of sensitive aspects of your business, such as accounting and taxes. Therefore, it is important that your fiduciary partner is not only professionally qualified, but also a good fit for your company. Cost is an important aspect in the search, because prices in the fiduciary industry often are not very transparent. Also, cost transparency is not always evident as hourly rates are difficult or impossible to ascertain unless you contact the fiduciary companies directly to gather the necessary information. This requires a great deal of time, energy and nerves.
What do I need to clarify in advance?
Before you begin your search, you should consider the following questions:
What specific services do I want the fiduciary company to provide?
Do you need the full range of accounting services – from bookkeeping to tax returns? Do you only want selective advice? Or just to have the annual financial statements prepared?
How difficult is my case?
This question is hard to answer, especially for those who have little idea about accounting. You can, however, make a rough estimate: If you work with clients from different countries, your company has a more complex legal structure or several branches in different jurisdictions, you will probably need regular advice from an experienced fiduciary.
How much control do I want to entrust to my fiduciary?
Do you want to communicate with the public authorities yourself or have a fiduciary represent you? Do you want the fiduciary to have powers of attorney and, in consultation with you, handle important matters as autonomously as possible?
In the case of value added tax, for example, fiduciary companies can conveniently handle VAT accounting for their customers online and directly.
What kind of cooperation and communication do I want with my fiduciary company?
The basis for successful cooperation is effective communication. Think about the form of communication that suits you best.
In which language do you want to communicate with your fiduciary?
Do you want to meet your fiduciary in person or send all receipts electronically?
Tip! Pay attention to how quickly a fiduciary responds to your inquiry. If it is important to you to get a quick response to your questions, clarify this early on and note the speed of response during the initial contact. Small firms, in particular, which are fairly low on the fiduciary's client list, can regularly experience longer waiting times.
Selection criteria: What should I consider?
Once you have identified the criteria that are most important to you, you can begin your search. This section lists the most important selection criteria.
1. Professional expertise
Indicators include appropriate specialized training or membership of a professional association. The size of the fiduciary office can also be an indication of superior expertise, as size often goes hand in hand with increased specialization in a particular field. Also, never forget that experience plays a crucial role in this profession.
2. Quality of work
Unfortunately, from time to time we hear stories that, despite a high level of professional expertise, the advisory skills are not great. This may be due to a high workload, insufficient diligence, unwillingness of clients to pay, or other problems at the fiduciary company. For a client, this means additional costs or even problems with the tax authorities.
To determine this level of quality you would either have to try out the fiduciary or get an external recommendation. You can get this recommendation in two ways: from acquaintances or from reviews and feedback on the internet.
3. Price
Most fiduciaries work on an hourly basis. But which hourly rates are appropriate? Unfortunately, many fiduciary companies do not publish their hourly rates, which makes it more difficult to choose. There is a huge difference in the hourly rates: in our experience they range from CHF 80 / hour to CHF 250 / hour. You can find comparisons of hourly rates, industry averages and the respective filter options at treuhand-suche.ch.
4. Accounting software
The accounting program has a considerable influence on the accounting costs and for the fiduciary. It is very important for the fiduciary to have experience with the accounting program. Otherwise, you will have to change your accounting software or the work of your fiduciary partner will be inefficient, because they are not well versed with the program. Here too, the treuhand-suche.ch platform offers appropriate filter options to find fiduciary companies that support your accounting solution.
5. Confidential relationships
Before starting to work with the fiduciary, you need to check if you get along with your potential partner. Lack of trust can make communication difficult and tiresome. In a personal conversation – either in physical form, by phone or by video call – you can find out if the communication style suits you. Some fiduciaries favor personal contact with their clients, while others prefer electronic collaboration with regard to document transmission and communication.
Where should I look for a fiduciary company?
First of all, ask your acquaintances and business contacts. They may already have gained experience with a fiduciary office and be able to recommend one to you. If you have no personal recommendations to fall back on or none of these suggestions work for you, do some research online:
Google search: This search method is relatively tedious, because you have to search every single fiduciary company's website and still end up not getting the relevant information (such as hourly rates). The time spent on researching via Google can be enormous and still not lead to the desired result.
Specialized platforms: A targeted approach is to search specialized platforms, where you can find the most relevant information (hourly rates, reviews, accounting programs, industry specializations, etc.) in one place. At treuhand-suche.ch, for example, not only can you find a fiduciary company in your area, but you can also filter according to many other criteria and individual requirements. This saves you a lot of time and the search is even more targeted.
Accounting software providers: Software providers often have their own directory of partner fiduciary companies that work with their accounting program.
Basically, you should allow sufficient time for this process, because selecting from a large number of providers in a market that is not transparent is far from easy. However, we can reassure you: If you find the right fiduciary partner, you have a good chance of enjoying a long-term working relationship. So it is definitely worth investing a little more time and effort in your search!