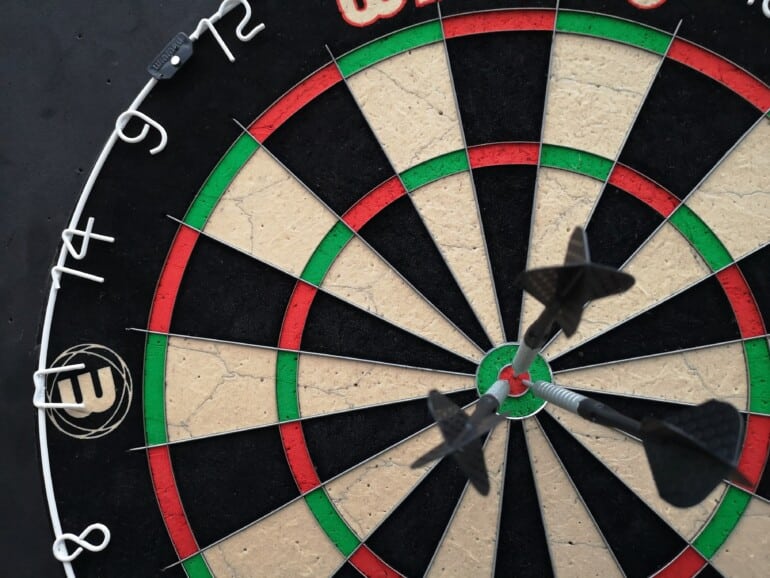 A wide range of technical and soft skills, exploiting external opportunities and a lot of relationship management: In this blog post, you will learn what makes a good fiduciary.
Many Swiss SMEs continue to be affected by global inflation because their trading partners abroad are suffering from inflation. Hundreds of SMEs are currently struggling with their customers cutting expenses and not being able to pay bills on time or at all. Therefore, many SME finance managers are currently asking themselves how they can save costs. "Why do we keep paying for this service when we could somehow do it ourselves?" is heard in more than a few meetings. While this may be true for some services, it is the wrong approach with fiduciary duties.
How do fiduciary companies generate recognisable added value for their SME clients in these economically uncertain times? What is the difference between good and mediocre fiduciaries? What do the best fiduciary professionals have in common? Below we have summarised five characteristics of good fiduciaries.
Feature 1: They are good listeners.
In recent years, the start-up scene has spread the knowledge that "successful sales professionals must first and foremost be good listeners". This applies not only to salespeople in the traditional sense but also to fiduciaries who want to make themselves indispensable to their clients and acquire new clients. When talking to existing and potential clients, listen actively, ask additional questions and don't be afraid to ask for clarification. Active listening means giving verbal and non-verbal feedback to the person speaking and signalling that you understand what is being said. This can be a brief nod, smile, frown or appropriate query. Sometimes it also helps to briefly summarise what has been said in your own words to make sure you have understood everything correctly.
Feature 2: They use innovative technologies in a targeted manner.
Meeting the customer expectations of today and tomorrow instead of handling routine activities with high automation potential: The outsourcing of routine activities to fiduciary software significantly reduces the workload of fiduciary companies and allows fiduciaries to focus more on what generates appreciable added value for their clients. This includes, above all, personal advice, and the development of new services with which your fiduciary company will continue to score points with SMEs in the future.
What requirements must fiduciary software meet? First and foremost, it should relieve you and your team of as much routine work as possible. Conventional fiduciary solutions hardly offer any relief in this area, as in most cases they only digitally map the previous processes and accordingly still require manual work. The central as well as secure processing, management and storage of documents is the second essential criterion. The fiduciary software should bring all data together on a stable platform that meets the highest data protection standards. User-friendliness is also becoming increasingly important. The current and next generation of fiduciaries no longer wants to struggle with partially digitalised solutions.
Reading Tip: In this blog post, you can read about how fiduciary software gives you a competitive advantage.
Feature 3: The companies we support receive a 360-degree view.
The times when fiduciary companies exclusively took care of the accounting of their SME clients are over. With customised advisory services for selected client segments, you can capture additional market share. Take a holistic view of your clients. Find out what challenges your existing and potential clients face in their daily work and how your fiduciary company can support them. Would management be happy to have a neutral second opinion on liquidity planning? Is there a lack of structured accounts receivable management? Or do you have an idea how new financial technologies could solve a problem of the company you support and are you willing to be a partner in implementing the solution? A 360-degree view of existing and new customers helps you to expand your offer.
Feature 4: They offer individual advisory services.
All fiduciary companies can probably do standard consultations. In the future, however, only those fiduciary companies will be successful that stand out from the competition through their ability to innovate, their client-centricity and their custom-fit offering. Good fiduciary companies offer tailor-made advice on all the financial and economic concerns of the companies they serve. By working with your fiduciary company, SMEs gain access to new knowledge and know-how without having to increase their team. This customised filling of specific knowledge gaps employing external partners is a cost-efficient solution that many SMEs are glad to have, especially in economically uncertain times. So make sure that the advisory services offered by your fiduciary company meet actual client needs.
Extra Tip: With the right fiduciary software, you have a stable and secure platform to reduce the time spent on routine activities and instead create, promote and bill for more client-centric services. Find out in a no-obligation consultation how the Swiss fiduciary software Accounto can help you work in a more focused and client-centric way.
Feature 5: There is a personal relationship with the clients.
It is often easier and cheaper to retain existing clients than to attract new ones. Therefore, develop the relationship with your clients and lay the foundation for up- and cross-selling. Upselling means offering more sophisticated services than before and cross-selling is selling additional services. Soft skills play a central role in deepening customer relationships. According to Gabler Wirtschaftslexikon, soft skills are a "non-exhaustively defined variety of personal values, personal characteristics, individual skills and social competencies".
The most important soft skills for fiduciaries include communication skills, time management and the right way to deal with criticism. Communication is often described as the main link between people. Develop a communication strategy that covers both existing and new clients. Time management describes the management of time to work as productively as possible. Set measurable goals for each working week. Plan working days and weeks accurately and track your team's work progress. Prioritise work and learn to delegate. Critical faculties are no less important. Because only those who can accept criticism learn. Be grateful to your clients for constructive criticism and work together to find ways to complete the task to their satisfaction next time. Analyse the extent to which the criticism is justified – and ensure that your fiduciary can learn from the situation. This is how you can become even better fiduciaries.