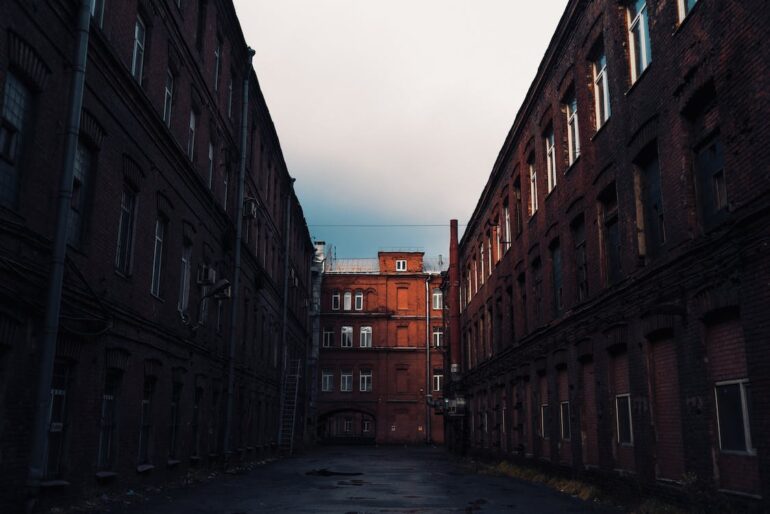 The work of trustees is changing. The value of routine activities is steadily decreasing, and trust companies need to develop innovative services to remain competitive in the medium term. How does the change in the industry affect the organisational structure of trust companies? What do managers need to consider in order to promote the ability to innovate? How can trust companies benefit from flat hierarchies? In this blog post, you can read what the transformation of the world of work means for the fiduciary sector and why you should break away from steep hierarchies.
Important decisions are almost exclusively in the hands of the partners. Managers give their staff little freedom and impulses for change usually come from the top: Many Swiss fiduciary companies still have a strong hierarchical structure. This harbours dangers. For example, companies with a strict partner structure and steep hierarchies tend to have lower agility and thus lower innovation capacity.
More innovation is needed in the fiduciary sector
The fiduciary industry is in a state of flux, with the ability to innovate becoming a critical success factor for fiduciary companies. Routine work – with high automation potential – no longer represents a major benefit for many SMEs. Fully automated accounting solutions often perform routine tasks more efficiently than fiduciaries. Consequently, in the not-too-distant future, hardly anyone will be willing to pay for the handling of such tasks. The fiduciary companies that survive are those that provide their clients with recognisable added value. Digitalisation offers fiduciaries the opportunity to outsource repetitive accounting tasks to software solutions and to open up new business areas.
Extra Tip: With the right fiduciary software, you as fiduciary professionals have a stable and secure platform to reduce the workload of routine activities and to create, promote and charge for innovative services. Experience in a free demo of how Accounto's fiduciary software can help you score points with SMEs in the future.
Organisations with a rigid partner structure and rigid hierarchies can often exploit the potential and opportunities of digitalisation less well than companies with flat hierarchies due to a lack of agility. In companies with rigid hierarchies, decision-making paths are long and initiatives for action often only come from the top management. Employees have little to no decision-making power and only a small scope for action. Fiduciary companies with a strict partner structure and steep hierarchies thus tend to react more slowly to changes in the industry than less hierarchically organised companies.
New opportunities require new ways of working
As the banking and insurance industries have shown, new demands, needs and technologies also lead to changes in the way we work. Many major international banks and insurance companies have actively sought to become more agile in their operations and thus able to react more quickly to changes. This results in collaborations with innovative Fintech and Insurtech start-ups or the formation of internal innovation teams. Both approaches have led to the development of new services for the banking and insurance customers of today and tomorrow.
In innovation teams, flat hierarchies usually prevail. All employees may – and must – take responsibility. Managers relinquish control, at least partially, and act more as coaches than bosses. Thus, many traditional companies have succeeded in taking advantage of digitalisation. Even if small and medium-sized trust companies cannot work completely like a start-up or dedicate entire departments to promoting innovation, they should still move away from steep hierarchies. How can trust companies also benefit from flat hierarchies?
These are the advantages of a flat hierarchy for fiduciary companies
A flat hierarchy is an organisational structure with few hierarchical levels. "Initially, this means fewer management levels. This means that the individual staff members have more room for manoeuvre. In this, they make their own decisions and take responsibility. But they also need to show more initiative and be capable of self-organisation," says a blog post by recruitment software provider Recruitee. The increased involvement of employees promotes a sense of belonging and loyalty to the company.
In companies with a flat hierarchy, communication channels are shorter, and decisions go through fewer instances than in strictly hierarchically organised companies. This allows you to make decisions more quickly and react better to changes. As the Swiss fiduciary industry is in flux with the advance of digitalisation, responding quickly to change is increasingly important.
Experience in a free online demo of how Accounto can support your trust company on the way to more agility and innovation.
How flat hierarchies affect managers
Will the trust companies of the future no longer have bosses? Yes, it is! "At this point, it should be mentioned that even companies with a flat organisational structure cannot completely do without a responsible manager. Someone has to keep the vision of the company in mind and steer the company in the right direction. There must also be at least one person who has the final say if the employees cannot agree," write the recruitment professionals at Recruitee.
In companies with flat hierarchies, leadership no longer means taking responsibility for everything. Rather, it is about hiring the right people and offering them a constructive working environment. As leaders, you need to delegate at least some of the responsibility to less hierarchical companies and teams. Do not make important decisions alone (anymore), instead get feedback from staff at all levels and decide together. As described above, this contributes to the satisfaction of your employees and increases their loyalty to your company, which is also an advantage in view of the shortage of young talent in the Swiss fiduciary sector.
The employees in your fiduciary company should be able to drive innovation and react flexibly to changes in the future. Our independent transformation partner knows what it takes to achieve these. Benefit now from a free and non-binding initial consultation.