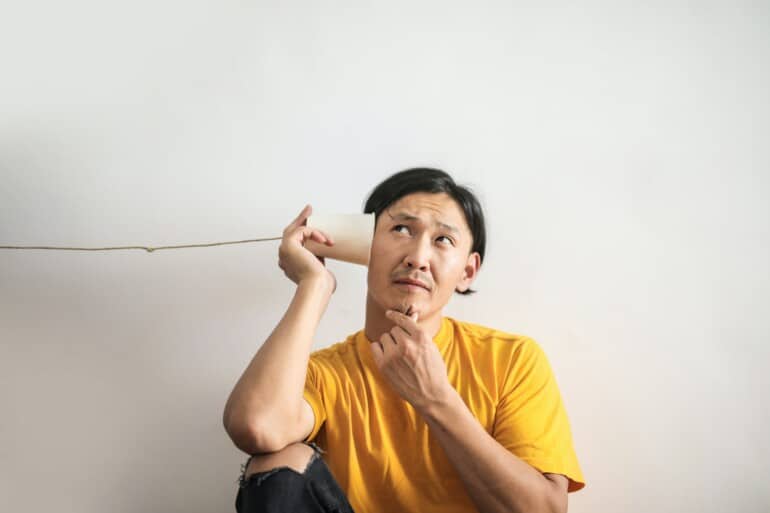 Just because a fiduciary company has moved away from paper folders does not mean that it has successfully mastered digital transformation. Digital transformation means more than just digitally mapping existing processes. Find out in this blog post what your fiduciary company needs to consider when digitising business processes.
Digitalisation is accompanied by major changes that go far beyond IT applications and server structures. Digital transformation in the fiduciary sector is based on five pillars: Business model, employees, processes, customer relationships and technologies. While these pillars always work together in practice, this blog post is primarily about the process pillar.
Inefficiencies, errors, and data loss: the dangers of partially digitised processes
Who in your team is currently working on the interim financial statements of client X? How do you get an overview of the work progress on project Y in an abbreviated time? What data has the document management system already extracted from documents for the annual financial statement of customer Z and what still needs to be done or checked manually? From which clients are documents missing? As many fiduciary companies have now realised, only partially digitised processes make it difficult to work together in teams and with clients. Software breaks also increase the susceptibility to errors.
Software breaches and incompletely digitalised work processes are also dangerous in terms of cyber security. Many fiduciary companies have linked their document management system (DMS) to accounting software through an interface. This allows the two systems to communicate with each other. However, this involves security risks: As DMSs are often not cloud-based, files stored in a DMS are not automatically stored in a cloud. Software breaks between digital and automated solutions, therefore, make it more likely that files and data will be lost in the event of a hacker attack, system failure or loss of the work device.
How should fiduciary companies proceed when digitising processes?
Due to these risks, many fiduciary companies have already started to digitise their processes. However, this must not only mean ensuring information and documents that were formerly available in analogue are now digitally available. Instead, fiduciary companies should approach digital transformation holistically. A digitalisation strategy is needed. As described above, digital transformation is based on five pillars, all of which belong to the digitalisation strategy. Fiduciary companies that digitise business processes based on analogue ways of thinking but do not touch the remaining pillars are unlikely to develop further. If you want to digitise processes properly, you also need to rethink your business model, the way you work, how you collaborate with your customers and how you use technology solutions.
The first step in digitising business processes should be to examine your processes for weaknesses. For example, if you cannot complete a financial statement because clients still owe you receipts, this is an indication that processes in your fiduciary are not working properly and you are working less efficiently than you could. Also, if projects stall during planned absences of individual employees, this can be an indication of inefficient business processes.
Extra Tip: At Accounto's transformation workshop on Thursday, 15 June 2023, fiduciary company executives will receive practical tips from industry experts and transformation coaches on how best to proceed with the digitalisation of business processes.
These are the points you need to consider when rethinking business processes
How can you make processes in your fiduciary company more efficient? Ask yourself how you can reduce dependencies and waiting times in your team and eliminate inefficiencies. Consider whether the current division of labour still makes sense. Evaluate the automation potential of repetitive tasks. Which processes and tasks could your fiduciary automate so that you can focus more on those issues that give you a competitive advantage? Be open to new business models, ways of working and technologies.
Find ways for all team members to see a project progress at any time, so your team can make handovers and briefings more efficient. Introduce digital collaboration tools to improve teamwork and communication with your clients. Note, however, that most collaboration solutions such as Slack, Monday or Confluence have not been developed specifically for fiduciaries. This is noticeable in everyday work. Only modern fiduciary software such as Accounto can simultaneously support you in optimising processes, simplifying cooperation within the team and with your clients, deepening client relationships and realising a sustainable business model.
What opportunities do innovative technologies open up for your fiduciary company?
In addition to the digitalisation of business processes, innovative technologies are often the focus of digital transformation. As described above, digitisation does not mean merely creating electronic versions of paper-based documents and related processes and processing them in a computer-based tool. Rather, it is about making the best possible use of the potential of digitalisation and the new business models, technologies and forms of cooperation that comes with it. In the fiduciary sector, the example of fiduciary software impressively shows how the five transformation pillars interact.
Outsourcing routine activities to innovative fiduciary software significantly relieves the burden on fiduciary companies. It allows the optimisation of work processes and forms of cooperation. Fully automated fiduciary software completely eliminates the need for manual data entry, reducing the accounting workload for you and your team to control tasks. This means that you can use your qualified professionals more profitably than if they have to chase receipts. Automation not only makes your fiduciary operate more efficiently, but it also makes it a more attractive place to work for the fiduciaries of today and tomorrow.
Due to the platform effect, an ecosystem can also be created around fiduciary software, which further simplifies cooperation with SMEs for you and covers the increasing demand for complete solutions on the part of SME clients. In an SME ecosystem, fiduciary companies have the opportunity to offer, promote and charge for new services, which allows for a rejuvenation of the business model. In order to benefit maximally from the platform effect, fiduciary companies are in turn dependent on functioning processes without software breaks.