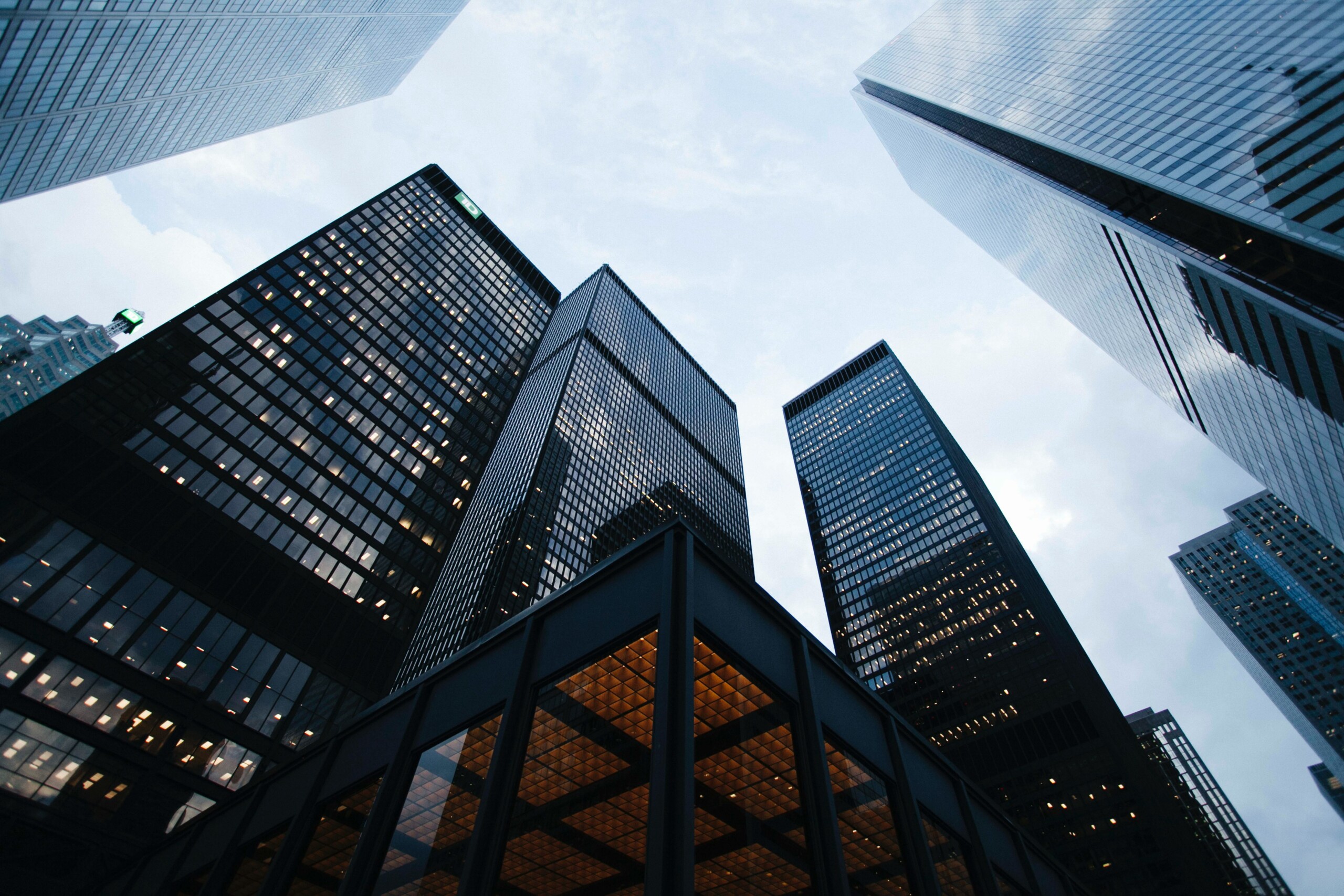 What is financial technology (FinTech) and to what extent is it revolutionizing the financial industry? What are the implications of FinTech for the fiduciary industry? How can your trust company make the most of FinTech's potential? In this blog post, you'll learn everything fiduciary:in 2023 needs to know about FinTech.
With digitalization, the expectations of fiduciary clients have changed dramatically. For example, it is a trend across industries that more and more SMEs want to do everything from document exchange to accounting to communication with their fiduciary company through a single platform. Digital-savvy executives in particular are increasingly demanding total solutions without time-consuming and, from a cyber-security perspective, dangerous software disruptions. The whole process should work seamlessly and be completely digitized. This transformation of customer expectations started in the business-to-consumer (B2C) sector, but has long since spilled over into business-to-business (B2B). Digital natives are increasingly taking the reins in hundreds of SMEs, and as a result, the demand for digital and integrative solutions from your SME customers is likely to continue to grow.
Innovative capability is becoming increasingly important in the fiduciary sector
In order to meet the changed customer expectations resulting from digitization, fiduciary companies must be capable of innovation. Innovative capability has become a differentiating factor in the fiduciary sector that cannot be ignored. According to a study by Treuhand Suisse and Accounto, even with digitalization and the new business models, processes, customer expectations and technologies that come with it, fiduciary companies will remain the central point of contact for all business and financial concerns of the companies they serve – provided they are capable of innovation and can respond to the needs of today's and tomorrow's fiduciary clients. Instead of handling routine activities, it is more important than ever to develop innovative services and expand consulting expertise. This also includes tailor-made advice on new technologies.
One of the most significant technology developments in recent years is financial technology (FinTech). This refers to technologies that are "designed to improve and automate the provision and use of financial services". In this country, the best-known FinTech companies include the neobanks Revolut and N26, the mobile payment systems Twint and Sonect, and the online real estate marketplace Crowdhouse. FinTech has transformed numerous business areas worldwide, such as payment transactions, lending, investment management, money transfer or fundraising. Swiss SMEs in an increasing number of industries are also affected by these changes. If your fiduciary company wants to continue to serve these SMEs comprehensively, you can no longer put FinTech on the sidelines.
What fiduciary companies can learn from financial institutions
Many major international banks and insurance groups recognized years ago that a strong FinTech ecosystem can help both traditional companies, often with over a century of experience, and agile startups with fresh ideas. Every day, pilot projects are launched and new collaborations occur between well-known financial institutions and emerging FinTech startups with the goal of increasing innovation, working more efficiently, creating better customer experiences and providing more cyber security. In the fiduciary industry, on the other hand, many long-established fiduciary companies are still skeptical of other market participants. Quite a few fiduciaries perceive the emerging tech companies and their innovative accounting solutions primarily as competition that challenges proven business models or even threatens the very existence of fiduciary companies. However, it is also high time for executives of fiduciary companies to deal with FinTech solutions that seem disruptive at first glance and to evaluate partnerships with software providers.
How can fiduciary companies use FinTech profitably?
The targeted use of FinTech can open up new opportunities and possibilities for fiduciary companies to make their business model more future-proof and to respond to changing customer expectations. The above-mentioned study by Accounto and Treuhand Suisse shows that the next generation of fiduciary clients places significantly more value on tailored advice than on performing routine activities. By helping your clients fill specific knowledge gaps – such as answering legal and ethical questions around FinTech – you can both deepen relationships with existing clients and capture additional market share. Keep in mind that there are thousands of fiduciary companies in Switzerland and for most of them SMEs are the most important target group. Thus, they are competing for clients. It can be assumed that in the future only those fiduciary companies will survive that stand out from the competition due to their ability to innovate, their productivity and their offering that is precisely tailored to the target group.
FinTech also allows more efficient data analysis than ever before. This will be critical for fiduciary companies in the coming years as demand for customized reporting and analysis continues to grow. If fiduciary companies can offer reporting and analysis services in a cost-effective manner, this will give them a competitive advantage. Especially in uncertain economic times, when many SMEs have to reduce their expenses and suffer from planning uncertainty, an increase in efficiency and productivity will be more than welcome to most fiduciary clients.
FinTech also plays an important role in optimizing business processes. Document exchange, for example, offers great potential for optimization in many fiduciary systems. Instead of using a single solution to securely store all their data, many SMEs still use multiple online and offline tools to store the documents and data they need for accounting. Does your team regularly have to chase documents for annual or interim financial statements, search for documents across platforms, or remind your customers that documents are still missing? If so, this is an indication that the document exchange process in your fiduciary company is not working properly, making you less efficient than you could be. FinTech supports process optimization and helps fiduciary companies to eliminate inefficiencies.
Extra tip: The Swiss fiduciary software Accounto allows your fiduciary company to greatly simplify the exchange of documents with your clients. With just a few clicks, your clients can upload all their documents to Accounto, where they are automatically saved and your team can view them.
How fiduciary software helps fiduciary companies benefit from FinTech
How are busy fiduciary companies suffering from a persistent shortage of skilled workers supposed to find time to look in depth at FinTech? Who has time to actively follow the latest developments in the fast-moving FinTech sector? When should fiduciaries use FinTech solutions to develop new services, optimize their processes and rejuvenate their business model? Innovative technologies can help here as well. Outsourcing routine activities such as document extraction, the reconciliation of sub-ledgers or the creation of reports on company key figures to fiduciary software greatly relieves the burden on fiduciary companies. This creates time and space for dealing with FinTech, expanding the range of consulting services and further developing the business model.
Would you like to know how innovative technologies can already give your fiduciary company a significant competitive advantage? Get in touch with our technology experts who specialize in the fiduciary sector.