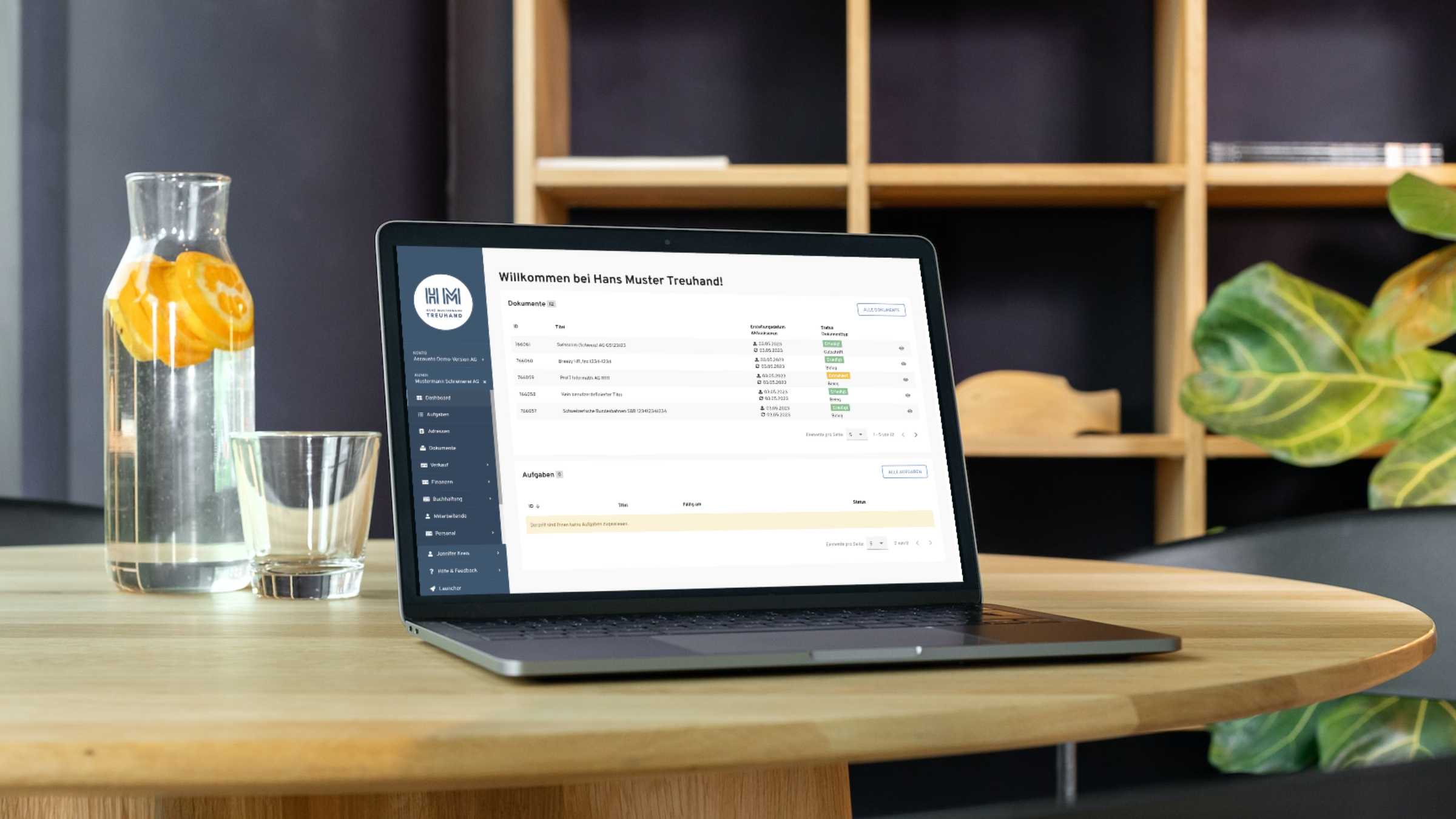 In the B2C sector, retail companies have been offering white label products for decades. This means that they sell goods produced by another company under their brand. In the meantime, white labelling has also arrived in the service sector. In this blog post you will learn how your trust company can benefit from the white labelling trend.
From margarine to sparkling wine to power tools: numerous B2C companies have been offering white label products for decades. Literally translated, white label means "white label" and white label products are therefore also known as "white products" in German-speaking countries. According to the IT trade journal "IT-Business", white label is a term for products and increasingly also for services that are not marketed by a manufacturing company under the actual core brand, but have the same quality characteristics as the original. White labelling is when the manufacturers of a product or service use the branding desired by the marketers instead of their own.
One of the main advantages of white labelling is that a single company does not have to go through the entire process of manufacturing and selling a product. The work is divided between two or more companies. For example, several drugstores in Europe receive the same product from shampoo manufacturing companies, but distribute and promote it under their own brand. This allows the manufacturing company to focus on production, while the distributing company takes care of all the marketing.
What are the advantages of white labelling software?
White labelling has also gained importance in the B2B sector in recent years and white label solutions are now found in almost all industries. "In the service sector, white labelling is predominantly found online. Companies offer, for example, a brandless web interface that the purchasing company can design according to its own ideas and corporate design," writes the US marketing software company Hubspot in a blog post. Numerous financial institutions show how this can look in practice: most banks and insurance companies operate robo-advisors – made by external tech companies – under their own brands.
White labelling of software enables resellers to use product trends to strengthen their brand and open up new business areas. Trust companies could also benefit from white label software. With reliable accounting or fiduciary software that comes with your branding, you can work with your clients more effectively and efficiently. Today, more and more SMEs want total solutions through which they can communicate and collaborate with their trust company. Due to changing client expectations, digital collaboration tools such as Confluence, Jira, Monday, Slack or Trello have become increasingly popular in recent years. However, none of the tools mentioned here were developed for fiduciary companies, which is noticeable in everyday work. Among other things, none of these software solutions allows for secure document exchange, fully automated document processing and coordination with your team and clients at the same time.
Reading tip: In this blog post, you will find an overview of all common software solutions for work organisation and get tips on how to find the right tool for your trust company.
How to maximise the branding potential of white label trust software
Fiduciary accounting software or fiduciary software can help you optimise processes, meet the needs of today's and tomorrow's fiduciary clients and expand your offering. White labelling also allows you to introduce these innovations under your own logo. When choosing a white label accounting tool or fiduciary software with an option for white labelling, fiduciary leaders should ask themselves which product they want to use to fundamentally transform the way they work with their clients. The chosen tool reflects the values of your trust company – even more so if it comes with your logo and in your corporate design.
Show that your trust is embracing technological innovation with the software solution you choose. The accounting and fiduciary software should relieve both your team and your clients of as many repetitive tasks as possible. By 2023, neither fiduciaries nor SMEs should have to type out receipts. With smart accounting or fiduciary software, you can automate the delivery and processing of documents so that you and your staff can focus on those activities that generate tangible added value for your clients.
With white labelling, you have to comply with the highest security standards.
Data protection and cyber security also play a central role when choosing accounting or fiduciary software. Cyber attackers are becoming more and more cunning. Instead of mails from alleged Nigerian princes, cyber criminals now come up with deceptively real-looking phishing traps, perfidious Trojans and sophisticated malware. Be sure to inquire about the software provider's data protection and cyber security measures. Many international accounting software providers have their headquarters in the USA, where access to company data is possible without judicial control by means of the Patriot Act. In Switzerland, however, this is not permitted. Therefore, opt for a solution that is completely hosted in Switzerland.
With Accounto, all data is kept in Switzerland and backed up in a Tier 3 data centre. A Tier 3 data centre has multiple paths for power supply and cooling, as well as systems for updating and maintenance that can be carried out during operation. The expected availability is 99.98 percent. Your data remains in Switzerland and is fully subject to Swiss data protection laws. As a software provider, Accounto takes care of cyber security as well as backups and creates an IT emergency plan (disaster recovery). This means that neither your fiduciary company nor your clients lose valuable data or work progress in the event of hacker attacks, floods or other IT disasters. By working with a reliable software provider like Accounto, you can provide your clients with a secure and stable accounting tool without having to deal with increasingly complex cyber security issues yourself.
Accounto Whitelabel: Offer a proven accounting tool under your brand
Due to their cost efficiency, flexibility and new marketing opportunities, white-label tools are likely to become established in the fiduciary sector in the next few years. With Accounto Whitelabel, fiduciary companies can now use proven fiduciary software from Switzerland under their own brand. This allows you to transform the collaboration with your clients by using a tool you trust and to score points with potential as well as existing clients by being innovative.
Find out in a no-obligation consultation how Accounto Whitelabel can help your trust company strengthen your brand and open up new business areas.