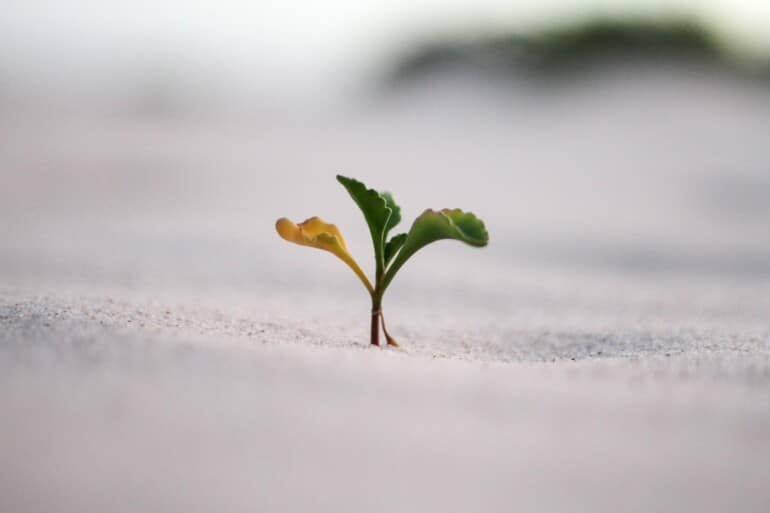 The Swiss economy is forecast to grow at a below-average rate in 2023 and 2024. How can fiduciary companies grow in economically uncertain times? In this blog post, you can read how your fiduciary company can improve its position in the market even in the face of a weak economic forecast.
Although the inflation rate in Switzerland has declined since the summer of 2022, hundreds of Swiss SMEs are still affected by global inflation. The EU member states are among the most important purchase markets in many sectors. In December 2022, inflation in the euro area was 9.2 per cent. In the USA – another important trading partner of Switzerland – inflation was also the main topic of discussion for many politicians and the media in 2022. At the turn of the year, the inflation rate in the United States was 6.5 per cent, having been a good nine per cent last summer.
The recession is expected to stay away in Switzerland, but the situation remains tense
The Expert Group on Economic Forecasts predicts below-average growth of 1.0 per cent for the Swiss economy in 2023, followed by 1.6 per cent in 2024. "This would mean that the Swiss economy would develop weakly, but without falling into a severe recession," writes the State Secretariat for Economic Affairs in this regard. The further course of the economy depends decisively on the course of the world economy and energy supply.
However, as long as trading partners at home and abroad are suffering from inflation and the energy crisis, many Swiss SMEs are struggling with the fact that their customers at home and abroad are cutting back on spending or are having payment difficulties and cannot pay invoices on time (or at all). In addition to high inflation rates worldwide and the consequences of the war in Europe, setbacks in the fight against the Covid pandemic also pose economic risks. The weak economic forecast means that SMEs in Switzerland are also struggling with planning uncertainties and are cutting costs. How is your trust supposed to grow despite these not-exactly rosy-looking forecasts? Below you will find five ways in which this can be achieved.
Set up your business model for growth.
The business model is at the heart of any growth strategy. Leaders of fiduciary companies should ask themselves to what extent the current business model allows and enables corporate growth. Is your business model future-oriented? Think about what services your fiduciary company can and wants to offer in the next five years. Follow the development of new technologies and evaluate which solutions and tools can support your business model. Also, do a competitor analysis and consider which platforms and cooperation models could strengthen your position in the market.
Extra Tip: In Accounto's transformation workshop on Thursday, 15 June 2023, executives of fiduciary companies will receive valuable inputs from industry experts to critically question their business model and to prepare themselves for the future.
Create space for innovation in your fiduciary company.
Many Swiss fiduciary companies still have a strong hierarchical structure. This can slow down business growth. Organisations with rigid hierarchies are often unable to exploit the potential and opportunities of new market developments due to a lack of agility. In companies with rigid hierarchies, decision-making paths are long and initiatives for action often only come from the top management. Employees have little to no decision-making power and only a small scope for action. Fiduciary companies with a strict partner structure and steep hierarchies thus tend to react more slowly to changes in the industry than less hierarchically organised companies. Even though most fiduciary companies cannot operate completely like fast-growing start-ups, you should still move away from steep hierarchies. In companies with a flat hierarchy, communication channels are shorter, and decisions go through fewer instances than in strictly hierarchically organised companies. This enables your fiduciary to make decisions faster, respond better to changes and capture new market share. As the fiduciary industry is in flux with the advance of digitalisation, responding quickly to change is central to growing your fiduciary business.
Outsource routine activities to fiduciary software.
Time is the most valuable resource for fiduciary companies. In economically uncertain times, the careful use of resources is all the more important. How can your fiduciary company reduce the time spent per mandate and devote more time to new projects and clients? Outsourcing routine activities to fiduciary software significantly reduces the workload of fiduciary companies. A fully automated accounting solution without software breaks completely eliminates the need for manual data entry, reducing the accounting workload for you and your team to control tasks. This leaves more time for a personal consultation and the development of services with which your fiduciary company can still score points with SMEs in the future.
Experience now how the Swiss fiduciary software Accounto can help your fiduciary company grow.
Expand your offer with custom-fit solutions for your target group.
While the value of routine activities in the fiduciary sector is declining with the advance of digitalisation and the accompanying new business models, process optimisations, changing client expectations and disruptive technologies, the demand for external advisory expertise is increasing. In the future, only those fiduciary companies will grow that stand out from the competition through their ability to innovate, increased productivity and a custom-fit offer. With customised advisory services for selected client segments, you can capture additional market share. For this, you need to be open to new ways of working and technologies.
Up-sell and cross-sell.
It is often easier and cheaper to retain existing clients and develop relationships with them rather than recruit new ones. Lay the foundation for up-selling or cross-selling through relationship management, marketing and communication. Upselling means offering more sophisticated services than before and cross-selling is selling additional services. Whether liquidity planning, accounts receivable management or the creation of expense regulations: Find out which financial and business management tasks your clients need additional support with and what role your fiduciary company can play in this.