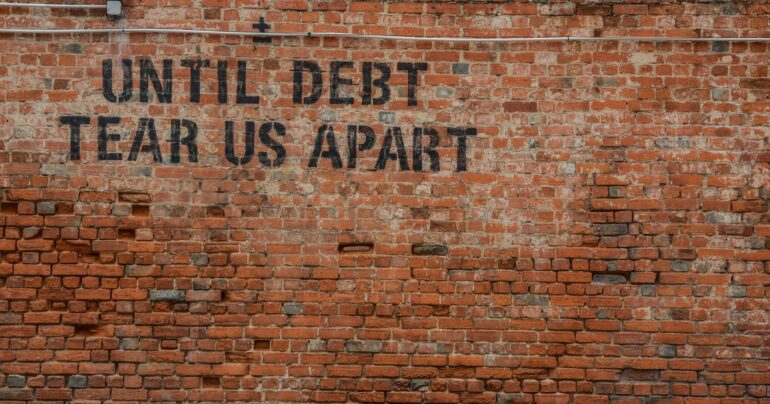 Since the summer of 2022, the inflation rate in Switzerland has declined. Nevertheless, many Swiss SMEs continue to be affected by global inflation, as trading partners abroad suffer from inflation. In this blog post, we show what this can mean for your fiduciary business and how fiduciary software can help you serve SME clients even better in uncertain economic times.
The euro and the British pound are losing value, inflation is reaching record levels in many countries and companies of all sizes at home and abroad have cut their spending: Inflation rates in many places are higher than they have been for decades. In addition to extreme examples such as Venezuela, Argentina or Iran, economic developments in Europe in particular regularly made the headlines in this country, as Switzerland and the EU are closely linked through trade partnerships. The member states of the EU and in particular the neighbouring country Germany are among the most important purchase markets in numerous sectors. That is why it is worth taking a look at the inflation rates in Europe.
In December 2022, inflation in the euro area was 9.2 per cent. "In Germany, the inflation rate in December was 8.6 per cent, in the calculation of the European Central Bank (ECB) even 9.6 per cent. In 2022 as a whole, prices increased by 7.9 per cent. This was the highest inflation rate since the Federal Republic of Germany came into existence," describes the business news platform, "Business Insider" describes the situation in Germany. In Italy, the inflation rate reached 11.8 per cent in October 2022, the highest level since the introduction of the euro more than 20 years ago. In France and Spain, inflation last year was around seven per cent, in Austria 8.6 per cent, in the UK 10.5 per cent and the Baltic states even a good 20 per cent. In the USA – another important trading partner of Switzerland – inflation was also the main topic of discussion for many politicians and the media in 2022. At the turn of the year, the inflation rate in the United States was 6.5 per cent, having been a good nine per cent last summer.
What does global inflation mean for Swiss companies?
In Switzerland, inflation is comparatively low. Although inflation in Switzerland peaked at 3.5 per cent in August 2022, the inflation rate fell thereafter and the annual rate for 2022 was 2.8 per cent. One of the main reasons for this is the strength of the Swiss franc. The fact that Switzerland is less dependent on fossil fuels for its electricity supply than many other European countries also provides stability. Nevertheless, Swiss companies that have clients abroad are affected by inflation.
Hundreds of Swiss SMEs are struggling with the fact that their customers at home and abroad are cutting back on spending or are having payment difficulties and cannot pay invoices on time (or at all). In addition to lower sales and outstanding income, this also complicates accounting and budgeting, as there are no figures for the annual accounts. For your fiduciary, these uncertain times also present challenges. However, the current situation is also an opportunity to deepen and, if necessary, expand the relationship with the SMEs you support.
Reading tip for your SME clients: In this blog post, we have summarised what SMEs need to know about bad debt losses, reminders and debt collection. You are welcome to share this article with your customers.
As long as inflation rates are high, efficient operation is all the more important
There are thousands of fiduciary companies in Switzerland. For most of them, SMEs are among the most important target group. With global inflation, the resulting volatility in many markets, cost-cutting and planning uncertainty for SMEs, focus and client centricity is becoming an even more critical competitive factor in the fiduciary industry. If your fiduciary focuses on selected client segments, this allows for greater client centricity. This means that your existing and potential clients come more into focus. Customer centricity can increase sales, the loyalty of your customers and the recommendation rate. But how can fiduciary companies, which are often already busy, develop a client strategy and invest a lot of time in cultivating relationships?
The outsourcing of routine activities to Fiduciary Software significantly reduces the workload of fiduciary companies. A fully automated accounting solution without software breaks completely eliminates the need for manual data entry, reducing the accounting workload for you and your team to control tasks. This leaves more time for personal advice and allows your fiduciary to focus more on the needs of existing, potential and new clients. Support your SME customers, for example, in estimating bad debt losses or calculating the risk of loss and help them to organise the dunning process more effectively. With services that are geared to the needs of your customers, you score more points than with the handling of routine tasks, especially in economically uncertain times.
Your fiduciary software should meet these requirements
In order for fiduciary software to make your day-to-day work more efficient, it must relieve your team of as many routine tasks as possible. The central as well as secure processing, management and storage of documents is another must criterion. The fiduciary software should also bring together all data on a stable platform that meets the highest data protection standards. User-friendliness is also becoming increasingly important. The current and next generation of fiduciaries no longer wants to struggle with partially digitised solutions and innovative tech solutions have become a significant factor in workplace design.
Discover the Swiss fiduciary software Accounto in a free live demo and experience how Accounto can help you automate routine activities and develop innovative services instead.