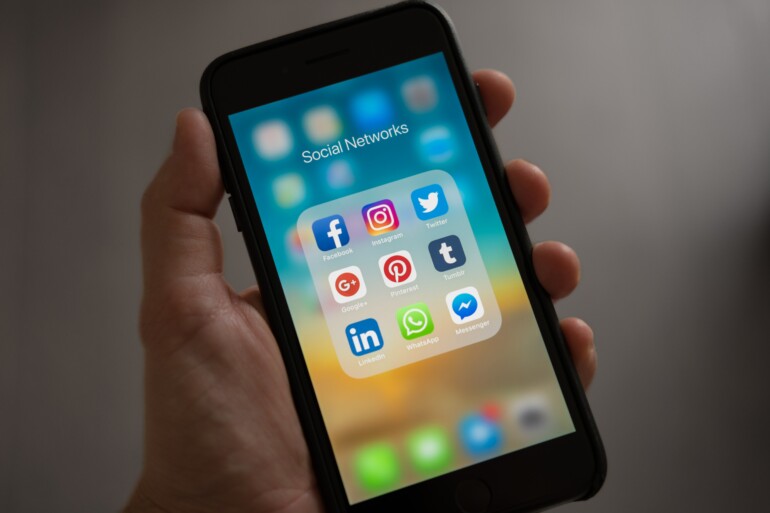 The shortage of skilled workers is causing problems in the fiduciary sector. In order to hire fiduciary talent that is in demand in the labour market, more and more fiduciary companies worldwide are turning to recruiting via social media such as LinkedIn, Facebook, Instagram or TikTok. In this blog post, you will find decision-making aids on whether social media recruiting makes sense for your fiduciary company.
The fiduciary sector is suffering from a shortage of skilled workers. According to the Job Market Monitor of the University of Zurich, the fiduciary sector is even one of the five industries most affected by the shortage of skilled workers. Finding suitable fiduciaries is often time-consuming and expensive. In order to stand out from the competition in the recruitment process and gain access to more professionals, many fiduciary companies in German and English-speaking countries have started recruiting via social media. They advertise jobs in paid LinkedIn posts, share photos and testimonials of existing employees on Facebook and Instagram, or try to position themselves as modern employers with TikTok videos.
Below you will find an overview of the most important advantages and disadvantages of recruiting via social media for fiduciary companies.
These are the opportunities for social media recruiting in the fiduciary sector
Corporate culture plays an important role in recruiting fiduciaries who are in demand in the labour market. According to Gabler Wirtschaftslexikon, corporate culture is the "set of shared values, norms and attitudes that shape the decisions, actions and behaviour of organisational members". Social media offers fiduciary companies new opportunities to communicate their corporate culture to their target group. For example, you can use authentic photos and short videos to show what every day working life is like in your team. Is your team characterised by particularly efficient and effective collaboration or do you provide fiduciary talent with a more productive working environment than the competition? Social media posts that credibly demonstrate this is your chance to stand out from other fiduciary companies.
For employees of generations Y and Z, the meaningfulness of work has become a decisive factor when looking for a job. Demonstrate with your social media posts that employees in your company do not have to type out receipts. Tell them about exciting internal and external projects that the applicant may work on. The best way to do this is to use case studies and real-life examples that you share on social media. The use of innovative software solutions and tools has also become an important factor in workplace design in fiduciary companies. Therefore, already in the recruitment process, show how your fiduciary company is taking advantage of digitalisation. You can do this, for example, through a joint case study with your fiduciary software provider or curated content on the latest developments in the industry.
Recruiting via social media can also give fiduciary companies access to fiduciary professionals who are not explicitly looking for a job. If fiduciaries regularly see on your social media profiles how meaningful and fulfilling it is to work for you, they are more likely to follow you, find out about your fiduciary as an employer and click on your job postings or contact you in the future. However, this relationship-building via social networks is a long-term process. Posting on LinkedIn, Facebook and the like only when your team is looking for reinforcements and otherwise ignoring your social media contacts is not sustainable.
These risks lurk when you recruit via social media
From sharing and commenting on external content to creating funny videos and elaborate webinar production: The possibilities for marketing and employer branding on social networks are almost endless. The biggest stumbling block of social media recruiting is a lack of authenticity. For example, it is not likely to go down well with applicants if an Instagram video promotes the ability to innovate, while the job advertisement shows that clerks in the company in question still have to type up receipts. It can quickly seem ridiculous when brands pretend to be something they are not. If companies use discriminatory stereotypes, this can even lead to a so-called Shitstorm. Therefore, refrain from any content that has sexist or racist undertones – even if you think it is meant with a wink.
However, a far more common risk in social media recruiting than a Shitstorm is that your target group does not see the carefully crafted posts. How can you prevent this lack of visibility? Find out which topics are interesting for your target group and create content about them. If you run paid ads or sponsor posts, you should define the target group correctly directly on the social media platform. LinkedIn, for example, allows you to segment not only by industry but also by level.
Why social media recruiting is worthwhile for fiduciary companies
In summary, social media recruiting can make sense for fiduciary companies – if they go about it the right way. Social media lets you externalise the corporate culture in a cost-effective and targeted way and reach qualified fiduciary professionals. It is important that you create exciting and engaging content and not just post job ads on LinkedIn or Facebook. The choice of the platform and medium depends very much on who you want to reach and what values you want to convey. Most social platforms also allow you to pre-produce posts and publish them at a specific time. For example, you don't have to worry about creating social media posts during the busy season. Also bear in mind that your fiduciary company is not a news platform that the target group has to constantly feed with new content. Go for quality rather than quantity in social media recruiting.
How are fiduciary companies, which are already very busy, supposed to find time to deal with social media recruiting in depth and to create high-quality content? Outsourcing repetitive tasks to fiduciary software allows your team to devote more time to marketing and employer branding instead of handling routine tasks. In view of the continuing shortage of skilled workers and the transformation of the fiduciary sector, most fiduciary companies are unlikely to be able to avoid expanding their marketing and recruiting activities in the future.
In order for fiduciary software to make your everyday work more efficient, it must relieve your team of as many routine tasks as possible. The central as well as secure processing, management and storage of documents is another important criterion. The fiduciary software should also bring together all data on a stable platform that meets the highest data protection standards. User-friendliness is also becoming increasingly important as the current and next generation of fiduciaries no longer want to struggle with partially digitised solutions.
Would you also like to create more time for marketing and recruiting activities? Find out now how the Swiss fiduciary software Accounto can relieve your team.