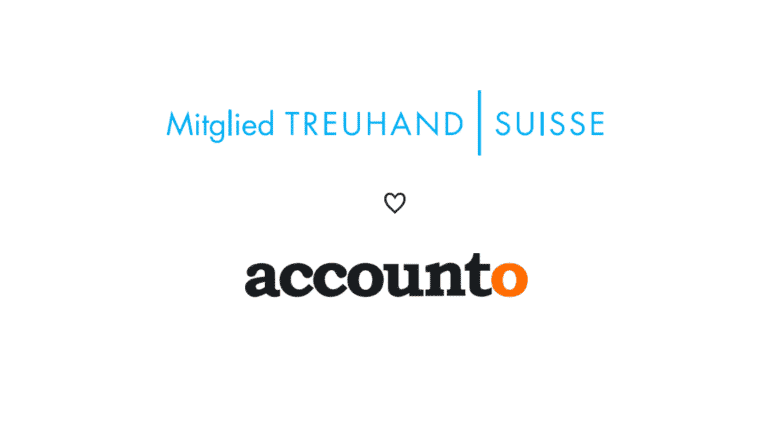 The experienced entrepreneur and former trust advisor Alessandro Micera wants to make trust companies fit for the future with Accounto. In our short interview, Alessandro reveals why the partnership with Treuhand Suisse plays such an important role in this regard and immediately announces great things.
At the beginning of August, Accounto 2.0 went online. How did the first months with the new platform go?
Basically extremely positive! The changeover to the new platform worked technically smoothly and without major incidents. But we are especially pleased that both SMEs and trust companies are using the platform more and more and are giving us valuable feedback. Accounto has met with a positive response from all stakeholders.
Are there also challenges and points where you see room for improvement?
Sure! For example, many advisors still regard Accounto as a competitor. In the coming weeks and months, the main focus will therefore be on positioning Accounto even better as a fiduciary partner in the various channels.
We are also striving for even more precise positioning on the part of SMEs. Most of our competitors share the opinion: "Accounting is simple and can therefore be done by anyone." We would like to break this paradigm and thus free SMEs from time-consuming accounting tasks.
SMEs should concentrate on their core business and entrust their administration and accounting to a trust professional. With our expertise in artificial intelligence and software development we can simplify exactly this cooperation and at the same time make it more valuable.
Regarding the possibilities for improvement… We will certainly not run out of work so quickly! We want to develop the best fiduciary software together with advisors. Of course, this requires time and constant feedback from our advisor community.
What should I understand by the advisor community?
Our advisor community is made up of advisors with whom we develop our software together. That's why we also speak of software by advisors for advisors.
What are the next steps of Accounto?
At the moment we are working day and night on our own "Booking-Engine", which finally frees trust companies from time-consuming accounting work. Banal activities such as the booking of accounts payable can then be fully automated.
We expect that our "Booking-Engine" will start operating at the end of the year. In addition, we are working flat out to expand our partner network and to establish the "Accounto" brand even better.
This is where the partnership with Treuhand Suisse makes sense?
Exactly! Thanks to the cooperation with Treuhand Suisse, we can position ourselves as a fiduciary partner and convince the target group of our tailor-made fiduciary solution. In addition, we are opening up new communication channels, enabling us to make contact with advisros even more frequently.
How can I already work with Accounto as a trust company?
With Accounto, advisors work with the accounting solution of tomorrow today. A big advantage of our solution is that there are no initial investment and annual license costs.
Trust companies pay variably according to the number of clients they serve via Accounto. We therefore recommend every trust company to get to know Accounto in a free and non-binding online meeting and to test the product without obligation.
If an trust company then decides to use Accounto, all parties win. SMEs and trust companies work and communicate via Accounto, which makes the cooperation more effective and efficient for both. Thanks to Accounto, fiducary has never been so simple, digital and fast.
Thank you very much for this update Alessandro. I wish you continued endurance and fun on your upcoming journey with Accounto.