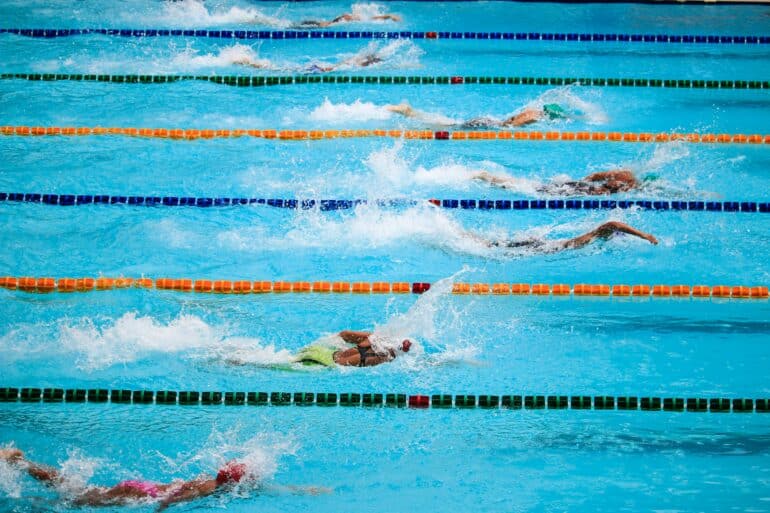 Meaningful activities instead of typing up receipts, expanding the range of services, exploiting network effects and offering the fiduciaries of today and tomorrow a productive working environment: In this blog post, we show how fiduciary software can give you a competitive advantage.
In the midst of thousands of fiduciaries in Switzerland that have a similar target group – namely SMEs – your fiduciary has to hold its own against numerous competitors. More and more fiduciaries are recognising the opportunities and possibilities of digitalisation when it comes to strengthening their position in the market. Below you can read about the role that fiduciary software can play in this.
Automation of repetitive tasks allows for better focus on the core business
Time is the most important resource for fiduciary companies. Smaller fiduciaries in particular are unlikely to be able to serve all client segments effectively and efficiently in the future due to the increasing complexity of the fiduciary business. Therefore, carry out a customer segmentation based on company characteristics such as industry, number of employees or legal form. Determine which client segments your fiduciary can and wants to serve in the coming years. If you focus more on the most profitable customer segments, you can achieve higher margins due to the economies of scale. In fiduciaries, the time spent per mandate represents the economy of scale. If your fiduciary company mainly has mandates with similar process flows, the cost price per unit will decrease due to the economies of scale.
Reading Tip: In this blog post, you can read why every fiduciary needs a client strategy.
Closely related to a better focus is greater customer centricity: If your fiduciary focuses on selected client segments, this allows for greater client centricity. This means that your existing and potential clients will increasingly come into focus. Customer centricity can increase sales, the loyalty of your customers and the recommendation rate. With global inflation, the resulting volatility in many markets, cost-cutting and planning uncertainty for SMEs, focus and client centricity is becoming an even more critical competitive factor in the fiduciary industry.
Thanks to the platform effect, your fiduciary can become part of an SME ecosystem
More and more SMEs today want to obtain all administrative activities from a single source, from bank accounts to accounting and personnel services. In an SME ecosystem is where all the threads come together. What does this mean? An SME ecosystem includes providers, orchestrators and consumers. Providers such as banks use the ecosystem to provide services and as a distribution channel. Orchestrators provide the platform for providers, users and other stakeholders such as the state and investors to come together. SMEs as end users consume the services. Fiduciary companies can act in an SME ecosystem either as providers, users, or both. To steer and regulate the ecosystem as an orchestrator, most fiduciary companies lack the resources and know-how. As a provider, your fiduciary has the option of offering its own services. As a user, you take advantage of offerings from other ecosystem members, such as digital collaboration tools or services to fill specific knowledge gaps.
Your fiduciary should make every effort to establish itself as an important part of an SME ecosystem. Due to the platform effect, an ecosystem can develop around fiduciary software that makes it easier for you as a provider to cooperate with SMEs as consumers and for you as a user to obtain services from other ecosystem members. The fiduciary software provider takes over the orchestration of the SME ecosystem.
The right fiduciary software allows you to expand your offering
As described above, outsourcing routine activities to fiduciary software ensure that you can focus more on consolidating your position in the market. However, the right fiduciary software can do more than just relieve you of work: It helps you develop, promote and charge for new services. In the future, only those fiduciary companies will survive that deliver recognisable added value to their clients. With tailor-made new services, you can deepen your relationship with existing clients, on the one hand, and conquer additional market shares on the other.
Develop new services instead of routine activities: Experience now how the Swiss fiduciary software Accounto helps your fiduciary company to automate repetitive tasks and enables you to expand the offering with innovative services.
Find out what challenges your existing and potential clients face in their daily work and how your fiduciary can support them. When developing new offerings, consider the needs of those client segments on which your fiduciary wants to focus in the future. Work with personas when developing and promoting new services. A persona is, according to the Gabler Business Dictionary an essential component for the development of a product or service and a "mental projection surface for the development of new ideas". Thanks to personas, you get to know your (potential) customers better, which is also essential when promoting new offers.
You can also score points in recruiting with modern technologies
Given the ongoing skills shortage in the fiduciary industry, fiduciary companies need to work harder to provide an attractive and productive working environment for fiduciary talent. New technologies have become important factors in workplace design in recent years. Fiduciaries of generations Y and Z in particular no longer want to deal with partially digitised solutions and software disruptions. They expect fiduciary software to provide better customer experiences than before. Processes should function seamlessly and run via a single platform that is intuitive to use. If you can offer fiduciary talent meaningful work instead of repetitive tasks – thanks to fully automated fiduciary software, among other things – this helps you to retain skilled workers who compete in the labour market, to retain skilled workers in your fiduciary company.